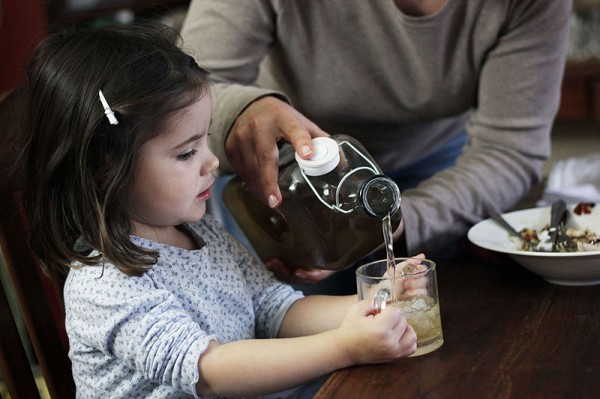 THE SCENE
I click through my email, waiting for the smoke. The burning.
Before long, I'm elbows deep in an email from a woman who just started reading our blog. She asks "Do you ever not like the food of a particular country? Do you ever get tired of cooking food from other places?"
I sit back, thinking… not because I don't know the answer, but to mull over – to savor – the hundreds of dishes we've eaten over the last two years (I started this blog in February 2010). So many wonderful meals. So much goodness in the world. So much I could have never imagined until I began eating my way around the world.
My tummy growls and I glance at the clock.
Oops! I say to Malky, the cat, and pop up to give the rice a stir. A nutty, toasted smell fills the kitchen. Looking good.
A moment later I am back at my computer.
"Nope." I write the woman, "Every week is like a gift, waiting to be unwrapped. Even if I think, for whatever reason, that I'll never find something I'd like to make, I always do. Most weeks I have a lightbulb moment – a moment when a taste is so amazing and yet so obvious, that I can't believe I didn't grow up eating it."
I pause to consider my next words but before I can think of anything, the smell hits me: burning rice.
Success! I laugh gleefully, rushing to the kitchen, turning on the vent hood.
The rice rattles now, when I stir it. It is deep chestnut brown. The sides of the pan look as if they were dipped in charcoal. I pour a steady stream of water over the burnt rice. The pan sizzles and crackles. The water immediately turns brown.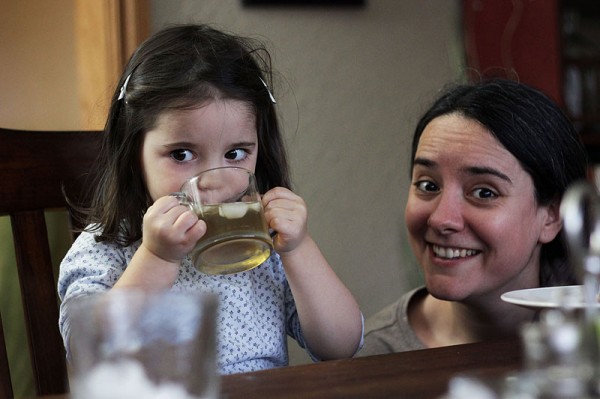 Later, long after I've chilled and sipped the Burnt Rice Tea, I remember the unfinished email.
"There are times when the mind resists, when I think my taste buds won't be pleased. But, when it comes down to it, I really can't think of one good reason why I shouldn't go for it. After all, if an entire country eats it, how bad could it be? When you step out on a limb to try the dishes you don't expect to like… well, those are fun times."
"It almost doesn't even matter what the food tastes like – it's a chance to open my mind to other cultures… and makes me love the Adventure all the more. After all, when I sit at a table and accept another person's customs and foods, then I accept the person. And that's the beginning of peace."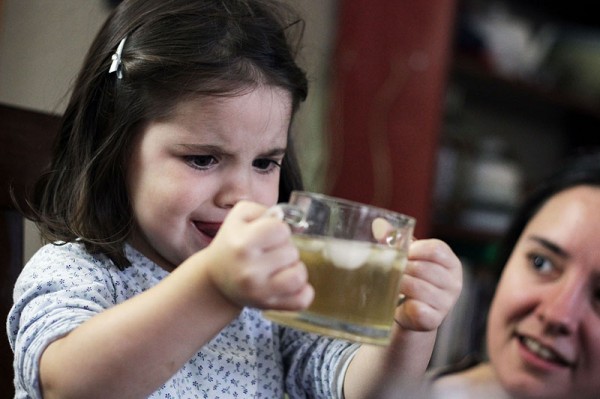 THE FOOD
Madagascar Chicken (Akoho sy Sakamalao) [Recipe]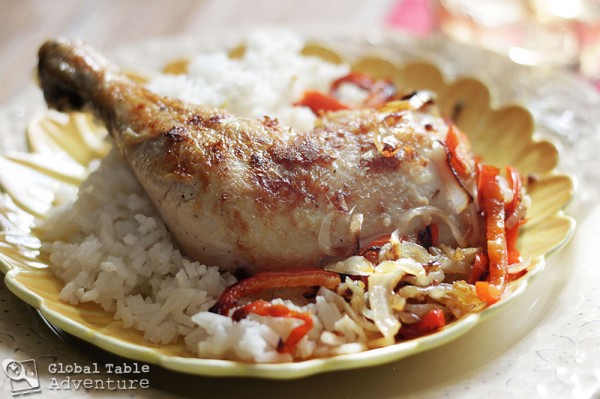 What I liked most about this dish:
I adore that this chicken bursts with the freshness of lemon, without the sour flavor. The rind is seasonally perfect for these cold wintery months, when citrus reigns supreme. Putting the chicken together is a breeze – essentially "brown, then cover and go drink a glass of wine until done."
What I liked least about this dish:
When browning the chicken, be sure not to turn it too soon, or the skin will stick to your pan and tear. While it only affects the looks, it's still rewarding to have a nicely browned skin to offer your guests. Give the chicken a wiggle, and if it doesn't budge, give it more time before attempting to turn it.
Burnt Rice Tea (Ranovola) [Recipe]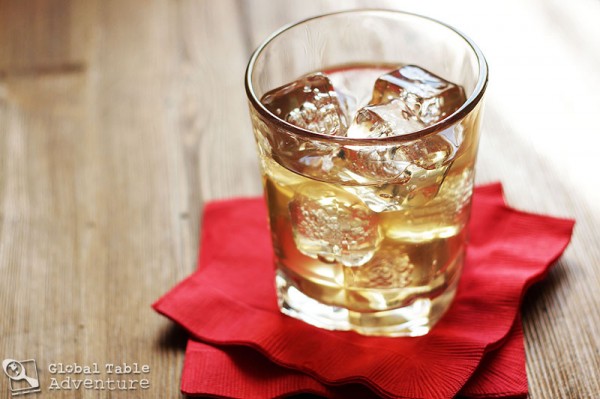 What I liked most about this dish:
There's nothing quite like burning a dish on purpose, and then serving it to family and friends. Even in drink form, Burnt Rice Tea definitely is a great conversation starter and would be perfect for a travel-themed potluck. The flavor tastes something like rice mixed with well-done toast.
What I liked least about this dish:
Just for fun, I'd like to try this recipe with a stronger concentration of burnt rice (I ended up watering mine down quite a bit). I'd also like to add sugar, the way Americans do in their ice tea, just to see what that tastes like (not authentic, but still an interesting idea).
Vanilla Bean n' Tropical Fruit [Recipe]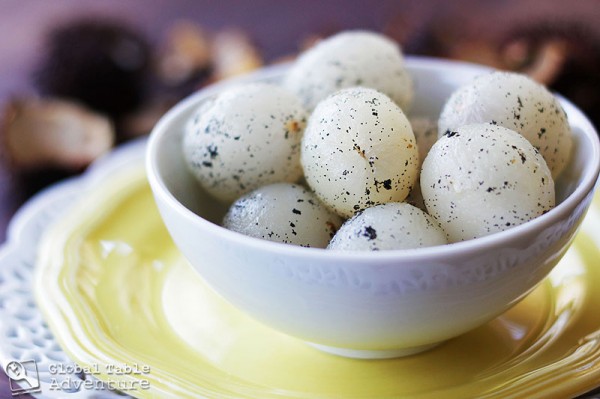 What I liked most about this dish:
Everything. The haunting vanilla perfumes the rambutan globes … it just made me so happy. Every bite was joy. Even Ava loved these, and happily munched on several pieces.
What I liked least about this dish:
The price of using half a vanilla bean isn't something to scoff at, but I'd recommend it for a special occasion, like a globally inspired Valentine's Day treat… quick, easy and fun.
P.S. Ava worked her way up …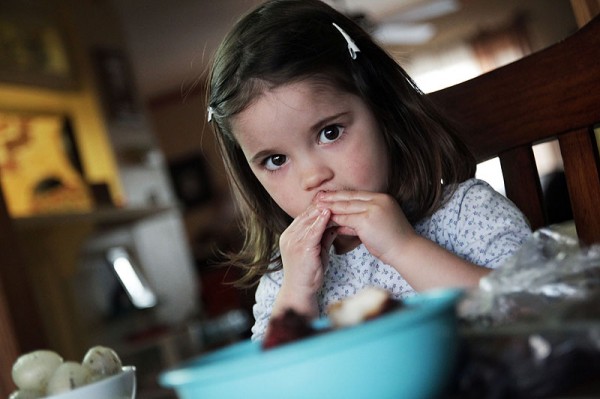 … to a full vanilla bean …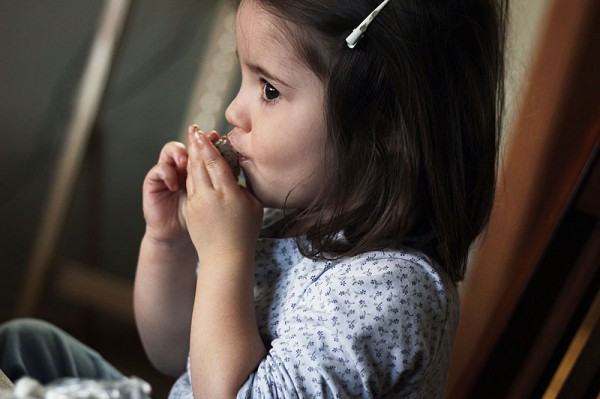 Mustache…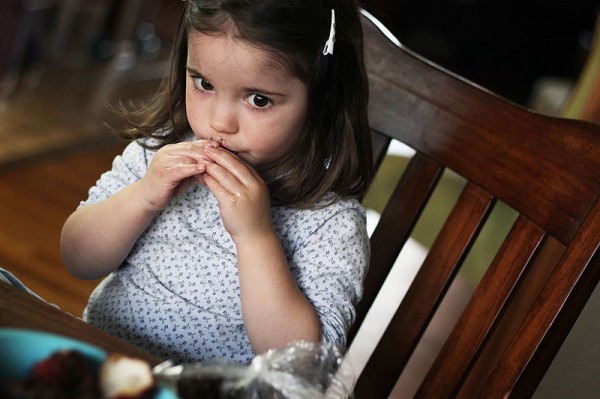 Consider yourself warned!
Ava's Corner