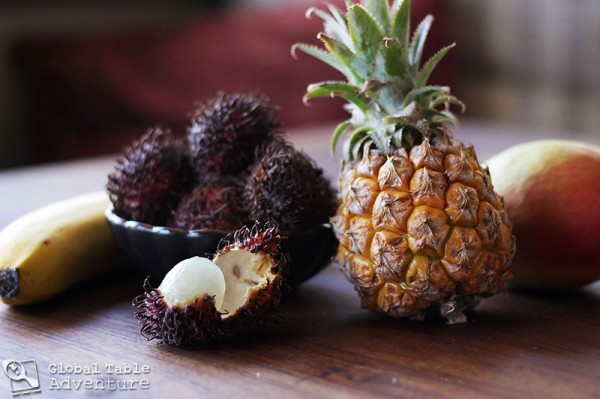 Vanilla beans might as well be jewels. The insides are full of teeny, tiny black caviar – the likes of which I can't help but want all over my ice cream and baked goods… I even like to dab vanilla extract on my wrists when baking.
Suffice it to say, I'm a fan.
Now, imagine yourself in a country like Madagascar, where there are enough vanilla beans to pave the streets. There, thanks to such quantity, the people use vanilla bean caviar much more whimsically than I can ($8 per bean, anyone?).
Even just this little bit easily perfumes my entire home…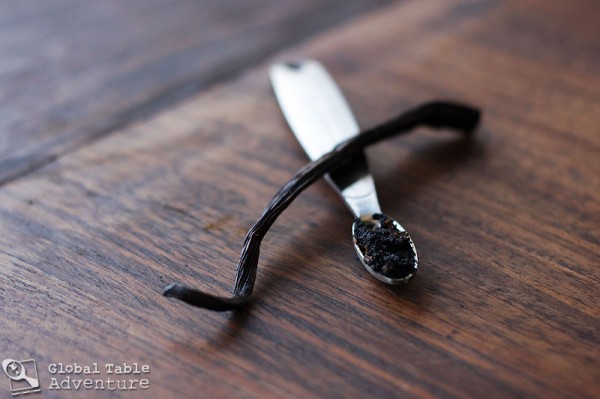 Can you imagine how intoxicating the air must smell in Madagascar, where clumps of vanilla beans hang heavy in the humid air?
So what about today's fun recipe?
Well, we're following the Malagasy style, and using the bean used in it's most pure form, tossed with fresh, tropical fruit. The juices become infused with the most amazing, haunting vanilla flavor.
While I thought I was going to make a mixed fruit salad (hello, did you see that teeny, tiny pineapple? So adorable), I stopped short when I got to the Rambutan, the spikey balls that, when peeled (you don't even need a knife – they just pop right out of their skins), reveal creamy white fruit which tastes something like sweet pears. But better.
Like pears filled with moonlight and happy dreams.
The insides practically glow: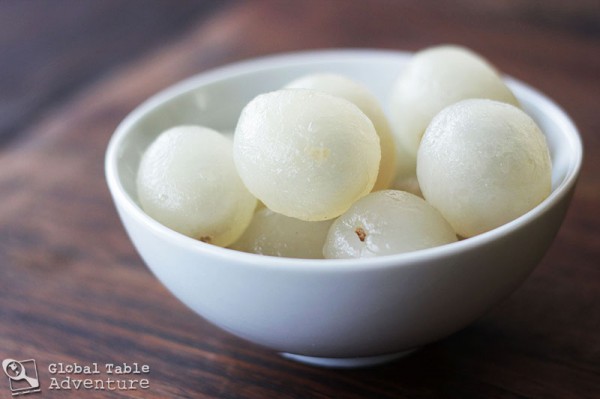 And, when mixed with the contents of half a vanilla bean, they look super mod (they're in their party dress!) and taste like juicy, sweet vanilla bombs. Just mind the pits.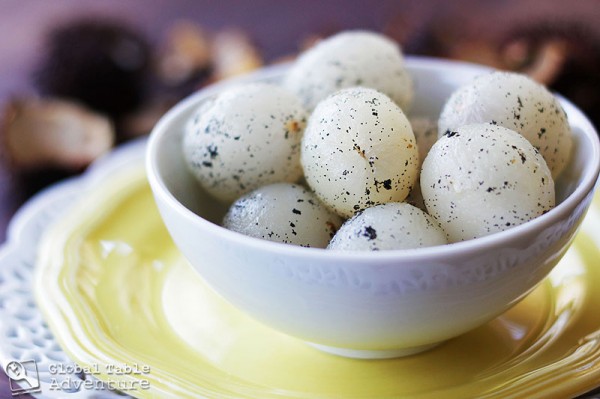 You could also do this with lychees, which taste similar (you can find both at your local Asian market – if not fresh, then canned).
Of course, any tropical fruit will do. I think a champagne mango would be particulary nice.
So what do you think?
Will you be trying this one? If yes, with what fruit? If no, what's stopping you?
(P.S. You can also simply splash on a bit of vanilla extract to your next fruit salad, for a delicious variation)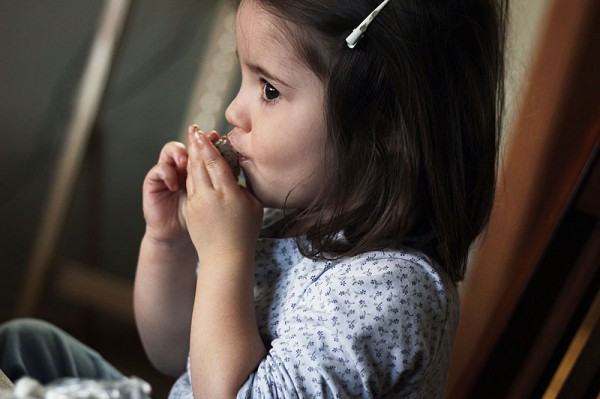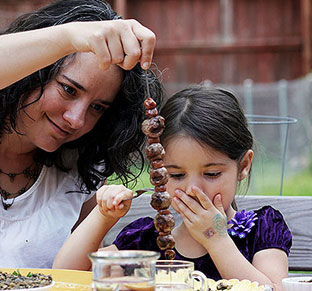 Hungry for more?
Be notified when National Geographic releases my memoir.
Simply fill in your details below.