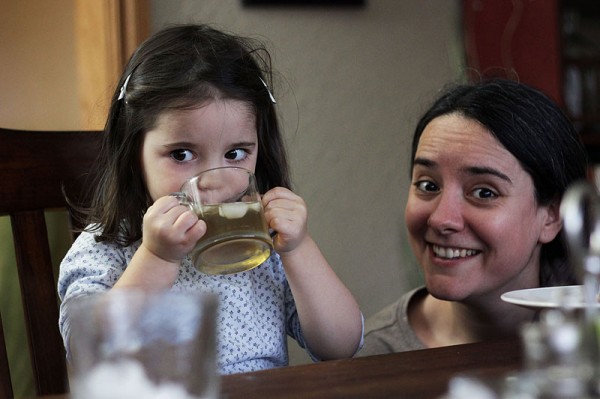 Today I sit at the dining table, the door open and a breeze coming it. Its 70 degrees. I shut my eyes and imagine I'm sitting on a beach in Madagascar – overlooking the wide, blue ocean. The last weeks have been busy. I did four interviews in half as many days, including one with Parenting Magazine.  I spoke on KRMG all about the Chinese New Year. Today and tomorrow I will be speaking at Rosa Parks Elementary School about bringing the world together around a Global Table. On Friday I'll be filmed by the Oklahoma Center for Community Justice for a special presentation on food culture. And somehow, in the midst of all this I have had a sick toddler who I can't seem to make better with extra hugs and kisses.
All this and I'm hungry. Really hungry.
Madagascar Chicken (Akoho sy Sakamalao) [Recipe]
Chicken slowly simmered in aromatic ginger, garlic and lemon zest, surrounded with sweet peppers and onion. The secret? Beautiful coconut oil gives this chicken tropical flavor.
Burnt Rice Tea (Ranovola) [Recipe]
The Malagasy people prefer this to water on a hot summer's day. Ridiculously easy and surprisingly delightful.
Vanilla Bean Fruit [Recipe]
Imagine if you had enough vanilla beans you could start using them for stuff besides baked goods? What about tossing the "caviar" on a bounty of tropical fruit? Just wait; you're going to flip for this, it's that fantastic.
* All recipes and review will be posted by Monday morning.