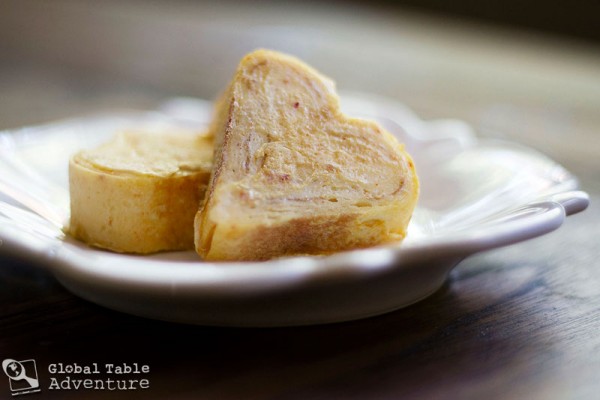 On chilly fall mornings I like to roll up in my thick downy comforter, cozy and warm. I know that the second I stick my nose out it'll turn into an icicle, so I don't. I keep it tucked and cozy. I would lay there for hours, if Ava would let me. I'm like a human burrito. Or … ahem… a human… omelet. You see, I like to think of this rolled omelet as an egg comforter. Even better? A heart-shaped egg comforter. Welcome to Cozy Town.
Nothing wrong with that. In fact, I think everyone should have at least one heart-shaped egg comforter in life.
So today I'm making yours.
You can season the omelet with anything you like, but today we're going totally Korean and making it with kimchi. Think of it as a spicy blast of embroidery for your omelet comforter. (This totally makes sense in my world.)
Makes 1 Rolled omelet
Ingredients:
6 eggs
2 Tbsp finely chopped kimchi
sesame oil
Method:
Hitch a ride to the nearest farmer …
… and pick up a few eggs and kimchi.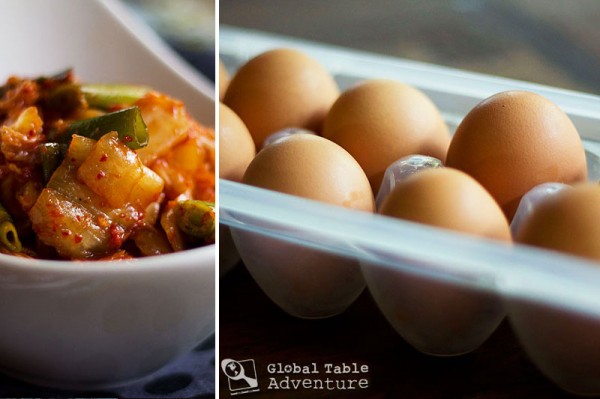 Chop up the kimchi. Mega small.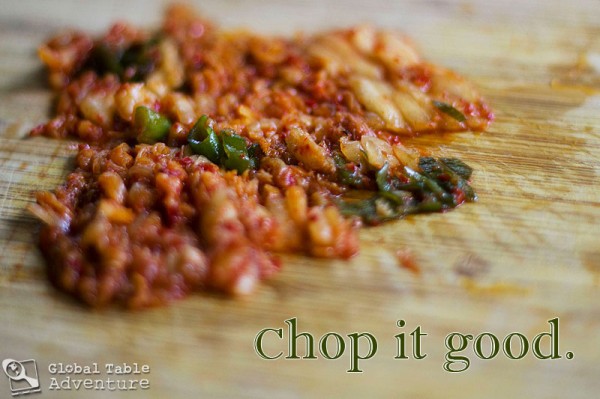 Next, add a splash of sesame oil to a nonstick skillet. Heat to medium.
Whip together the kimchi and eggs. Add a little of the beaten eggs to the pan – just enough to coat the bottom of the pan thinly (like a crepe). Swirl to spread the mixture around.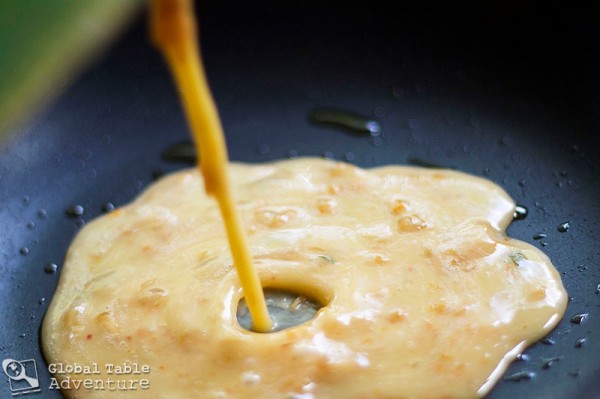 Next, when the egg is mostly cooked, take a spatula and roll up the omelet.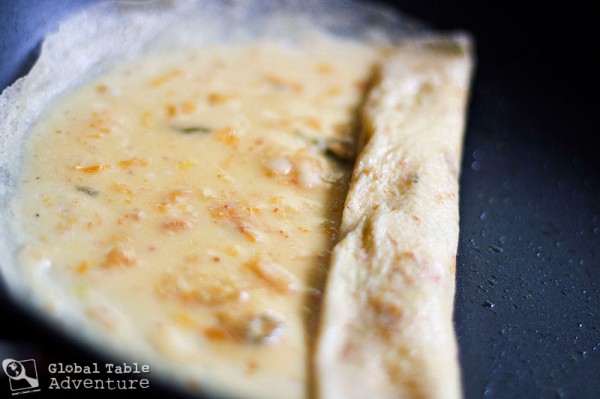 Slide it over to the right and pour on a little more egg. Repeat the same procedure – roll it around and then roll it up.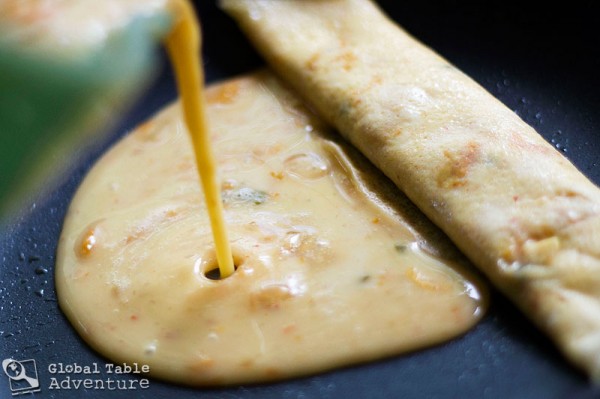 Eventually you get a nice, thick rolled omelet.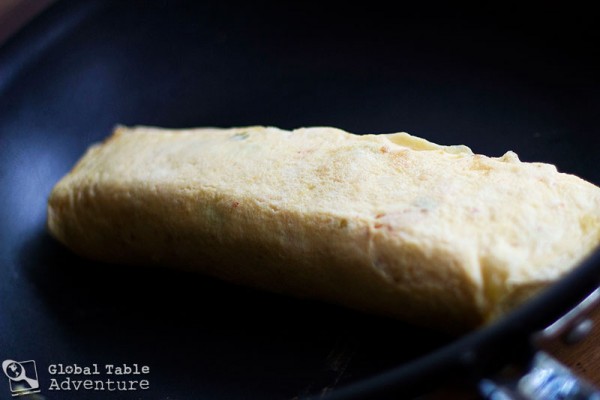 If you're wondering, you do not have time to catch a movie while making the omelet. Although, that sure would be fun.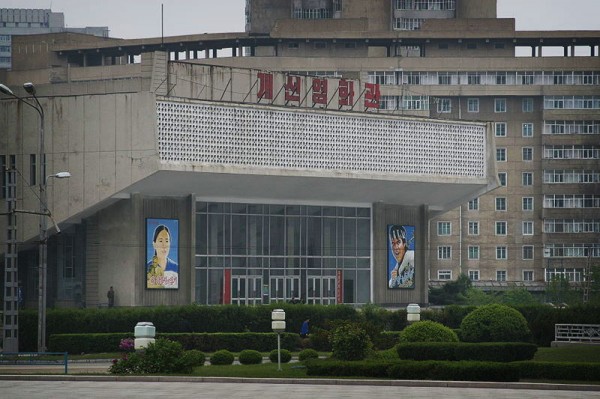 Let the omelet cool a few minutes and slice into bite sized pieces. You could eat these just like this (perhaps pack them into a super cute bento lunch?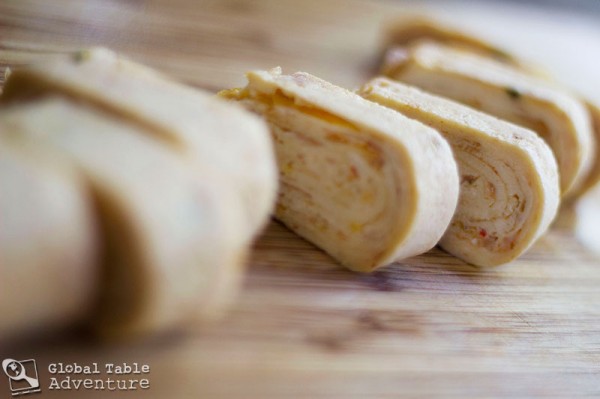 Or you could cut them on the diagonal and put back together into a heart shape.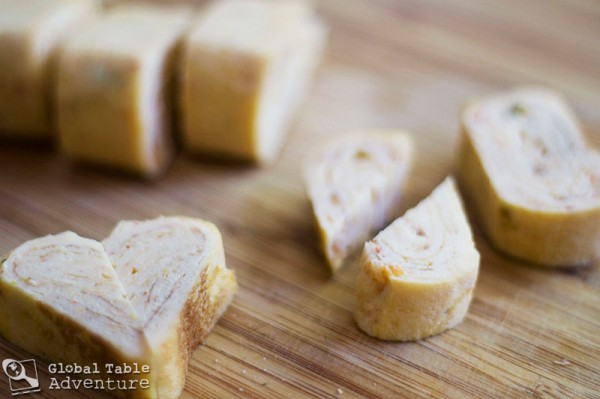 If you add the heart pieces to your pan and spoon on a bit of raw egg, you can even get it to "cement" together, making it great finger food for kids.
Love at first bite.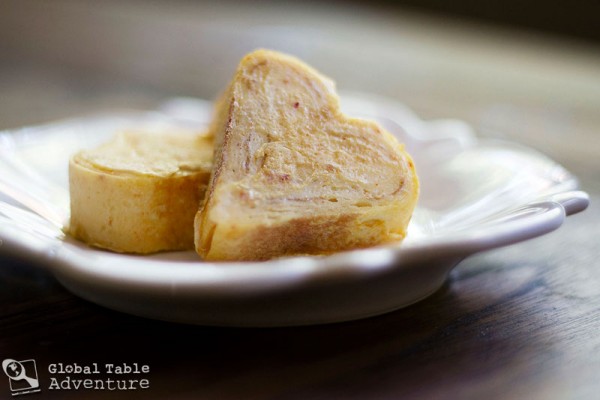 Sigh.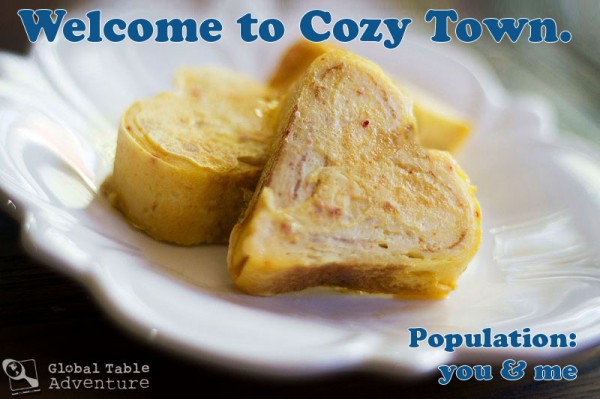 I can't help myself…
Enjoy!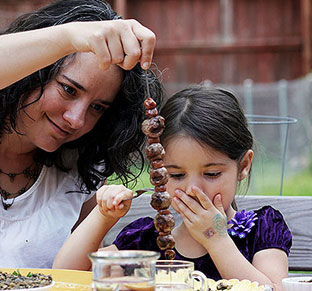 Hungry for more?
Be notified when National Geographic releases my memoir.
Simply fill in your details below.