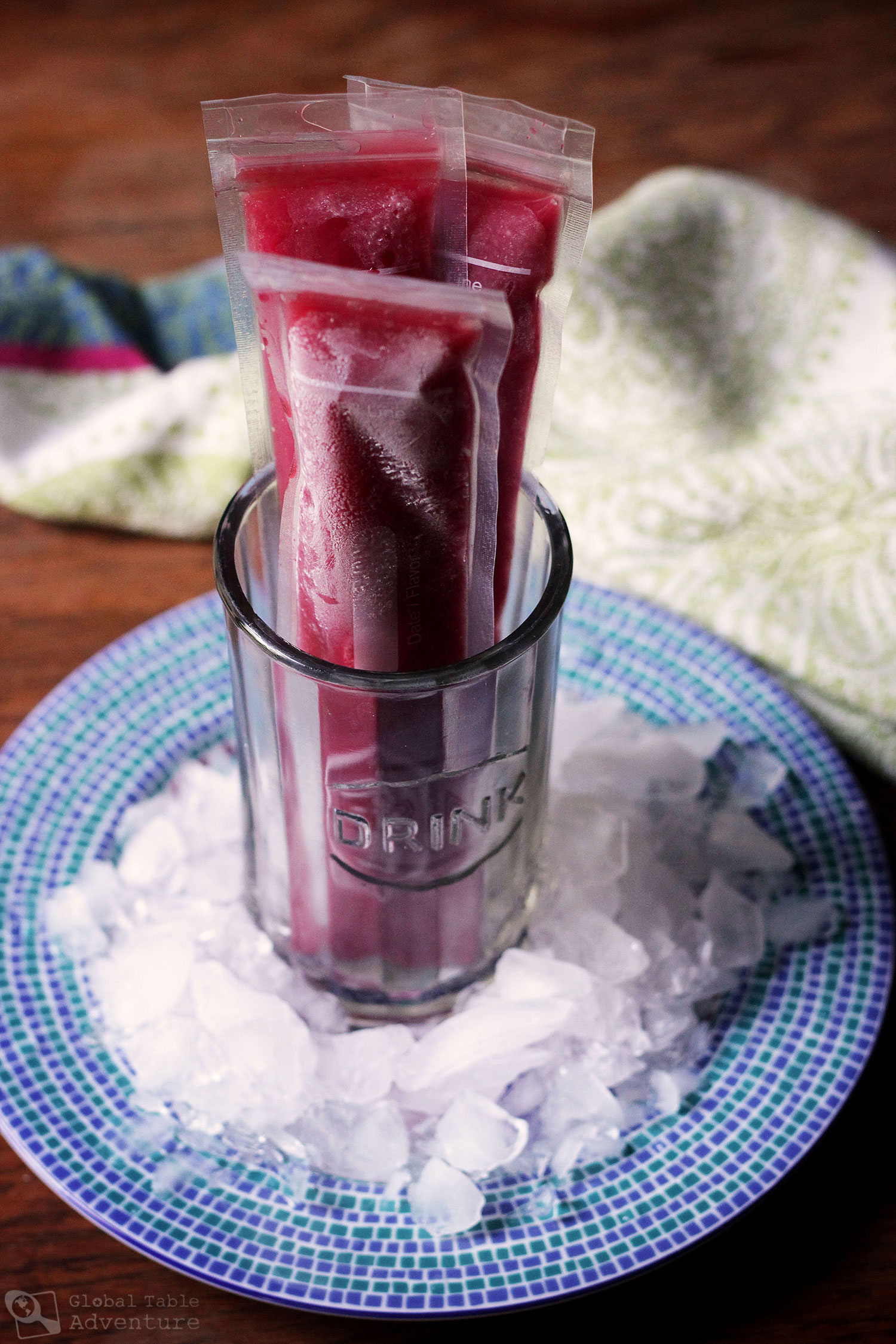 What if summer's best moments could be frozen in time?
Picking berries…
Running barefoot through tall grass…
Dancing in sun and water alike…
The smallest nibble of Paletas delivers a slush of ripe berries, sunshine, and laughter – about as close as I've ever gotten to capturing the glitter of the season… a frozen treat straight from Latin America and as precious as these Mexican garnets…
… but with much more color.
Seriously. These are lovelier than any gemstone…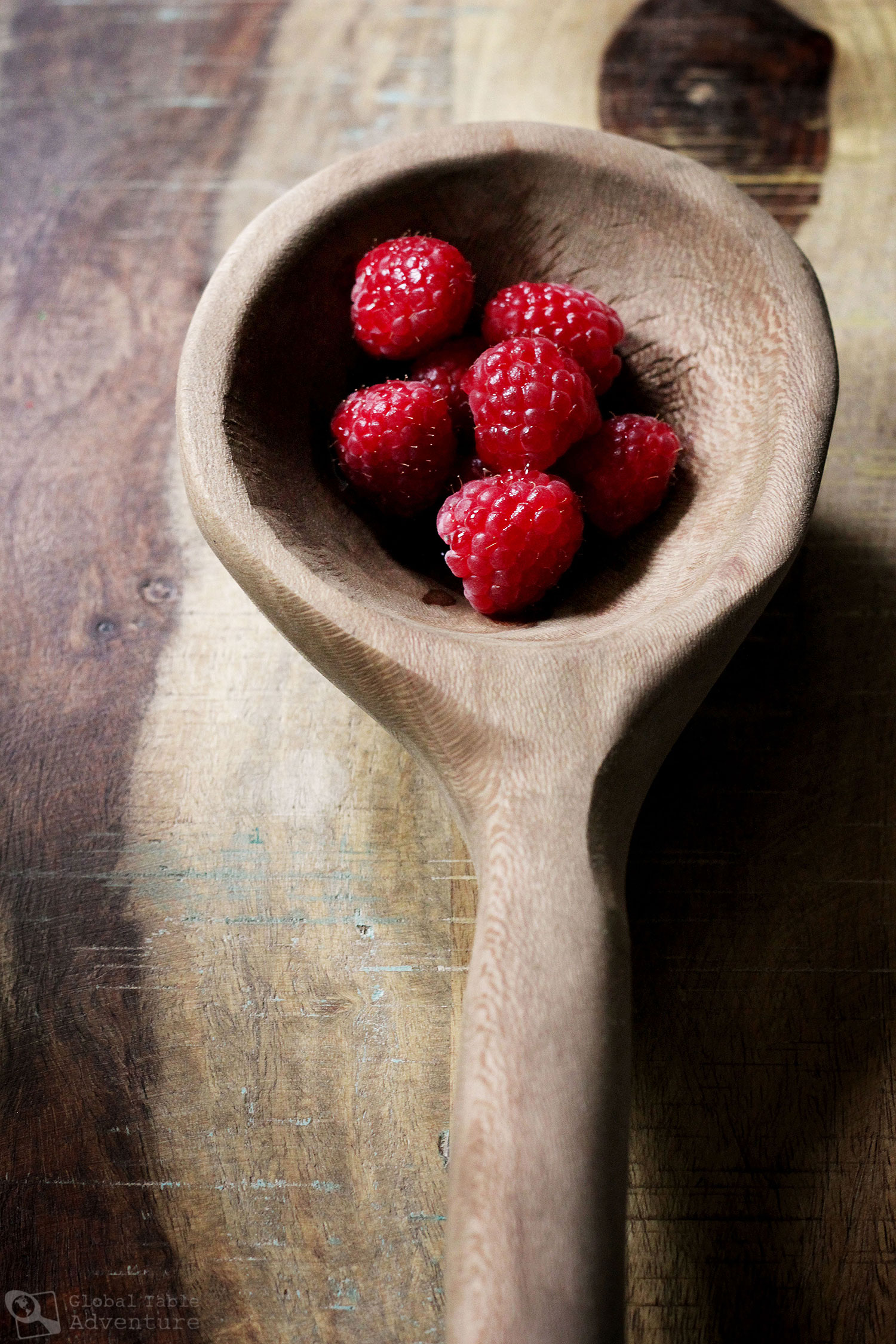 The story behind these paletas is a simple one: I was looking for something my daughter could share with her classmates for her birthday celebration.
Keith and I wanted to bring something nutritious and festive. She wanted something sweet and summery (she's a July 4th baby after all). Meanwhile, some of her classmates are lactose intolerant and gluten-free.
The happy solution came in the form of raspberry hibiscus paletas… a Latin-American recipe adapted from Paletas: Authentic Recipes for Mexican Ice Pops, Shaved Ice & Aguas Frescas.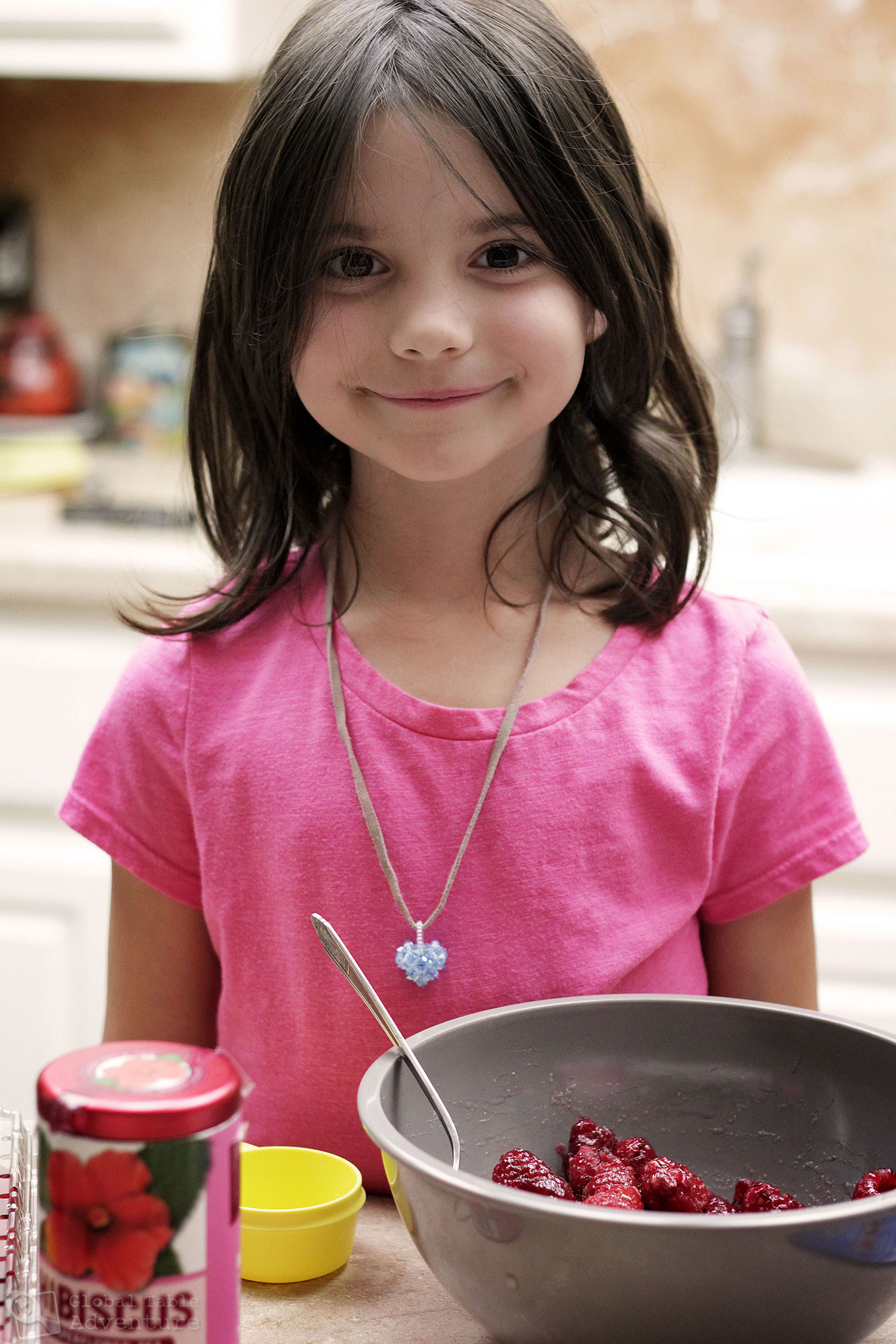 You don't need much.
Freshly brewed hibiscus tea.
A mound of crimson raspberries tossed with just enough sugar to take out the pucker.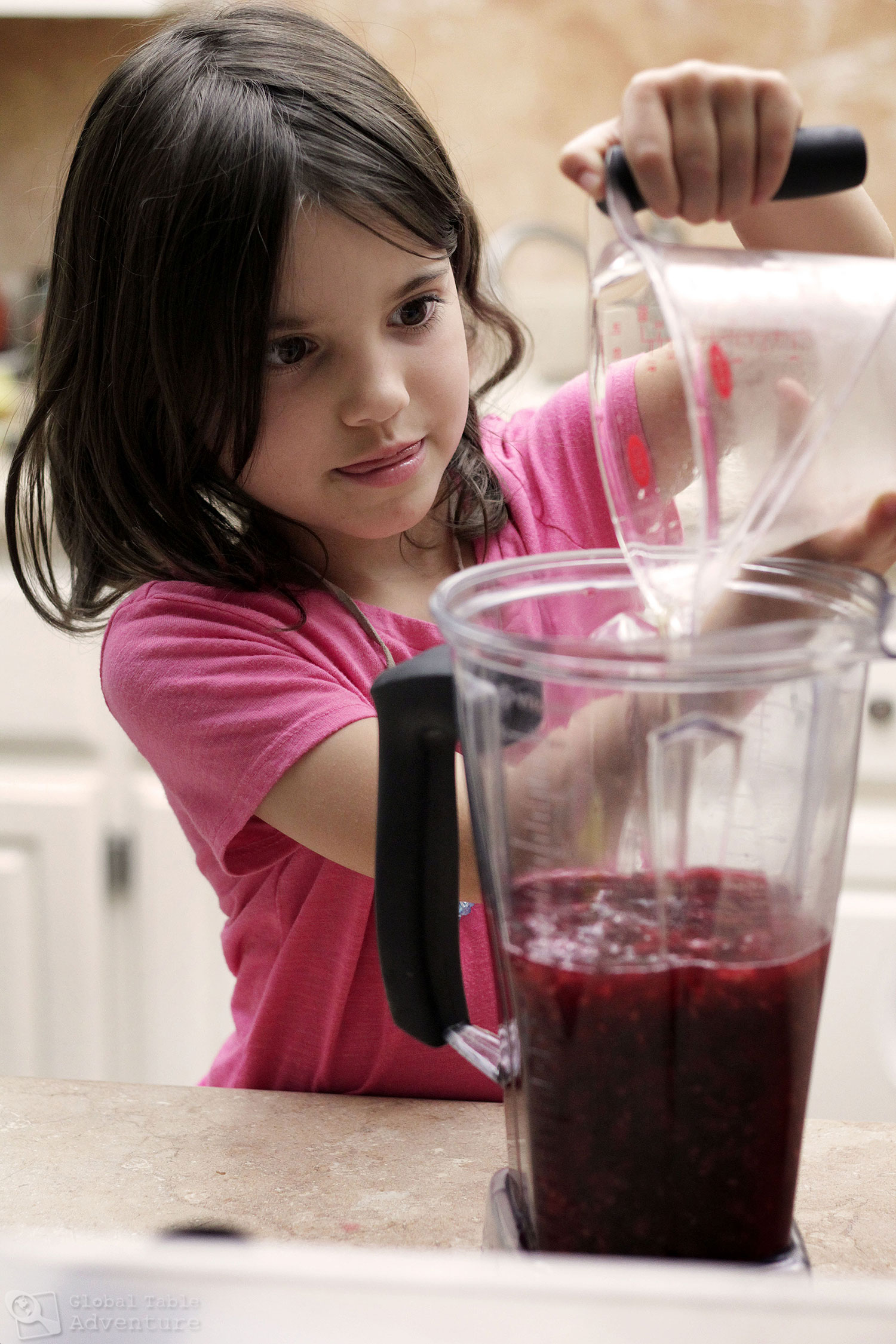 Traditionally, paletas are frozen in popsicle form (palos means "stick").
I considered making popsicles in paper cups, but didn't have room in my skinny freezer to store them all. Four stores and several online searches later, I found Zipzicles.
A classroom's-worth of these thin ice pops easily fits in my freezer.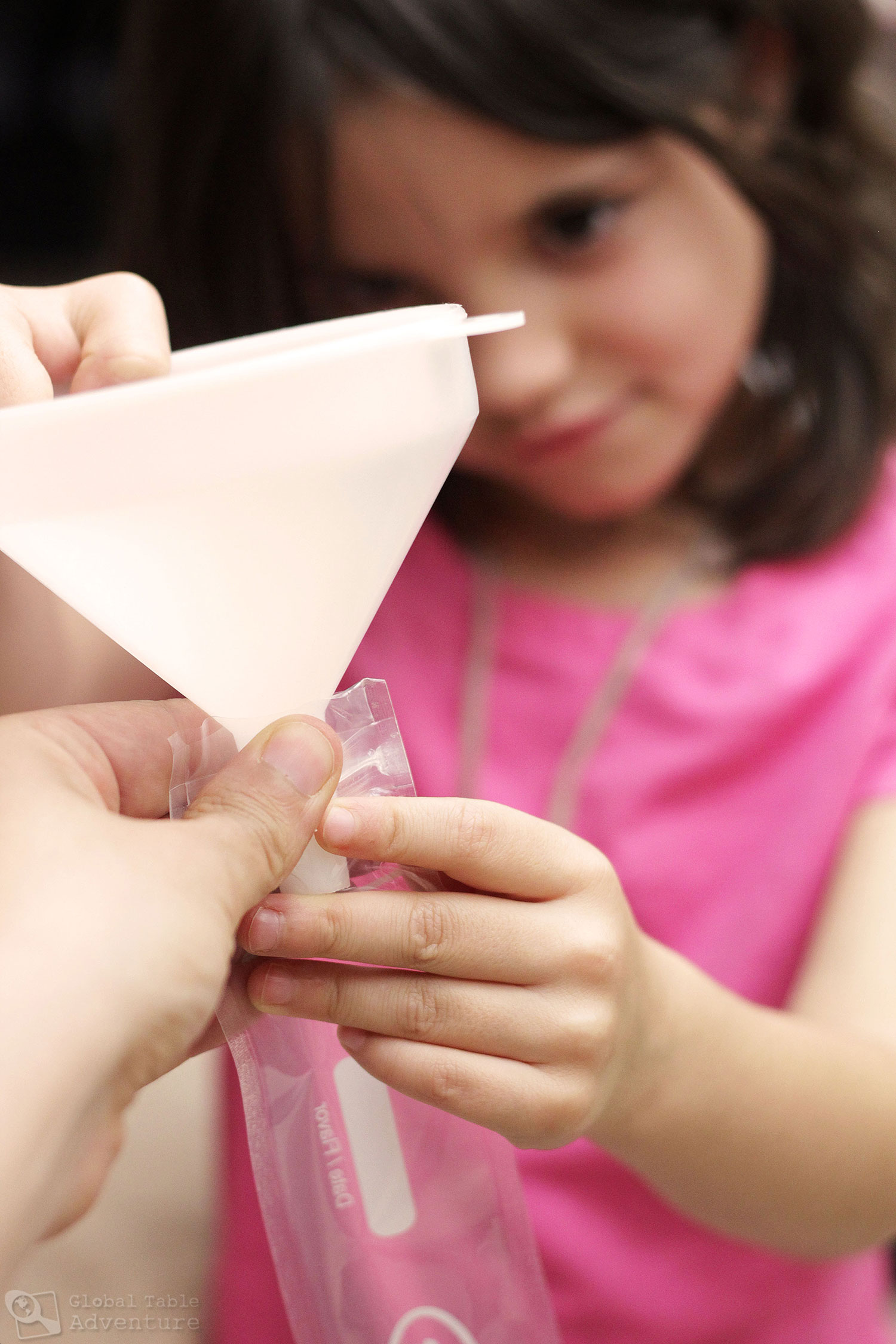 The process is simple enough: blend all the ingredients and strain the seeds out. Then we used a funnel to add the liquid to the narrow bags and zipped them shut.
Freeze overnight.
While you wait you can sleep under a Mexican sky.
Ava carried the treats to school in a tub filled with ice.
Look how proud she is.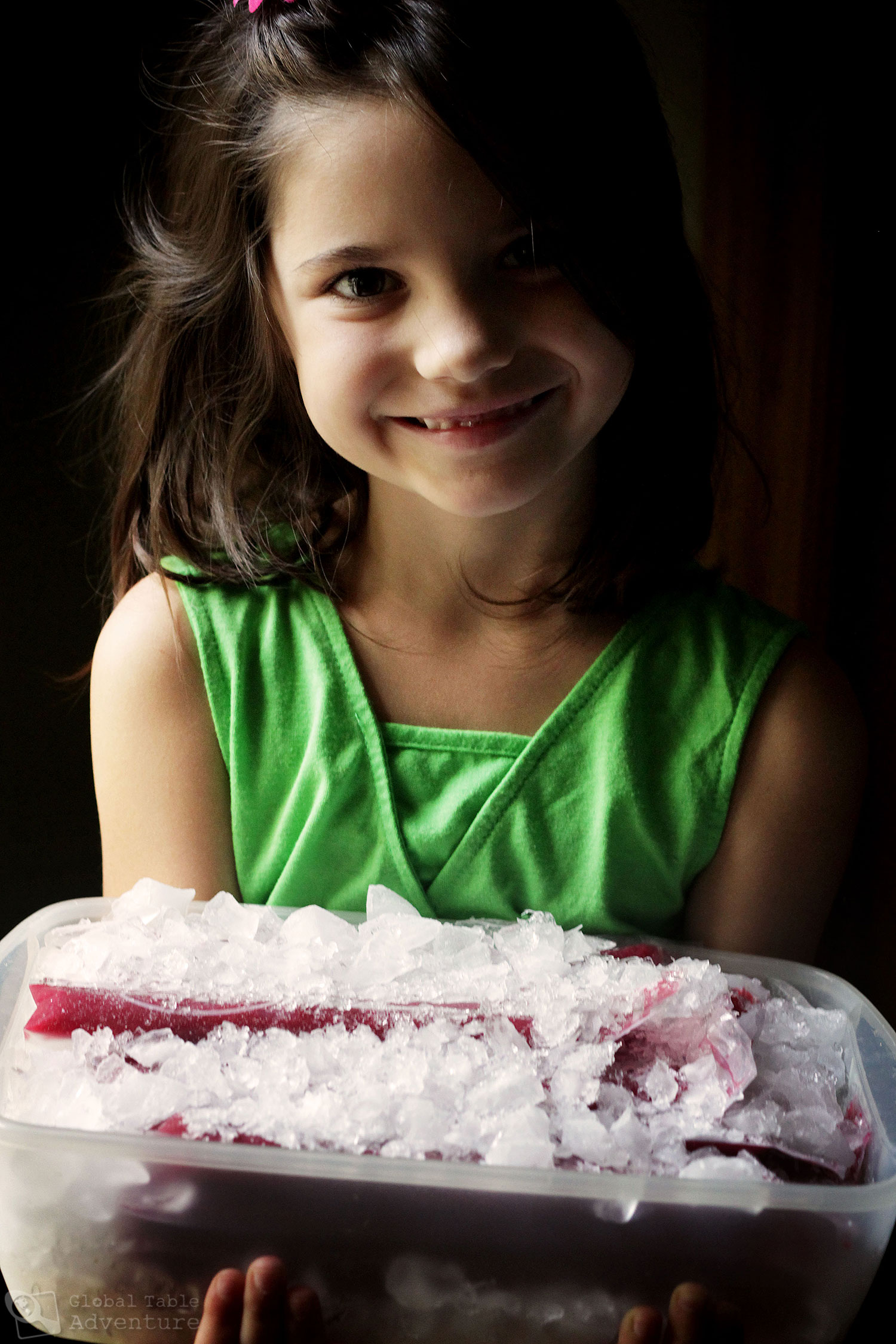 I brought mini banana muffins, too – just in case. But only two classmates chose the muffins.
That says it all, don't you think?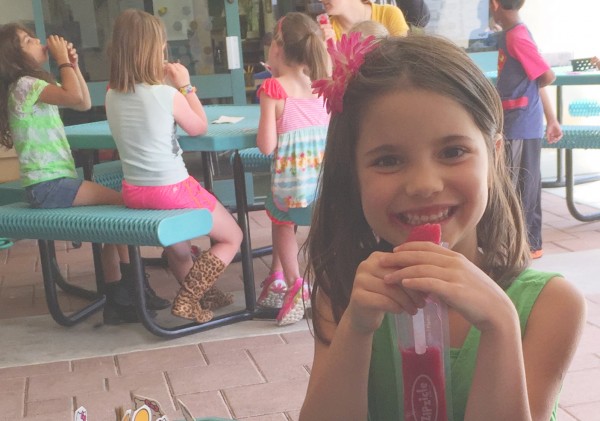 Your turn.
I'd like to offer you a chance to make some frozen ice pops with your loved ones. Thanks to Zipzicles, one reader will win a Summer Prize Pack.
Summer Prize Pack
3 x 36 Zipzicle® ice pop pouches
(that's a total of 108 pouches, just like the ones I used)
2 x 4-packs of colorful Zipzicle Neoprene Sleeves (to keep tiny fingers from freezing)

Enter to Win: (A Winner has been selected)
Leave a comment and tell me what flavor you'd like to put in your Zipzicle. Would you go with fresh fruit and tea, or banana with coconut milk, or perhaps a boozy grown up version?
A winner will be chosen randomly and announced by June 24, 2015.
Good luck!
UPDATE:  Congratulations, Cindi W! Enjoy making frozen treats with your Zipzicles Summer Prize Pack!

Print Recipe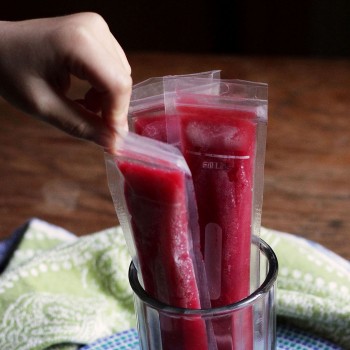 Paletas are wonderful Latin American treats. Our raspberry hibiscus paletas is high in antioxidants and vitamin C, and remains a tad tart (I like a bit of pucker in my berry desserts). However, if you have a sweet tooth try adding up to one additional cup of sugar - tasting bit-by-bit so as to not accidentally overdo it. As written, the recipe makes approximately 7 1/2 cups after straining and easily fills 18 Zipzicles.
Raspberry Hibiscus Paletas
Servings

Prep Time

18

people

20

minutes
Cook Time

Passive Time

5

minutes

8

hours
Servings

Prep Time

18

people

20

minutes

Cook Time

Passive Time

5

minutes

8

hours
Brew the tea nice and strong. For this recipe, I use 6 tea bags. Add the sugar to the hot tea, stirring until dissolved.

Add the raspberries and warm tea to the blender. Process together with the berries until smooth.

Strain out the seeds. Pour remaining liquid to Zipzicles (or other molds) using a funnel.

Freeze in a thin layer overnight (if you stack them on top of each other the freezing process may take twice as long).
In a hurry? Simply macerate the berries in the sugar and tea, leaving the seeds and several lumps. This is quite traditional as well.
Source:
Recipe Copyright Sasha Martin, Global Table Adventure. For personal or educational use only.