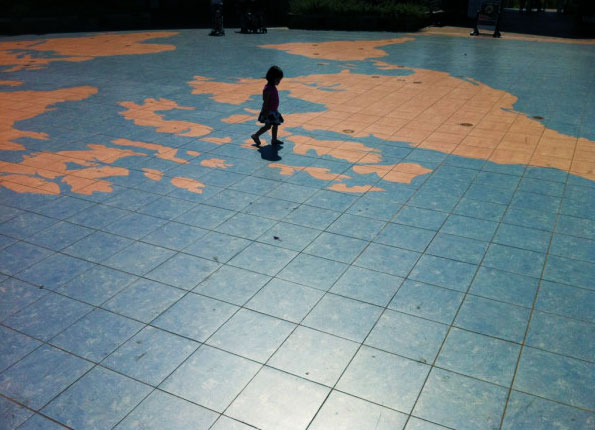 This week is a special week. We're only five countries away from finishing cooking the world. Four years ago, I was afraid I wouldn't make it to the letter "B," let alone V!
But I'm stubborn.
And I love learning.
And I'm … stubborn.
If all goes according to plan, we'll be done in less than 2 months!
This is an appropriate time to take a pause… to take a week to breath in and settle into the idea of the finish line being so close. For many of us, this is coming much too quickly.
In my family, we think this is a great time, though, too.
We've spent four years celebrating the world.
Four years teaching our daughter to love her world.
Four years with all of you.
As you may have noticed, we're having a HUGE party at Philbrook Museum this weekend called the Global Table Experience. There'll be samplings from 175 countries, prepared by 16 chefs and cooking schools in the Tulsa area. Never before has food from so many countries been in one place at one time.
It's going to be ridiculous.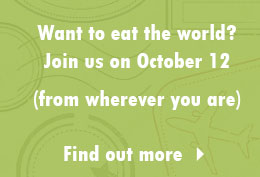 Here's the thing. We saved 21 countries for all of you to cook, so that you can Experience the Adventure from wherever you are!
We'd love for you to claim one of them, cook it and share photos and stories from your experience with us on Facebook, Twitter, Instagram or even via email:
[dropshadowbox align="center" effect="lifted-both" width="500px" height="" background_color="#ffffff" border_width="1″ border_color="#dddddd" ]China, Congo, Cte dIvoire, Ethiopia, Seychelles,  North Korea, Kyrgyzstan, Laos, Malaysia, Maldives, Mongolia, Myanmar, Nepal, Oman, Pakistan, Philippines, Qatar, Saudi Arabia, Singapore, Sri Lanka, Syria, Taiwan, Tajikistan, Thailand, Turkey, Turkmenistan, United Arab Emirates, Vietnam, Yemen, Zambia, Zimbabwe.[/dropshadowbox]
Use #globaltable when sharing your culinary adventures, so you can be included in the day's hashtag!
People at the event will be using #globaltable, too, so you'll be able to see what everyone's tasting!
It's going to be great…
Together we will cook and celebrate the ENTIRE WORLD in one day!
I can hardly believe that what took me four years will take us, as a community.. a single day!
Anything truly is possible.
Now, for a little more fun. Let's have a giveaway.
I've so enjoyed getting to know you all on the blog, but would love to reach out and chat with one of you.
I can't wait to find out who! (UPDATE: Congratulations to CHRISTINE who won the giveaway! Thank you to all who entered)
Good luck!