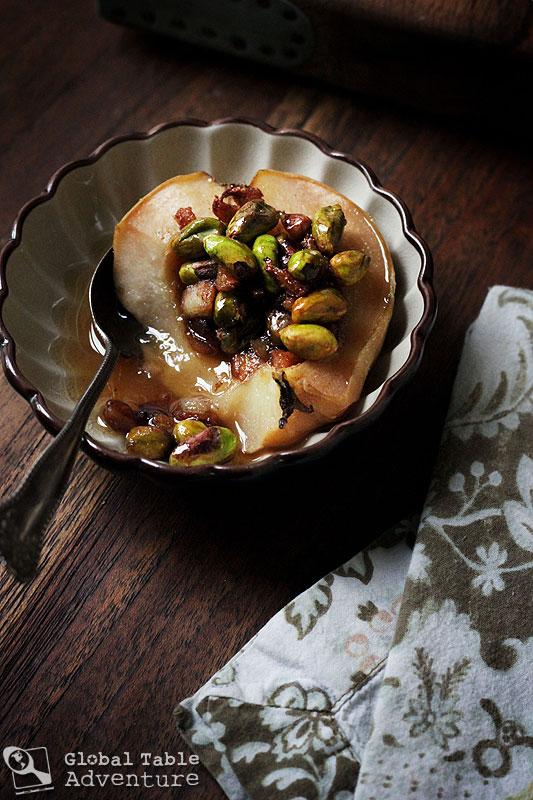 Say "Quince" to an Uzbek lady, and you just might see her flush with delight. Though they aren't eaten raw, baked quince are soft and tender, like a pear.  The taste is mild, something like an apple, but with traces of pear, too.
Uzbekistan is the third greatest producer of quince, after Turkey and China. They include the fruit in plov, stir it into preserves, and they bake it up with honey, and sometimes even stuff it nuts… as we're doing today.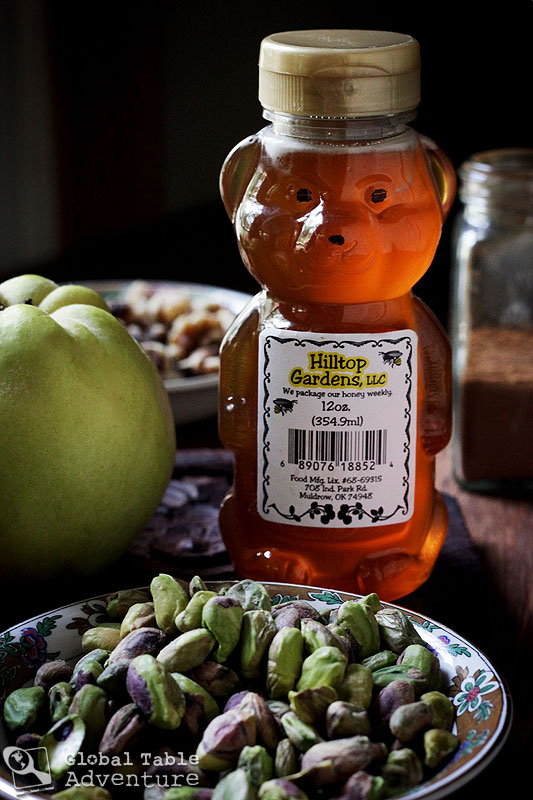 How to choose a quince:
– look for white fuzzies on the stem end, which indicate freshness
– a ripe quince is yellow, although slightly green fruit can be used for this recipe
– it can be bumpy and odd-shaped, but there should be no scarring or other markings.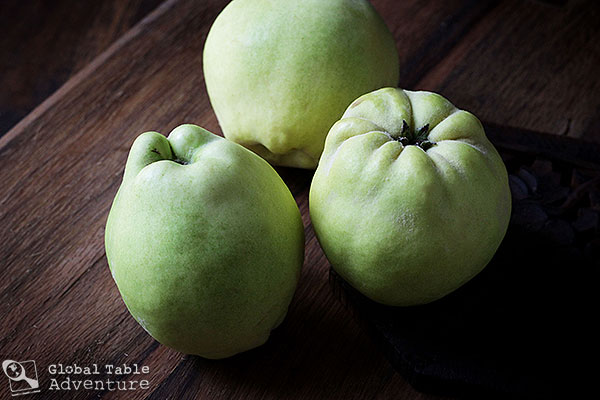 Serves 4-6
Ingredients:
2-3 quince (or 3 large apples)
1/2 cup pistachios
1/2 cup walnuts, chopped (or substitute more pistachios)
1/2 tsp cinnamon
honey, to taste (1-2 Tbsp per person)
For the baking dish:
1 cup water
2-3 slices lemon
Method:
Let's go to Uzbekistan!
Preheat the oven to 350F. Pour the water into a casserole with a fitted lid. Add the sliced lemon.
In a medium bowl,stir together the pistachios, chopped walnuts, and cinnamon.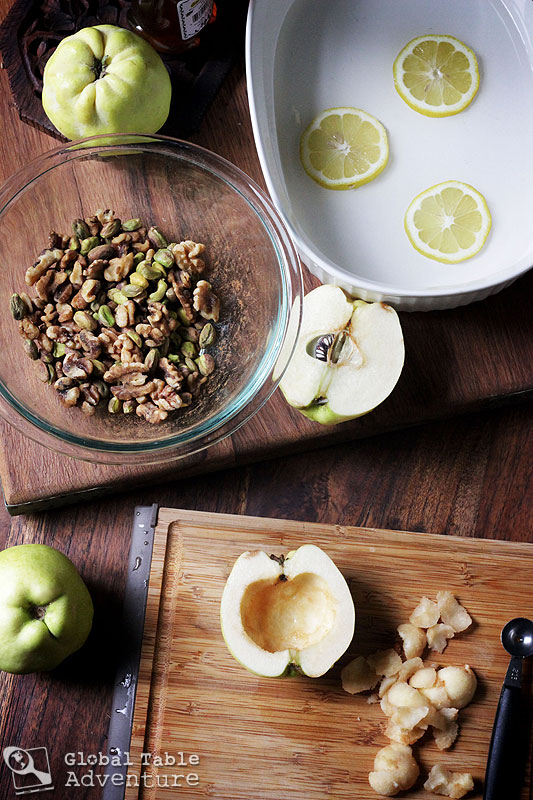 Halve the quince lengthwise, remove core and discard. Next, hollow them out until you have a 2-3 inch cavity. As you work, dip them in the lemon water mixture to keep them from browning.
Reserve the scrapings from 2 of the quince, chop them, and add it to the nut mixture. Stir well.
Squeeze about a teaspoon of honey into the center of each quince. Then spoon the stuffing on top of it. You'll have enough for 2-3 quince or 3 large apples.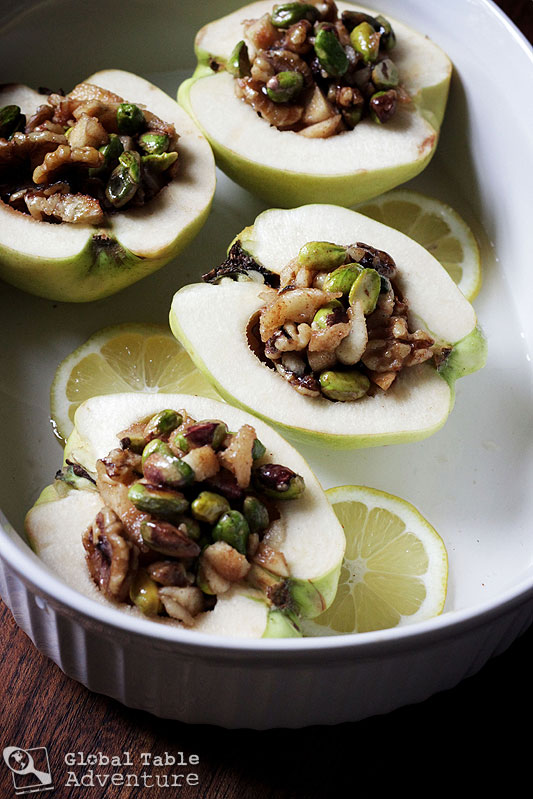 Place in casserole, cover tightly (with lid, or you can use foil as well), and bake for 1 – 1 .25  hours, or until the quince are tender when pierced with the tip of a sharp knife. Mine took about an hour.
Serve immediately with extra honey drizzled over the top. About 1-2 Tbsp per quince is nice.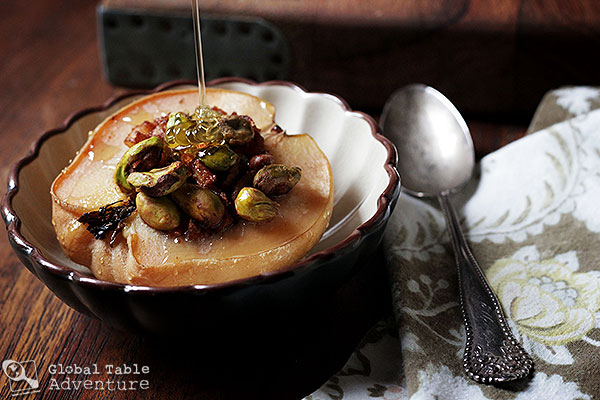 Whatever you decide, you want enough honey to…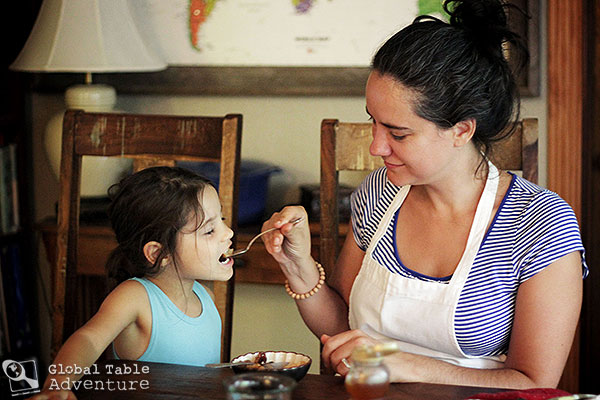 … make you go "yum."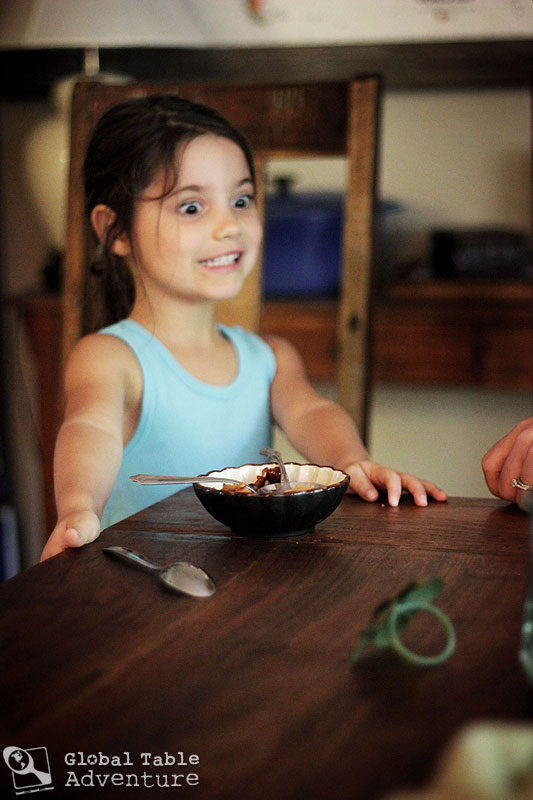 P.S. Do NOT toss the nuts with the honey before baking, in an well-intentioned effort to get the honey evenly distributed over the nuts. As the quince bake, the honey will borderline-burn and give the finished dish a bitter flavor.
This is much more preferable… (both quince baked for the exact amount of time: an hour and five minutes)**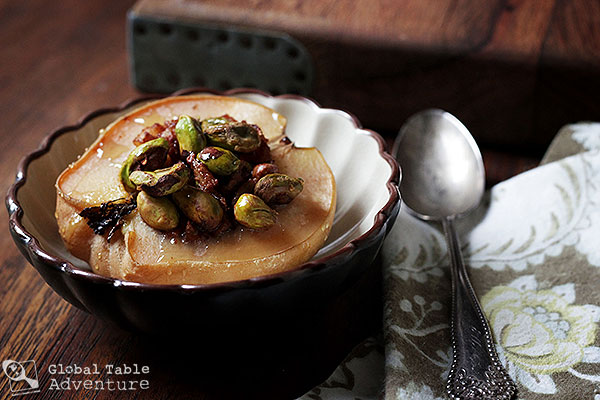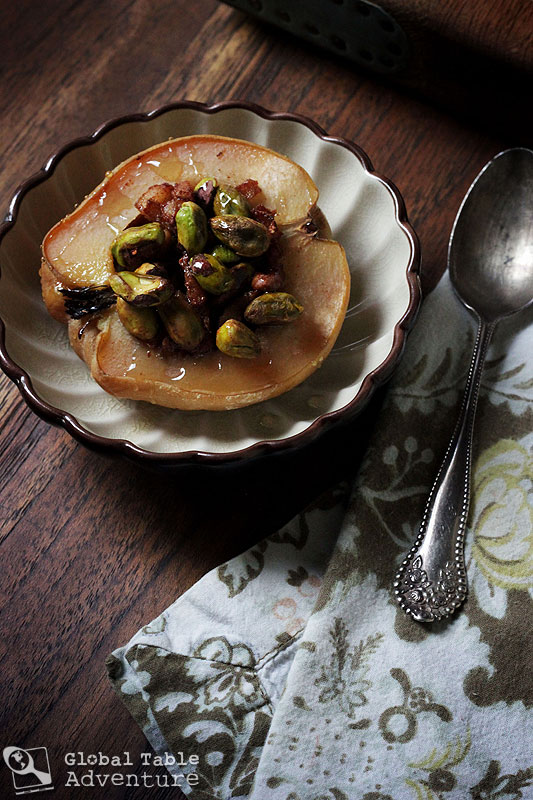 *I promise, those are not roasted coffee beans. Blek.
**The pistachios are still green! Yummy.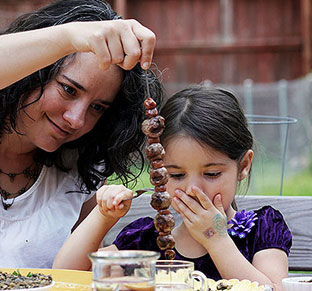 Hungry for more?
Be notified when National Geographic releases my memoir.
Simply fill in your details below.