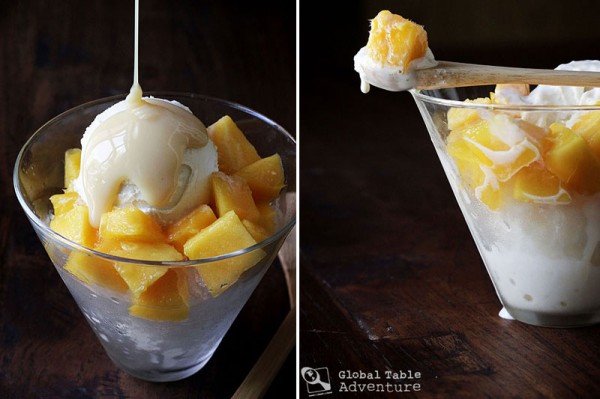 This week, while we're visiting family in Boston and New Jersey, I'm sharing one simple celebration recipe with you… afterall, what is visiting family, if not a celebration! It's been more than a year since I've seen any family on my side (where does the time go?!)… the last time was when we cooked Maldives.
Since one treat doesn't feel like nearly enough to represent an entire country, I thought I'd flash back to an old favorite from an earlier Global Table. As I mentioned on Tuesday, the Taiwanese love Sushi, which we made when we cooked Japan. I thought we'd all benefit from a reminder on how to make the rice and the rolls. Especially with temperatures already hitting the nineties, there's nothing better than cool meals.
All recipes and the meal review will be available throughout the week.
Veggie Sushi with Sushi Rice [Recipe]
Learn how to make a beautiful roll at home (perfect for a small, interactive dinner party) AND see pictures of Ava from a couple of years ago (awww) when we made these recipes for our Japanese Global Table.
Taiwanese Shaved Ice Treat | Bào Bīng [Recipe]
There's nothing like cold ice cream on a hot afternoon… especially when it's served up with shaved ice, mango, and more. I see Bào Bīng "Sunday Bars" in my future. How about you?