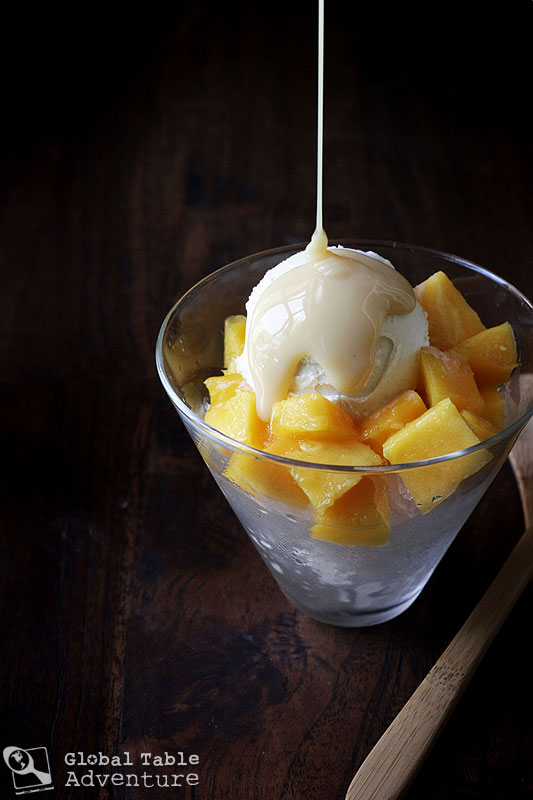 I don't use curtains in my bedroom; I don't need them – someone would have to climb over our 8 foot fences and face our "attack cat," Malky  in order to see inside my bedroom… and we all know that would pretty much ruin any possibility for us to be friends.  Instead, I use half shutters, which allow me to see the moon at night and the birds during the day.
It's my favorite space in my house. So peaceful.
Anyway, the other morning I cracked open my eyes to discover the entire room was glowing orange; it felt like a giant hug.
An absurdly bright hug. Rather like this mango.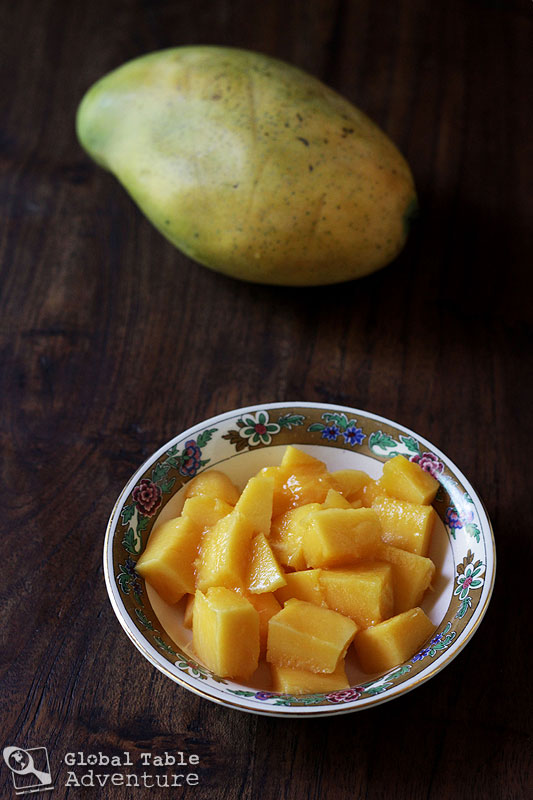 "It's 8 am," I thought, noticing the height of the sun in the sky, pleased that I had slept that long. I glanced over to the clock out of habit.
That's when I read the shocking truth: it was only 6:30 a.m.
Friends, the dazzling array of sunlight is eager these days.
I'll be honest. I temporarily reconsidered my position on curtains.
But then a bird flew onto a branch nearby and sang me a song. As I listened to her sweet chirping, I realized I could never go back to a dark bedroom and being shut in.
There's nothing to be done but to embrace the early morning glow.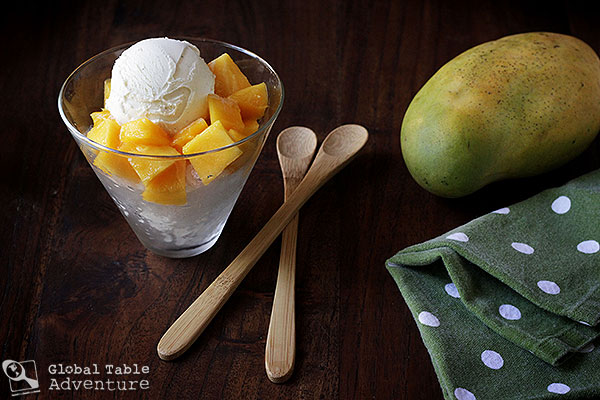 Since Taiwan is rumored to be mostly cloudy, most of the time, I thought I'd create a bowlful of sunshine for you.
Bào Bīng is like an Asian snow cone, but better. You'll find it sold by street vendors in Taiwan, but can easily be made at home in under ten minutes.  It's cold, sweet, and refreshing, especially when made with a bright, glowing mango.
The one constant is finely crushed ice. Toppings can range from simple syrup, evaporated milk, condensed milk, fresh fruit, red beans, or even ice cream. Popular fruits include mango, pineapple, strawberries, and watermelon.
According to Wikipedia, you can even get the works:
Various pre-set combinations also exist, including "Eight Treasure Ice" (Chinese: 八寶冰; pinyin: bābǎobīng) whose ingredients will vary from vendor to vendor, but usually include some of the following: taro, azuki beans, mung beans, yams, sweetened peanuts, almond junket, and grass jelly. These ingredients can also be ordered separately as the customer desires.
Serves 3
Ingredients:
1 mango
Sweetened condensed milk, to taste
ice, blended into snow
3 scoops ice cream
Method:
If you can buy crushed ice, great. Otherwise, just pop a couple of handfuls in the blender and let it crush up on low speed until it forms a fine snow (or as close as you can get).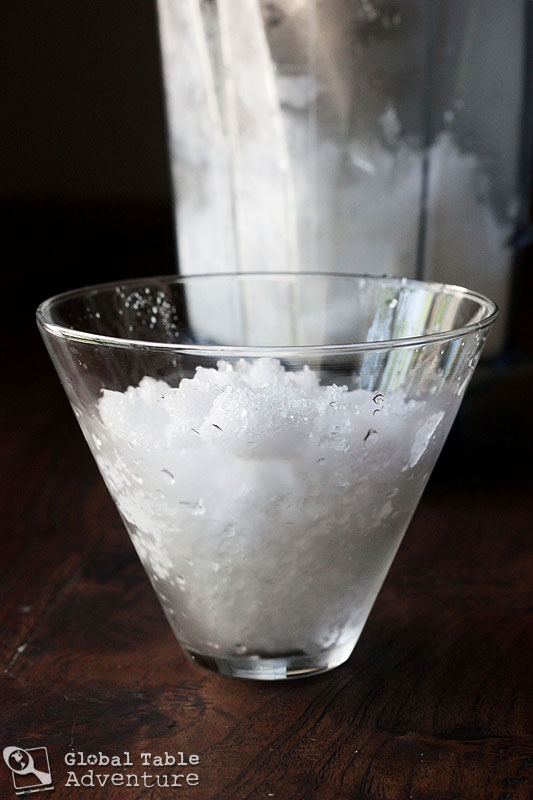 Next, add the mango and the ice cream.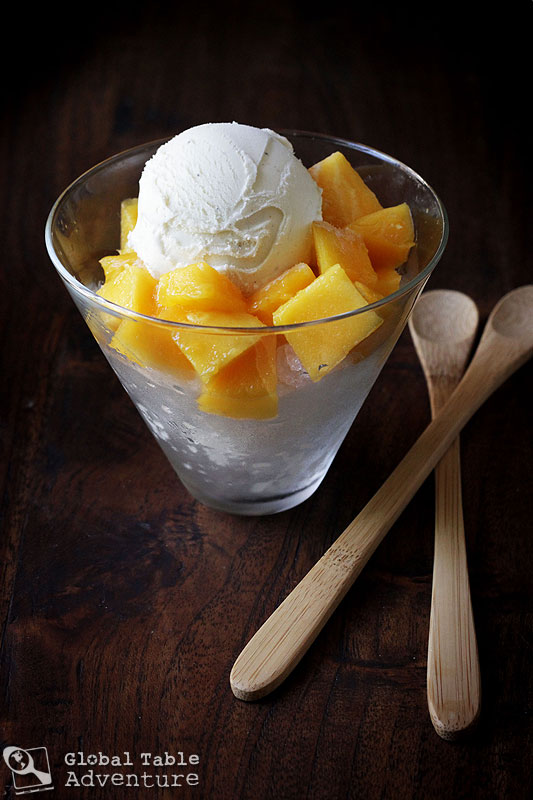 I used vanilla, which gave the treat a lovely creaminess, but pineapple or mango sherbet would be grand as well.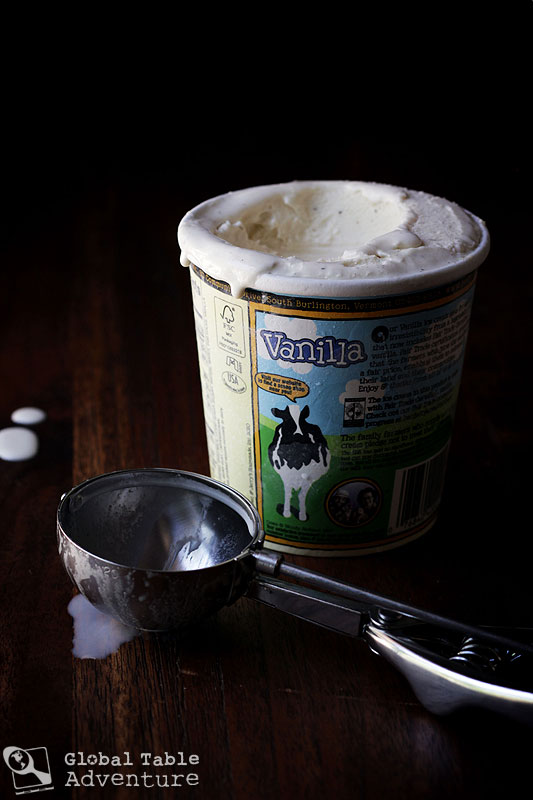 Next, pour on the sweetened condensed milk… which gives the treat a cooked, faintly caramel profile. Plus it's fun to drizzle.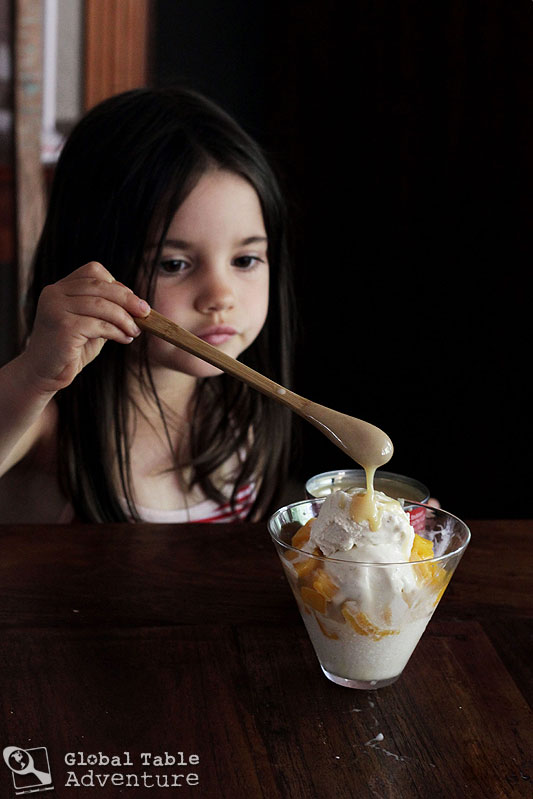 The ice cream and sweetened condensed milk melts into the ice and makes for a soft yet crunchy combination…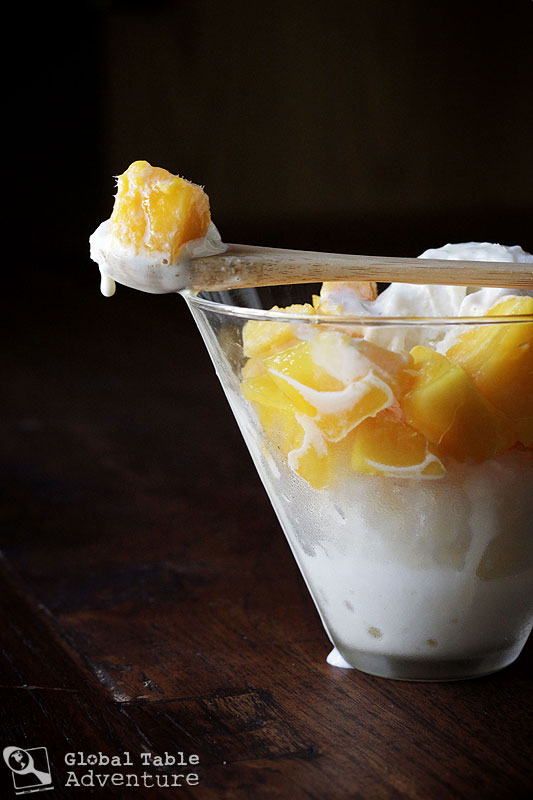 Edible sunshine!
Perhaps you can enjoy it on the next cloudy day you encounter.
Have you tried anything like this? Do you think you'd like it with beans or peanuts, or is that too much of a stretch for you?  Do you see yourself making Bào Bīng?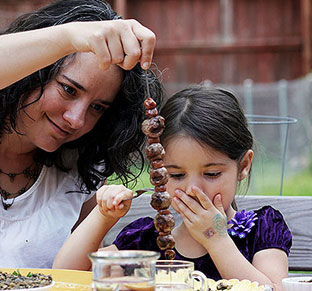 Hungry for more?
Be notified when National Geographic releases my memoir.
Simply fill in your details below.