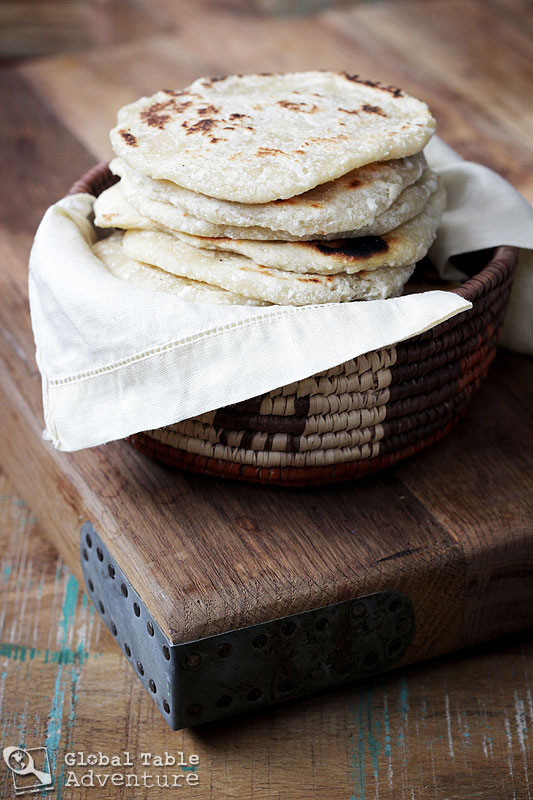 The best thing about thinking I don't like something, is finding out how wrong I am. I've always operated under the assumption that flaked coconut is much too squeaky between my teeth. Sri Lanka and these Coconut Roti proved me wrong.
There's something so refreshing about dumping three ingredients in a bowl and emerging with warm, doughy flatbread that smells like a day in the tropics. Or Sri Lanka, to be specific.
In fact, I did an entire post cataloging the best recipes with three ingredients or less from around the world.
I learned how to make these by watching my friend shake flour and coconut shreds into a bowl. There wasn't a measuring cup in sight. She added the water by feel, too.
When I asked her the ratio of coconut to flour, she shrugged and said "a little coconut. more flour."
So, as you make these, remember her advice. There really is no wrong way to make coconut roti.
As long as you eat them warm…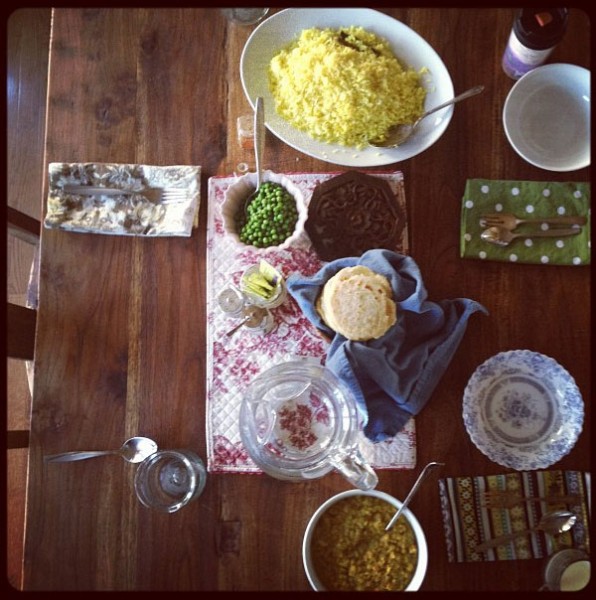 Makes 8-10 small, or 4-6 large
Ingredients:
2 cups flour
1 cup frozen shredded coconut, thawed
water until smooth dough forms (I used 1/3-1/2 cup)
vegetable oil
Method:
Add the shredded coconut to the flour, rubbing it together to break up any clumps. Mix with water until…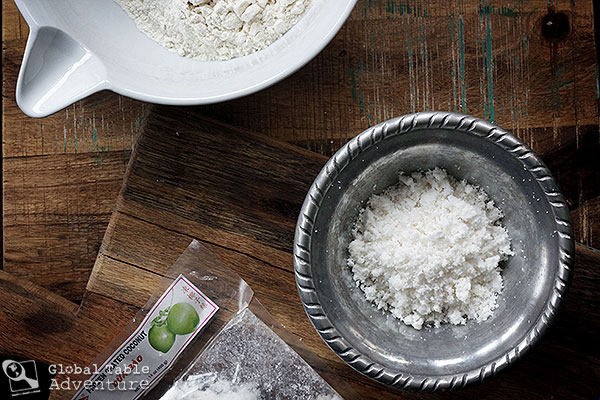 … a smooth, soft ball forms.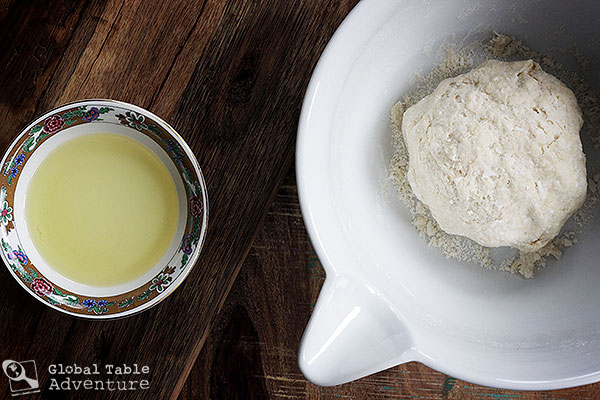 Shape into balls and coat each one lightly with vegetable oil. Let rest 20 minutes (or as long as you need).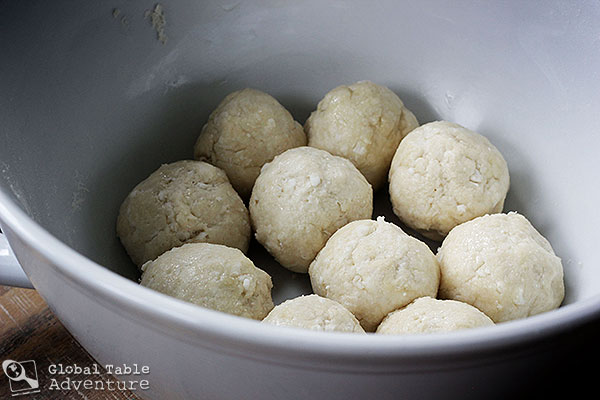 While you're waiting, write a thank you note by the water. Just because.
When you're ready to cook, flatten each ball of dough with the palm of your hands to form discs like below: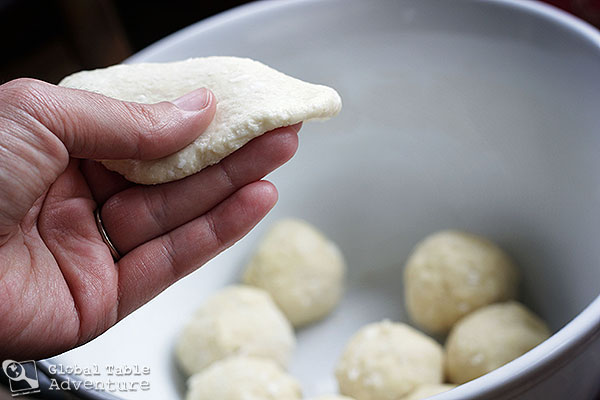 Cook on a lightly oiled pan over medium, turning once. The surface of the roti should be dotted with dark brown "sun spots."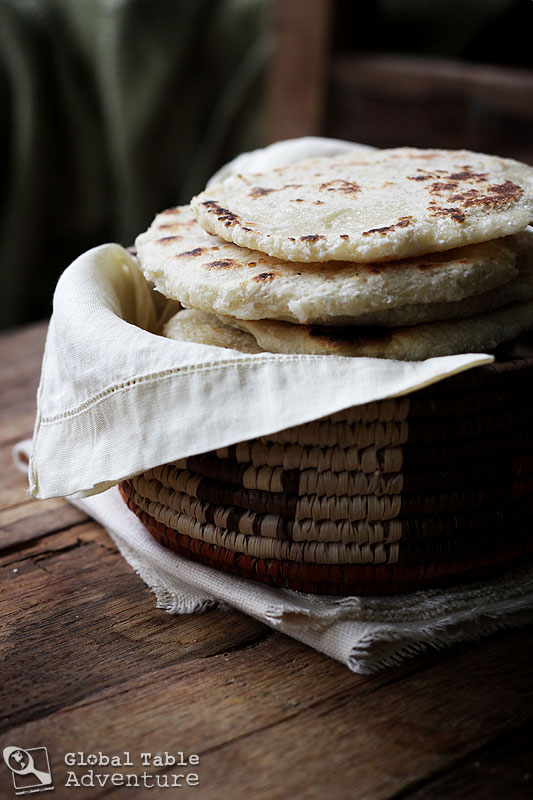 Keep them warm byin a basket covered with a cloth.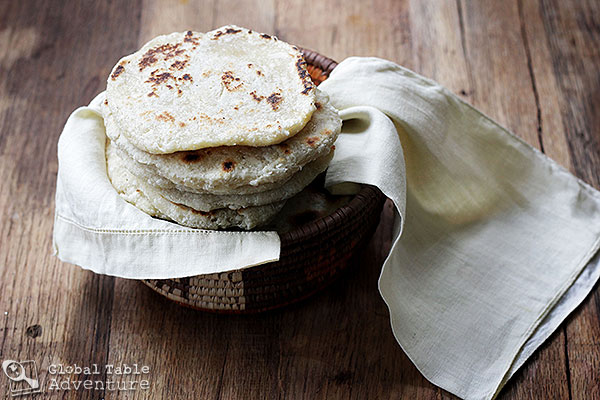 Enjoy every last bite with a smile and a swing in your step.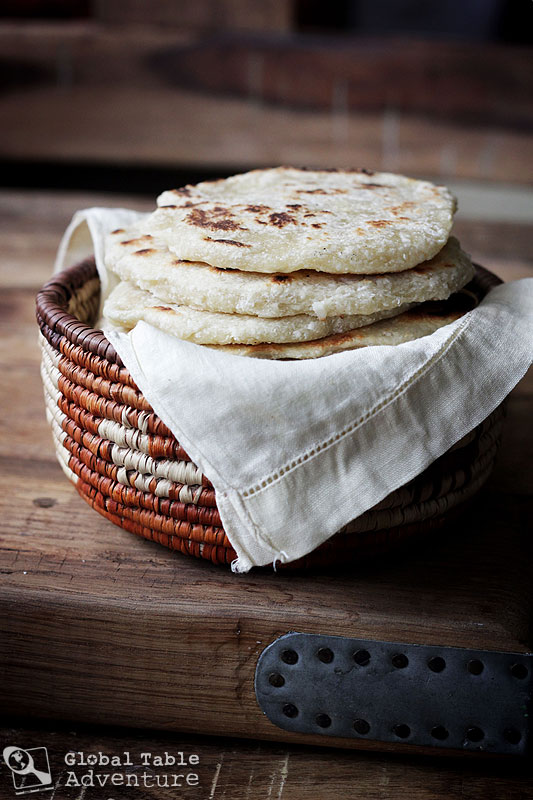 Happy Friday!
P.S. Have you ever had Roti? This was my first time making it and, I have to say, I was pleasantly surprised by how easy it was! I've already made it twice. My friend Ruby says you can enjoy Roti with curry, coconut sambal, … or, in the morning, try it with butter and syrup… she said the syrup they use in Sri Lanka is not maple syrup, though (although, in a pinch, you can use it).  Phew!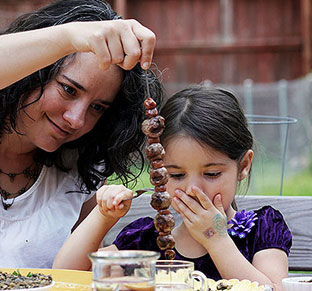 Hungry for more?
Be notified when National Geographic releases my memoir.
Simply fill in your details below.