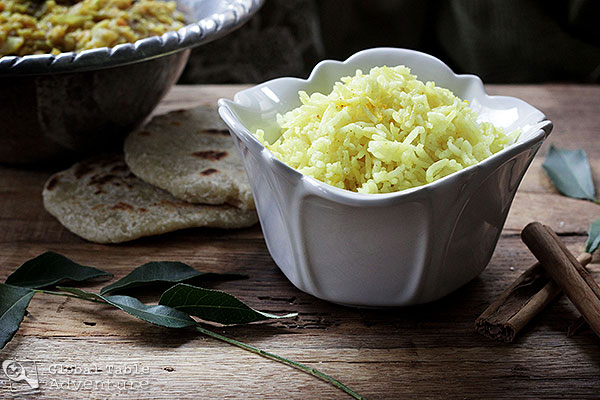 After you make this recipe, you will be haunted. Your home will blossom with the tropical scents of Sri Lanka. And your mouth will beg to remember each bite: the slightly toasted note from the curry leaves, the vanilla-like pandan, and the ultra creamy coconut milk.  Not to forget the cinnamon, because.. well, how could we? This sweet, sweet earthiness pulls the rice together.
Yes. When it comes to this rice, it's all good.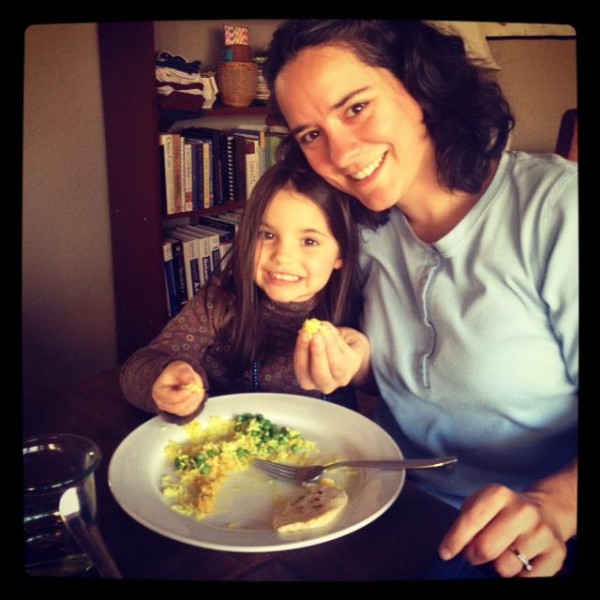 Now, there's nothing simpler than this rice.  This is an "Add everything to the pot and cook" sort of recipe… and once you make it, I'm certain it will make it's way into the regular rotation. It's simply too easy and too flavorful.
To make your life easier, just follow these simple guidelines:
1. Run, don't walk, to your nearest Asian market.
2. Pick up an armful of pandan and curry leaves and tuck them safely into your freezer door.
3. Toss them in a pot and enjoy the happily ever after that is Sri Lanka's Yellow Rice, or Kaha Bath.
4. Repeat Step 3 until the dwindling freezer supply indicates Step 1 is imminent.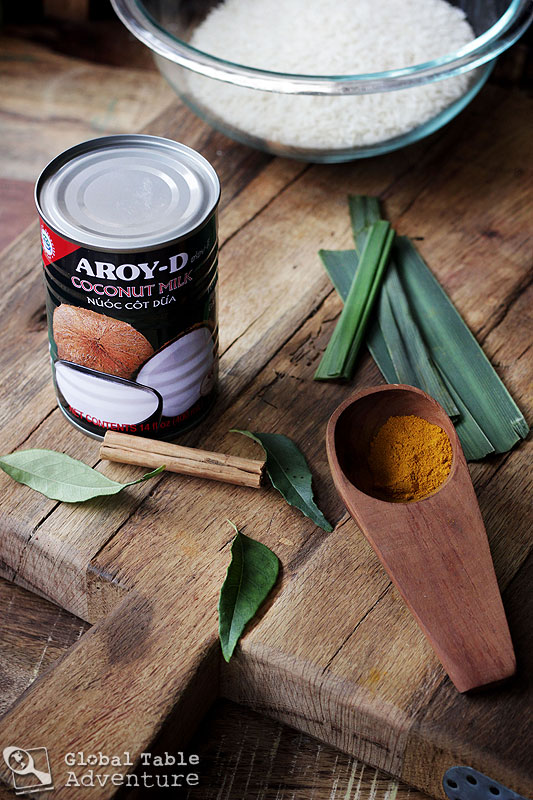 NOTE: If you're feeling extra "spicy" (or for a change of pace), try tossing in cardamom pods and black peppercorns into the mix, too.
Serves 4
Ingredients
2 cups basmati rice (substitute for xxx)
1/2 tsp turmeric
3-4 curry leaves
3-4 small pandan leaves
1 cinnamon stick
1, 15 ounce can coconut milk
water, to cover by a knuckle
salt
Method:
Let's begin with a dream of Sri Lanka. Any sort will do, as long as it takes you somewhere you've never been before… to a moment you never lived before.
Now hold this place in your heart and make some rice!
Here's how:
Rinse the rice. Add to the pot with all other ingredients and stir. Make sure the water goes up to your first knuckle (this is a traditional method of "measuring" the liquid when making rice, and you'll find it all over Asia and many other communities around the world)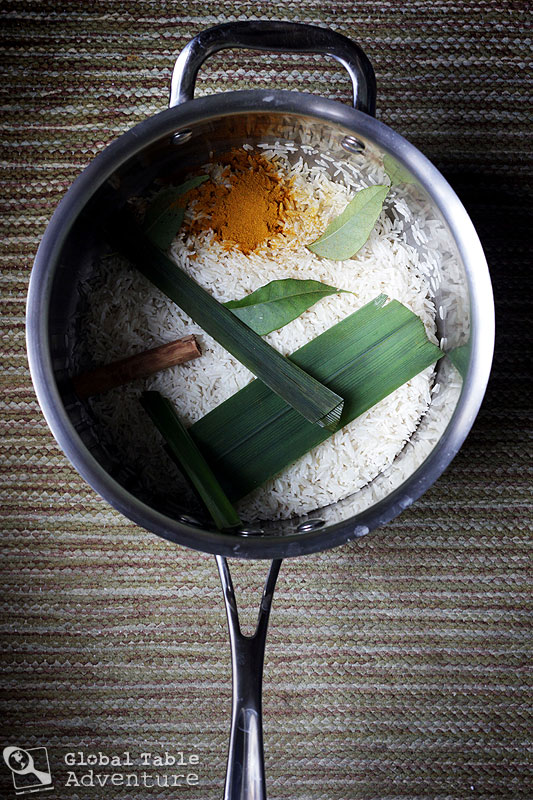 Bring to a boil, cover, and reduce the heat to the lowest setting. It should barely, barely bubble – like the whisper of a simmer. Let the rice cook until tender and fluffy, 30-45 minutes.
Remove lid and let steam for a few minutes before fluffing with a fork.
Enjoy with White Dal and coconut roti.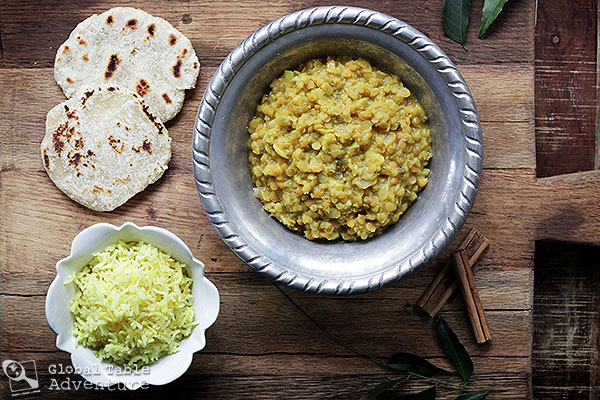 P.S. The further we go into this adventure to eat the world, the more I'm starting to question my assumption that rice is boring. It might even be more interesting than pasta. Just look at all the variations we've tried over the years!
What do you think? Do you see rice as something to be flavored and fussed with, even during the weeknights, or are you stuck with plain white rice?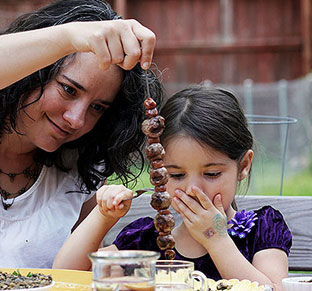 Hungry for more?
Be notified when National Geographic releases my memoir.
Simply fill in your details below.