Hi, friends!
Our weekly review is now  offered to you on video. I'm realizing that telling you the story of what we experienced is far more powerful with video; if photos are worth a thousand words, video must be worth a million.
[dropshadowbox align="center" effect="lifted-both" width="550px" height="" background_color="#ffffff" border_width="1″ border_color="#dddddd" ]This week's lesson:
Singapore teaches us how condiments can spice up an ordinary dinner, Global Table style, even for the pickiest among us.[/dropshadowbox]
As always, I'd love your thoughts: how do you use condiments (local or global) to give your meals a boost?
UPDATE: 
I had no idea this new format would stir such a strong response. Please know, I'm hearing you all… thanks for weighing in. It seems the general thought that the new video format is good, but the words need to stay?
My intention was to move some of the text into the actual recipes, to make them stronger… but if you prefer it separated out, I'd love to know why. Thanks for your input… you're the reason this blog exists (as opposed to quietly doing it with my family alone), so I take your opinions seriously.
THE FOOD
Below are the dishes we cooked for our Singaporean Global Table.
Click through to the recipes to read the stories and how to make them.
Chicken Rice [Recipe]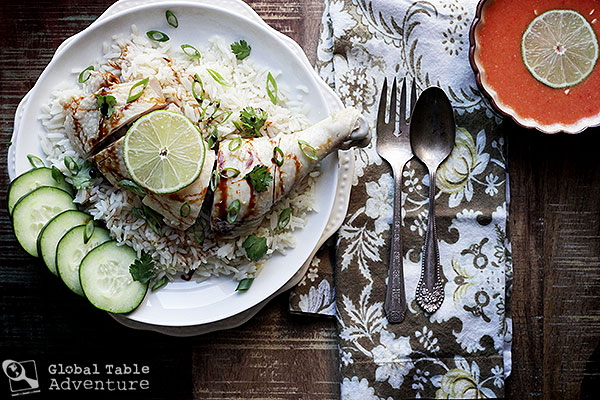 Homemade Singaporean Chili Sauce [Recipe]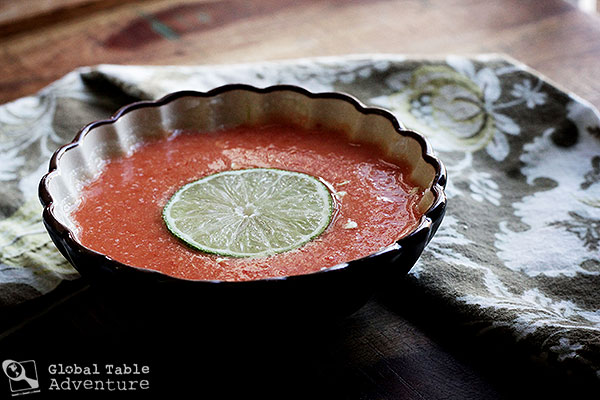 Coconut Curd | Kaya [Recipe]