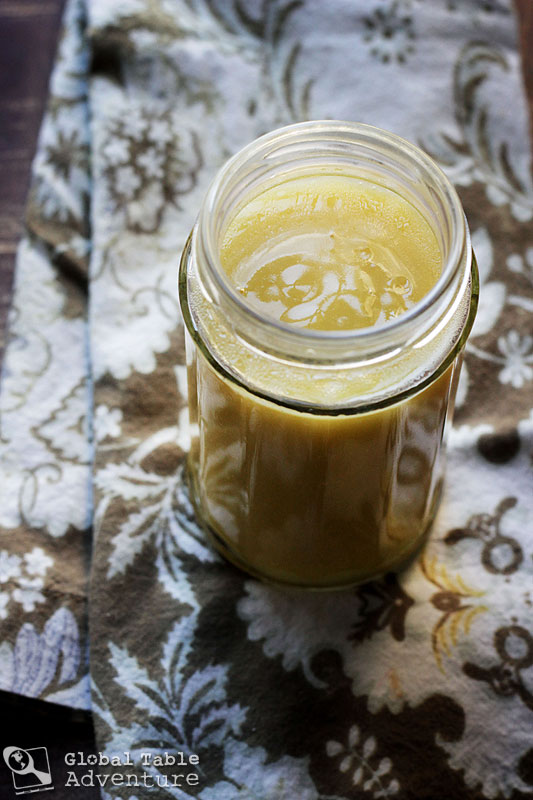 Singapore is a true melting pot. In every kitchen, you'll find time honored traditions from around the world, especially India, China, Malaysia, and Europe. Today's recipe, Kaya, belies the British influence on the islands.
Think tea time and crumpets. But Asian-style.
Here's the skinny: Kaya is Coconut Curd.
Curd is a spread that's thickened with egg yolks… In this sense, Kaya is just like Britain's much adored lemon curd, but with the hauntingly addictive flavor of rich, velvety coconut milk instead of tart lemon juice. While the tropical spread would be incredible between cake layers, the most traditional use in Singapore is on toast for breakfast or teatime.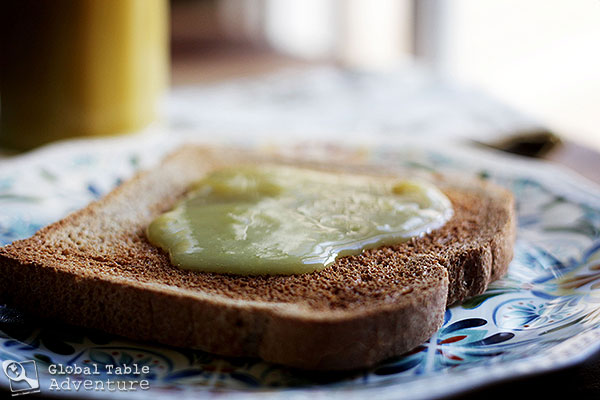 Kaya is smooth and silky on the tongue, and makes any breakfast instantly feel special.
The best part is that there are only three ingredients, the luscious blend is vegetarian, and, just by chance, gluten-free.
Win. Win. Win.
I suggest sipping a little tea or coffee on the side… perhaps with a mega view, like this:
P.S. I think kaya would also be divine on crumpets, scones, or biscuits.
P.P.S. Kaya would be the perfect homemade gift for a friend, sweetheart, mother, or grandmother.
P.P.P.S. I know I already put together a list of 12 Romantic recipes from around the world for Valentine's Day, but I'd like to add Kaya to the list of things I definitely would not mind if my husband made me for Valentine's Day.
Fills one small jar
Ingredients:
1, 13.5 oz can coconut milk (not light)
3 egg yolks
3/4 cup sugar
Method:
Find a happy little corner of Singapore to cook in …
Gather the glistening sugar, the glowing yolks, and the impossibly creamy coconut milk.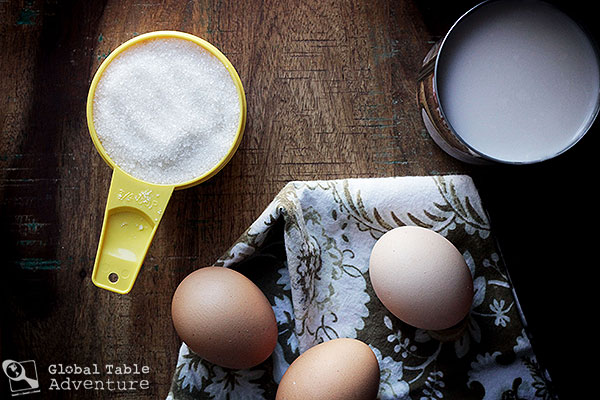 Whisk together and strain into a heatproof bowl.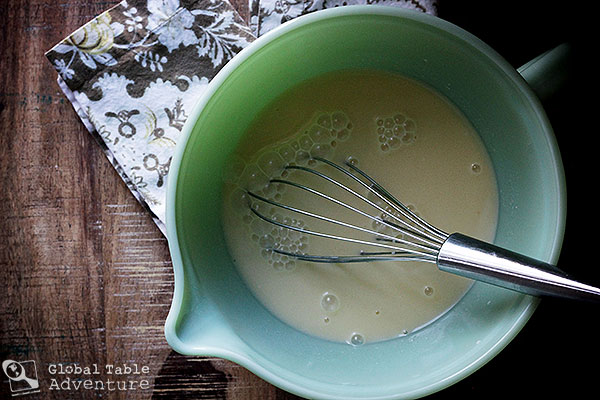 Place bowl over  a pot of rapidly simmering water (don't let the water touch the bottom of the bowl). Stir often until the curd starts to thicken.
Tip: If the custard doesn't seem to be thickening after 10-20 minutes, try increasing the heat.
Once the curd is a bit thicker, you can stir a little less often.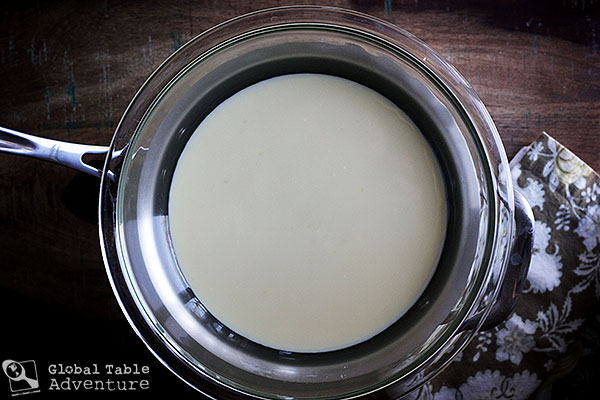 Cook about 45 minutes to an hour, or until thick enough to coat the back of a spoon without running together.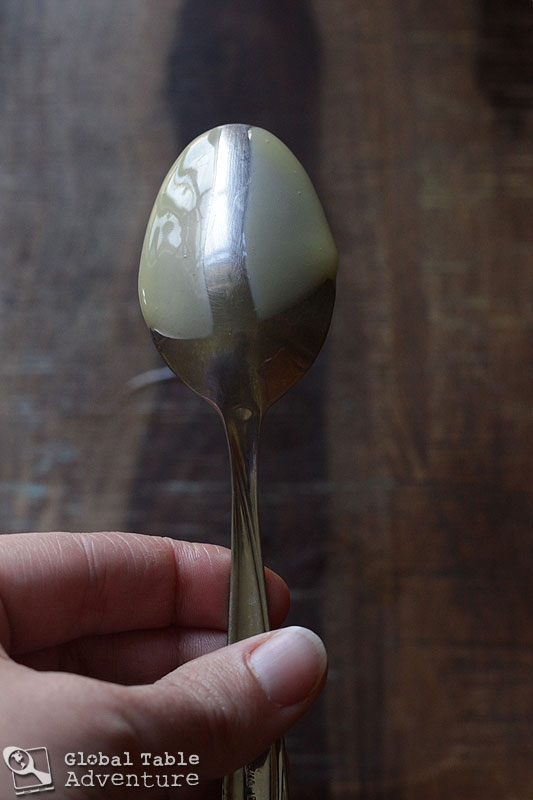 Cool and keep refrigerated. The curd will thicken as it cools.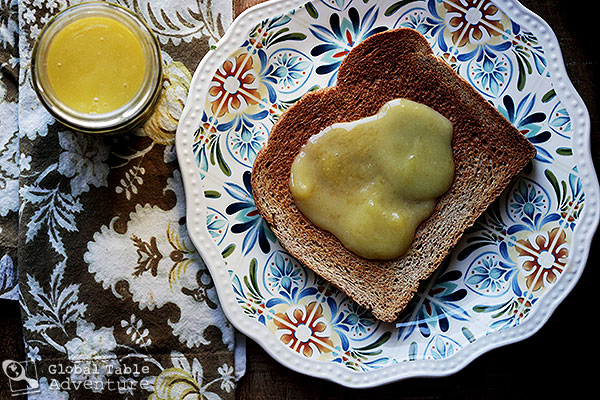 Enjoy the goodness!
Happy Friday, friends.
May every day be "kaya sweet."
Inspired by Indochine Kitchen.
Update: Readers have been kind enough to share that this recipe is common in Malaysia and Indonesia as well. Yay for that!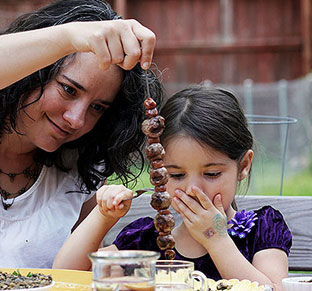 Hungry for more?
Be notified when National Geographic releases my memoir.
Simply fill in your details below.