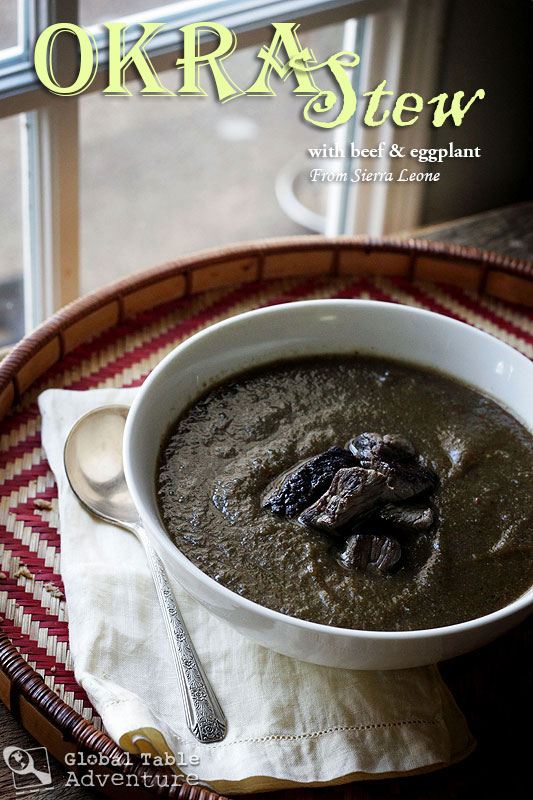 "WE YU YεRI PIKIN SE "MAMA DE KUK כKRכ", PAPA BIN DכN TכK AM.

If you hear a child say "Mama is cooking okra," it's because Papa said it."* 
When I read this old proverb from Sierra Leone, I get goosebumps. The truth is, children pick up everything from their parents, from what's for dinner to more serious considerations, like world views, either loaded with prejudice or full of grace. While sipping soup or nibbling rolls, they overhear snippets of conversation; verbal jabs and eye-rolls are noted. And nowhere is this more noticed, than at the dinner table.
In fact, I'd like to suggest that this is one and the same: what's for dinner reflects, in a very serious way, our world views. At every meal, our kids get a double whammy as they witness the foods we eat and refuse to eat. They notice when we squirm and mock our way through other people's "normal."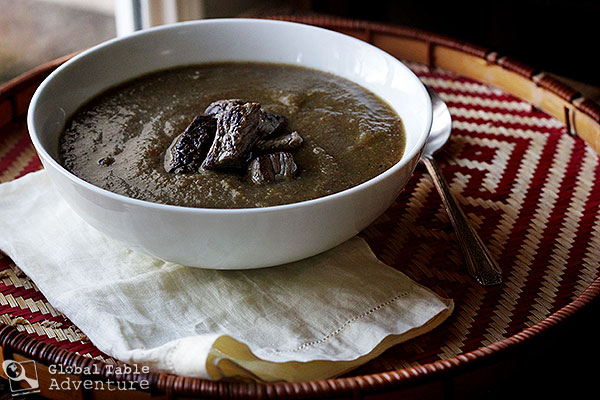 Friends, we have the power to shape our children's very thoughts, yet we so often forget that the main way we do so is at the dinner table.
Today's stew, enjoyed widely in Sierra Leone, with variations all over West Africa, is made of a smooth okra and eggplant sauce simmered gently with beef. Sounds simple enough, but the fact is, okra makes for a thick and slick sauce. This texture some would call slimy, is considered a real asset in African cooking, but one that is very foreign to my western family.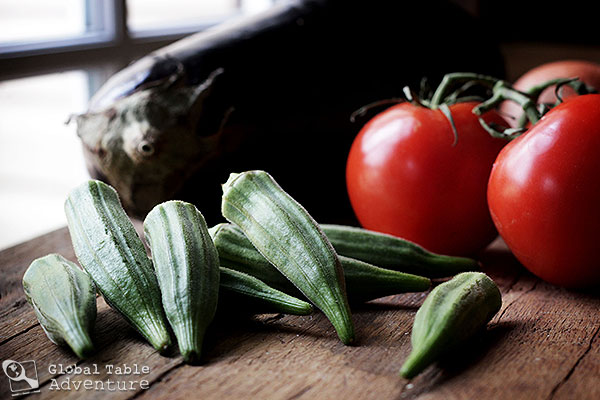 Here is a golden opportunity to "get it right," if ever there was one. I wanted to approach this challenge with respect and dignity.
To do so, I needed a complete open mind, and – for this – I needed a way to get past the goop issue.
To start, I made a mental list of the ingredients I knew of that make food thick and slimy.
Flour for one. And cornstarch. Both thicken gravies and sauces until jiggly but soft.
My brain simply had to liken okra soup to thick, vegetable gravy.
Ok.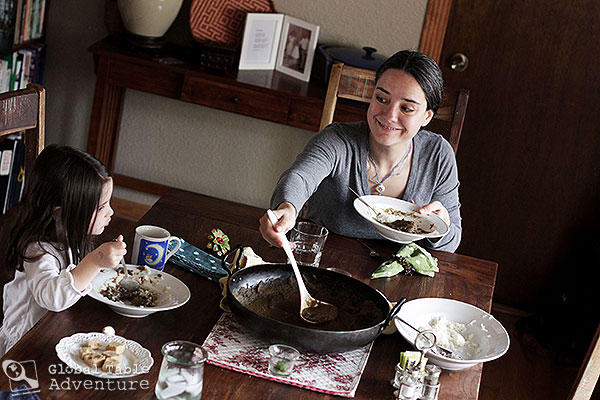 By so doing, I made a bridge – a mental connection that could help me understand another culture's appreciation for okra.
We were in business.
And it worked.
It honestly felt like gravy in my mouth.
And we all want more.
NOTES: Typically, all the vegetables for this stew would be fried and cooked together with the meat, until soft. Then the broth would be added and the mixture simmered. Then the meat would be picked out, set aside, while all the vegetables were passed through a food mill.
To save time, I pureed the vegetables in a blender ahead of time, adding them to the browned beef. While unconventional, this makes for a very quick dinner. The browned meat adds enough good bits for flavor, but if you're concerned and have the time, just do it the old fashioned way.
Also, if you can't find the red palm oil (I once saw it at Whole Foods and at Ebute Tropical Market in Tulsa), you may substitute vegetable oil.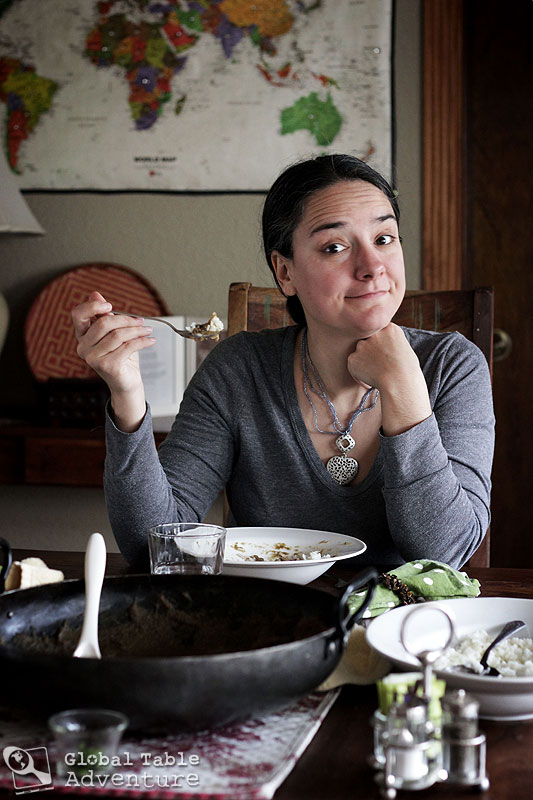 Adapted from the Africa Cookbook by Jessica B. Harris.
Ingredients:
1 1/2 pounds cubed beef
1/4 cup red palm oil
to puree
1 quart beef stock
1 onion, chopped
8 okra pods, stemmed and chopped
1 large eggplant, chopped
3 tomatoes, chopped
1 habenero, optional
Method:
For starters, get inspired.
Perhaps the woman carrying an entire forest on her head will do the trick.
Amazing.
Next, season the beef with salt and pepper. Heat a large wok or skillet over high heat.
Drop in the red palm oil – if the pan is good and hot, it will smoke, so quickly add the meat and brown it.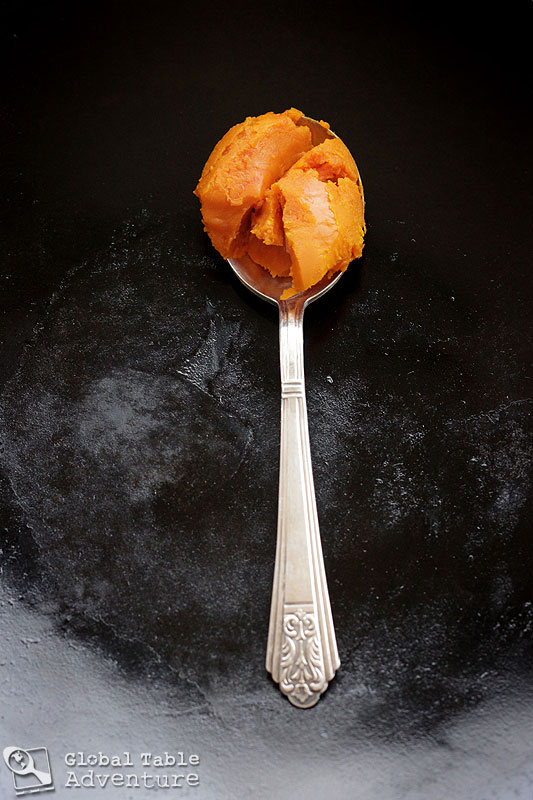 Juices will release – let them steam off and continue to cook until the meat looks oily again.
Sneak a bite or two – I won't tell.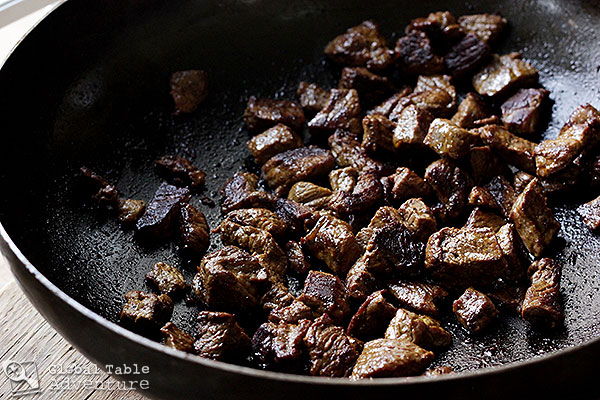 Puree vegetables in batches, cutting them in chunks your blender can handle. I started with the onion and most of the eggplant with 2 cups broth. The second batch included the remaining eggplant and broth along with the trimmed okra and tomatoes.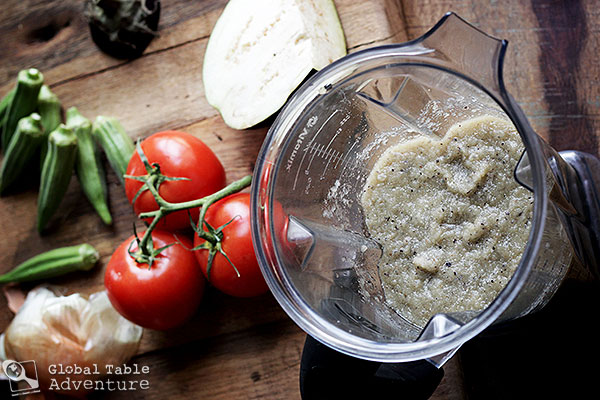 Add the puree to the beef and simmer about 30 minutes, until the stew becomes thick and deep brown. You could toss a slit habenero into the stew as it simmers, if you'd like to add some heat.
As the mixture cooks, it will thicken and get slippery, as the okra does its work. Stir occasionally and watch the heat.
By now your house should smell like "wonderful."
Check your seasonings -my broth was salty enough, but you may wish to add some extra. Enjoy by itself or over a mound of rice.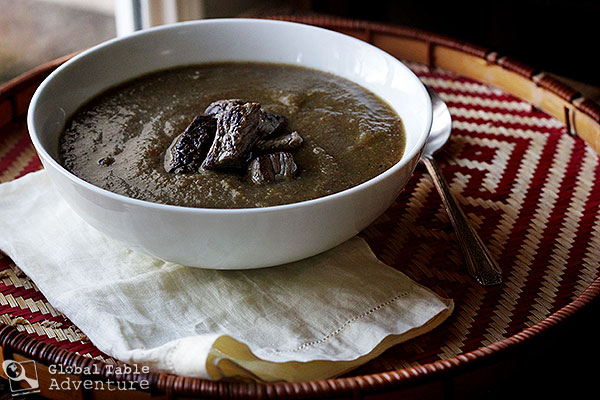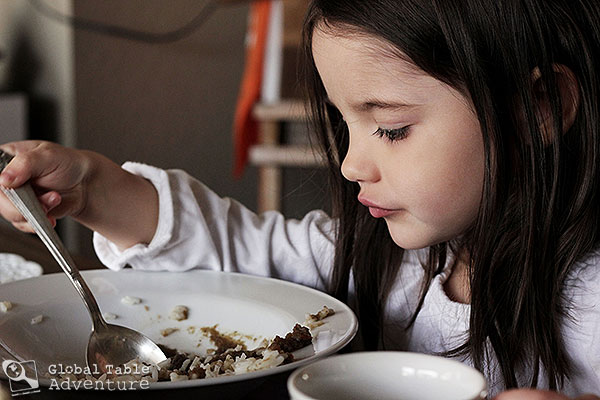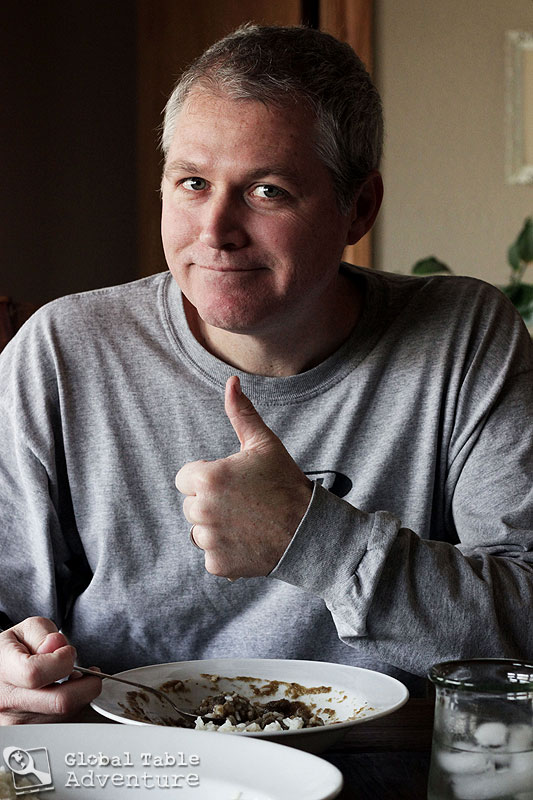 At the end of the day, the stew tastes a little like pot roast, a little like a garden of veggies.
I like it best over rice, where it serves more as  a gravy than a soup, to me, but whatever you call it and however you eat it, it goes down easy.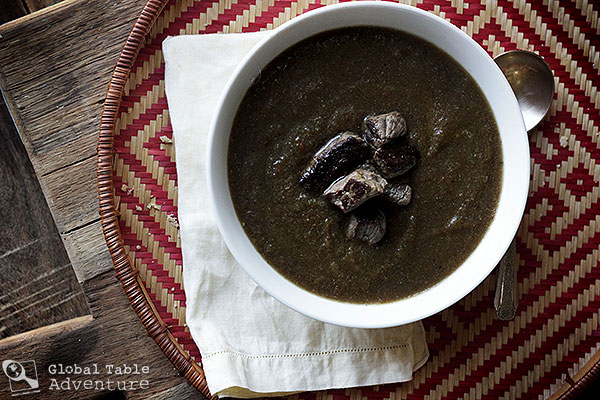 Especially if you're enjoying each bite somewhere so beautiful, that it wakes your sleepwalking spirit.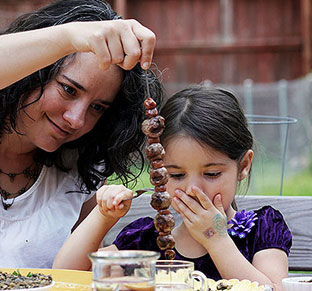 Hungry for more?
Be notified when National Geographic releases my memoir.
Simply fill in your details below.