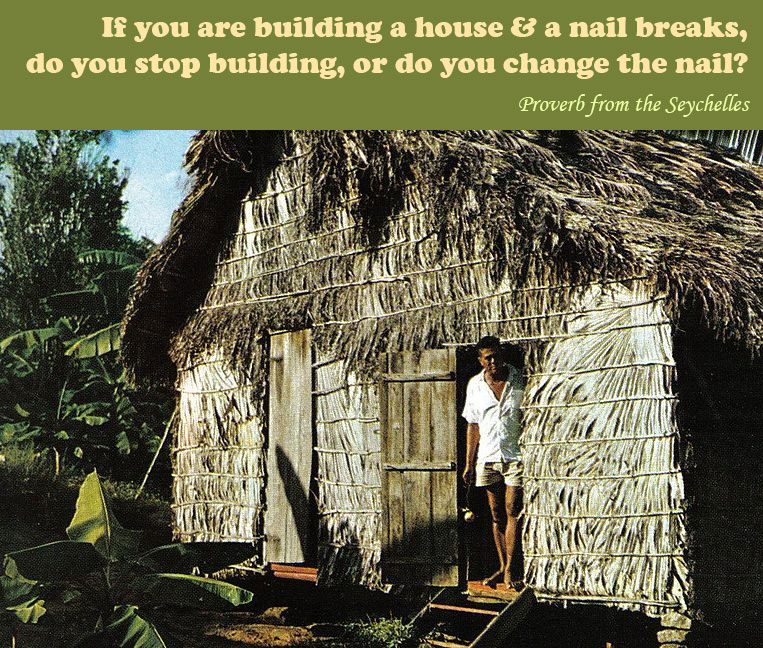 I was an hour into researching the food of Seychelles when it hit me – hadn't there been someone in my writer's group who went to these amazing islands a year or so back?
Images of suggestive two-lobed coconuts and pirate stories popped into my brain.
Yep. That's right. Barry had been there.
Barry who lives the life of a wandering bachelor, who jets off at the drop of a hat to see this place or that, and who loves to tell the tales almost as much as going.
Barry who might be in the Pacific islands next week, but isn't quite sure if he feels like going yet.
Barry, Barry, Barry.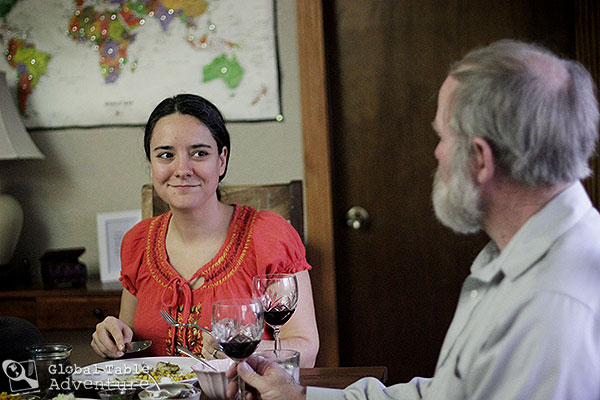 One email later, and our dinner date was confirmed; he'd be happy to join the family for a bite of the Seychelles.
A little stovetop travel to bring his tastebuds back to that beautiful place.
When he walked in he sported a thick, white beard and, thanks to the twinkle in his eye and the gifts he bore, it felt a lot more like a late Christmas gathering that an island dinner.
For starters, there was a small orange tin stuffed to the brim with dried wisps of lemongrass. He brought the still-fragrant shoots from the islands, and regularly uses them to make tea, as the locals do. (When I asked for a recipe, he said to just add the lemongrass to hot water until it tastes good.)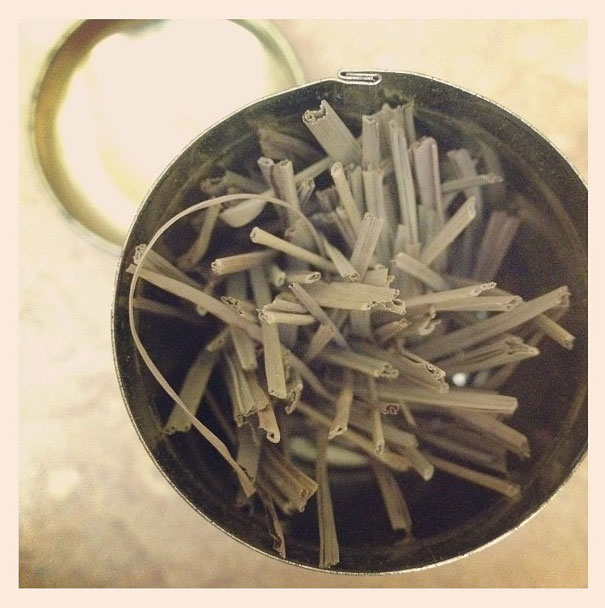 His second "show and tell" item was a bag containing the coco de mer, or coconut of the sea.  This is the world's largest coconut, and it can only be found in the Seychelles. You can read more about this beast in our Fish Curry (and listen to him talk about it in he video later in this post).
(see it sitting next to me?)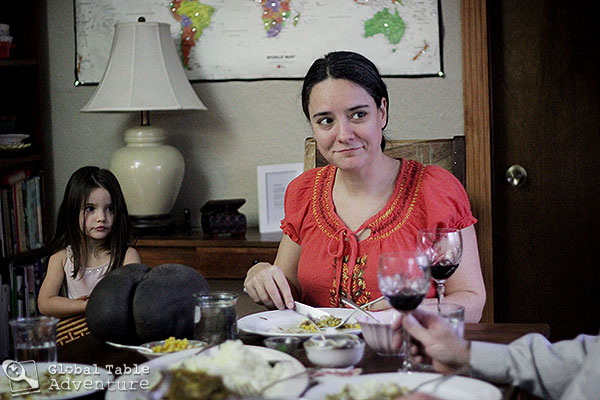 There was good company and good food, but for all this, our dinner didn't go so well with Ava. She was hungry. Cranky. And tired.
She had zero interest in the fish.
Find out what happened in Ava's Corner:
THE FOOD
Coconut Fish Curry | Cari de Poisson [Recipe]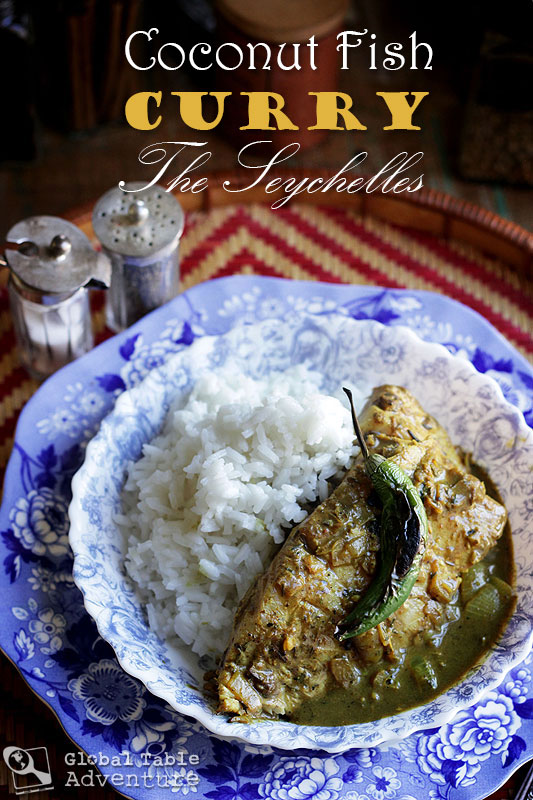 What I loved most about this dish:
This is a tart, earthy curry, one that transforms even the plainest fish into real comfort food. I was happy to hear confirmation from Barry that it tasted a lot like what the islanders served up on the coast. A fun alternative would be to puree the sauce prior to adding the fish, for a smoother texture.
What I loved least about this dish:
If you're not accustomed to bold curries, you might consider adding less massale and tamarind. I found it lovely when mixed with a scoop of rice, so the choice is yours.
As for Ava, she wasn't keen on how this looked, so the second time I made it, I scraped most of the sauce off of hers (this is a trick I learned while cooking Bhutan, where mothers suck the fiery sauce off the babies' foods so they can eat it). She could still taste flavor without so much heat and it looked more like what she expected when I said "fish" was for dinner.
Massalé Spice Blend [Recipe]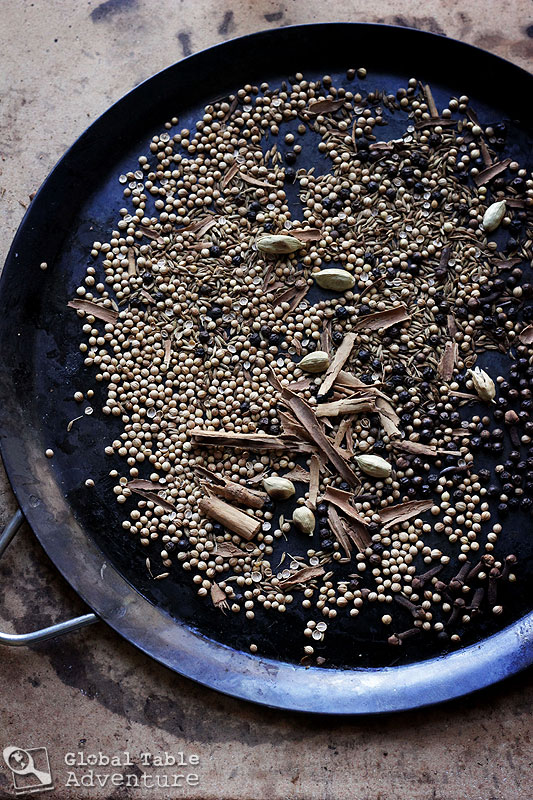 What I loved most about this spice blend
If you have a coffee grinder, this recipe comes together in a snap. No one flavor overpowers the mixture. I think it'd be great sprinkled on potatoes, baked fish, and chicken.
What I loved least about this spice blend
Monkey with the massale to your liking. It might be a bit spicy for some children, in which case I'd reduce or leave out the chili powder. For others, you may want to add more.
Coconut & Banana Tart [Recipe]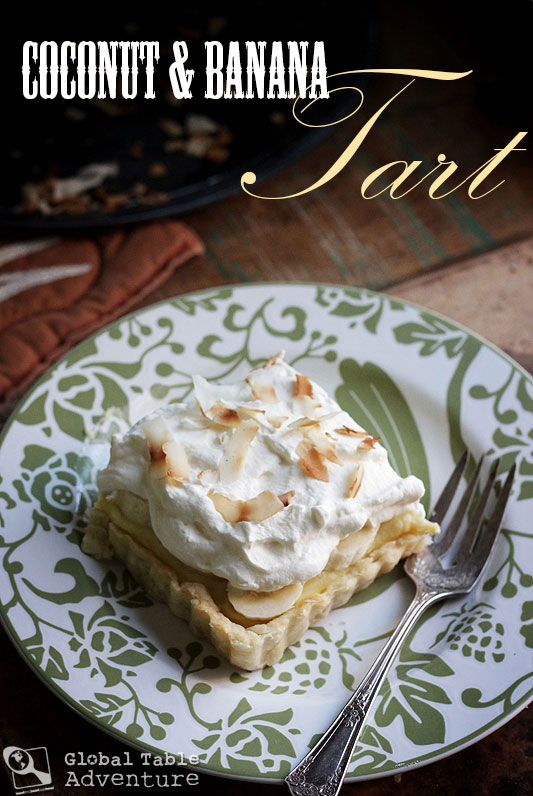 What I loved most about this tart:
Everything! This one is easy, especially if you have a premade tart shell, which will save you quite a bit of time. Other than that, there's almost nothing to do. All the adults gobbled this one up. The smooth whipped cream is a delightful contrast to the buttery crust and gorgeous vanilla and coconut custard.
What I loved least about this tart:
I felt terribly that Ava couldn't have any, but she didn't eat her fish the first time around and I can't provide dessert if we don't eat our dinner (I tell her, truthfully, that that will cause a tummy ache).
THE GIVEAWAY WINNER
Congratulations to Holly, who says:
I think I would give one to my mom. I'd put a picture of us together inside so we can always be close. My mom is in the US and I live in Switzerland so we don't get to see each other very often. She knows I'm the world traveler of the family, so these globe designs are perfect!
Please contact me by February 4, 2013 to claim your beautiful lockets!