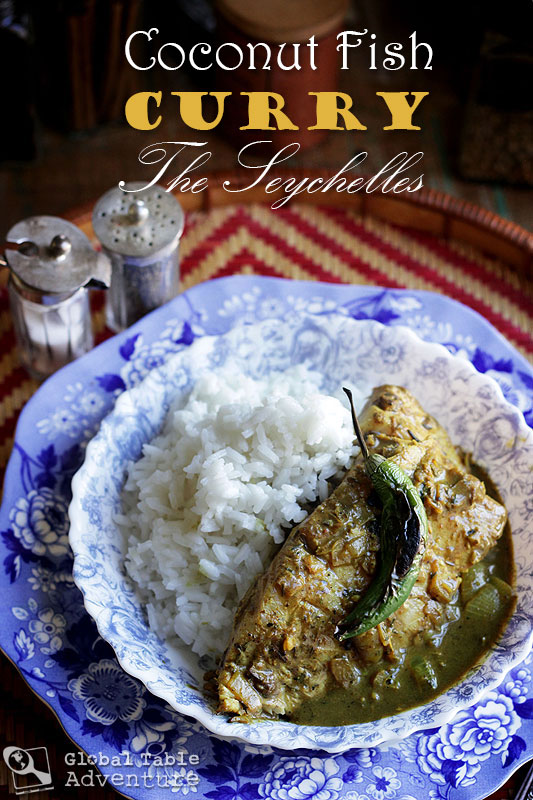 When the sun dips low and spreads her rouge all over the sky, I enjoy knowing that this glorious watercolor of light travels around the world like a comet, leaving behind a glowing trail for all to see.
No matter where they are from, or where they are going.
The sun has universal beauty.
It makes me smile to know that, somewhere in the Seychelles – half a world away – they, too, see her rose and curried colors curl through the clouds, right before bedtime. And I imagine that maybe, just maybe, they watch the darkening sky at the edge of their sandy shores, while spooning Coconut Fish Curry among friends.
Considering fish curry is one of the most popular recipes  in this African island nation, this is a gamble I'm willing to take.
Everyone on the islands, from weather-worn fishermen to stern grandmothers, serve up the day's catch like this, with a little bit of India, China, and France, in the form of homemade curry powder (called massalé), fresh ginger, garlic, and thyme.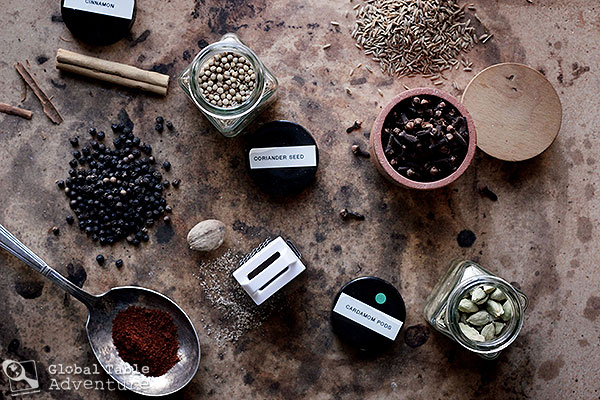 Hello. Three continents in one bite. That's a mighty recipe. Quite the culinary crossroads.
A creamy, cooling swirl of coconut milk usually makes it's way into the simmering mix, too.
For now, feel free to play with the quantities of spice and tamarind- the full amounts are quite unapologetic, which is grand if you're used to such flavors. Which, if you're not, you can be… simply by trying.
Serves 4
Ingredients:
2 lbs firm fleshed fish, like snapper or Burumundi
vegetable oil
1 large onion, chopped
1-2 Tbsp homemade massalé (stay tuned for this recipe)
1 tsp ground turmeric
3 cloves garlic, crushed
2 inch piece of ginger, grated
2 tsp dried thyme leaves (or fresh, if you have it)
1-2 Tbsp tamarind paste (I like just 1)
1 can light coconut milk (water could be used here instead)
Accompaniment:
Roasted Serranos, or chili peppers of choice
Method:
Let's create a curried Sunset.
First find a darkening day, drawn with several clouds for optimal light display.
Next, soften the chopped bits of onion in oil. When they release their fragrance and are soft to the teeth, stir in the massalé and golden turmeric …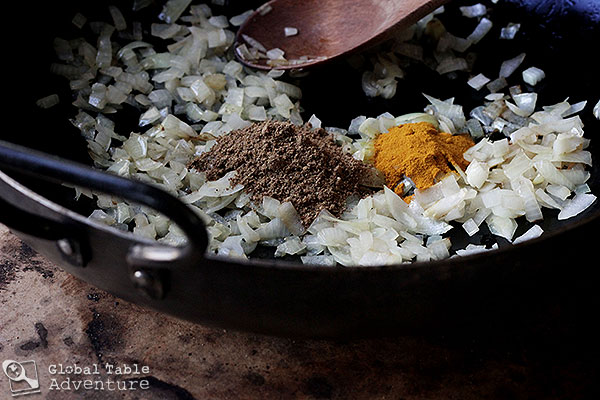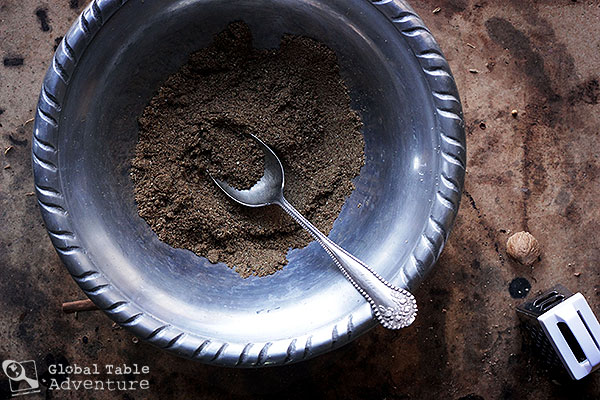 Once your pan is awash with gold, stir in the ginger, garlic, and thyme.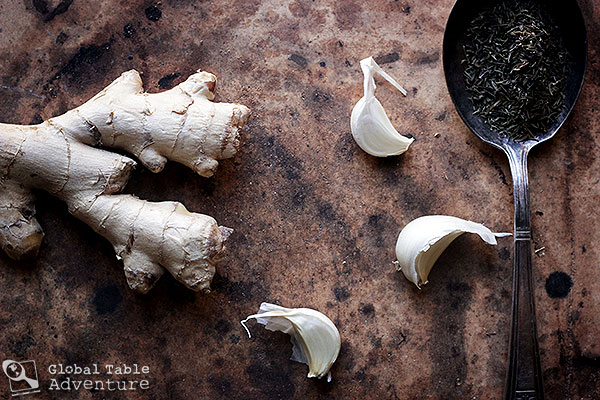 Cook a few moments, until the ginger and garlic lift up their aromas, then pour on the coconut milk and tamarind paste.  A squeeze of lemon juice works in a pinch if you can't find tamarind.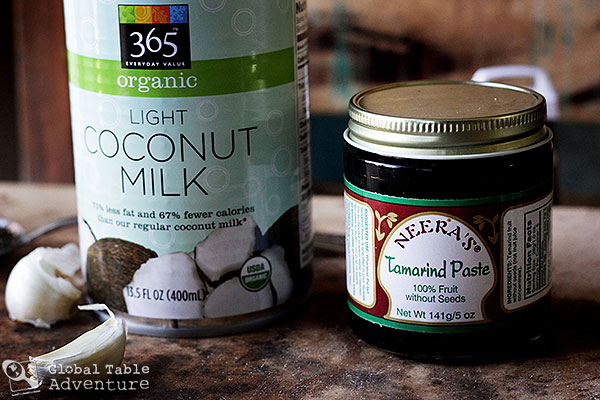 Season this sauce with salt and gently simmer for about 10 minutes to let the flavors mingle and the dried thyme soften. Then add on the fish (or whatever meat you prefer).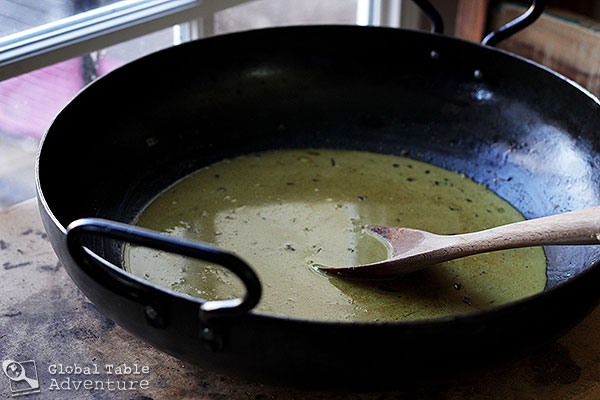 Shark, anyone?
Cover and cook gently until tender – cooking times will vary from just a few minutes to 20 or more, depending on the cut of fish you choose. Take comfort in this: fish flakes easily with a fork when done.
Meanwhile, grill, broil, or roast some peppers for garnish and a bit of heat. You can do this in a dry comal or skillet. Simply cook on each side until charred and softened.
Serve the curry with a hearty scoop of rice and plenty of the sunset sauce.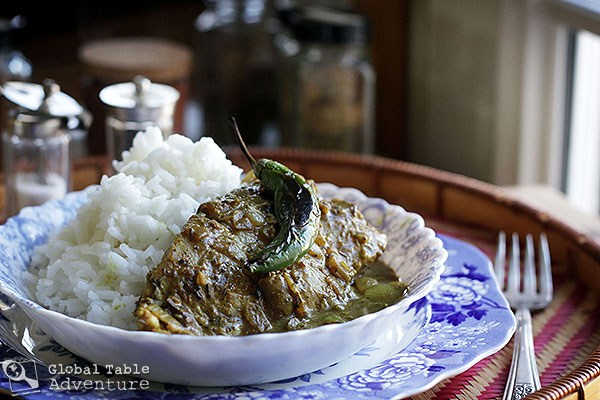 Enjoy overlooking a your very own curried sky.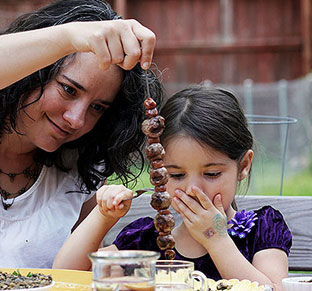 Hungry for more?
Be notified when National Geographic releases my memoir.
Simply fill in your details below.