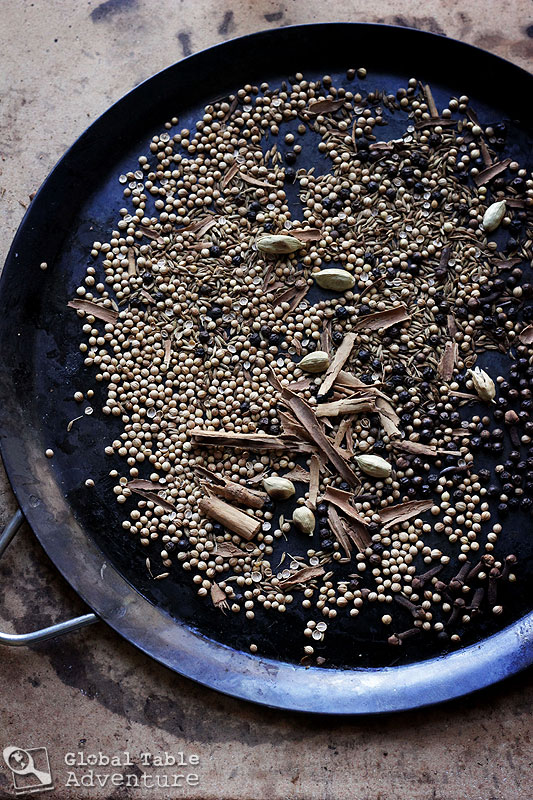 The spice drawer is the most sensual part of any kitchen. On the inside seemingly innocuous  dry, brittle seeds rattle around, each with the power to take our minds from continent to content, country to country. All we need is a little warmth to coax their magic out and something like a coffee grinder or mortar and pestle.
Today's daydream takes us the Seychelles where they enjoy this haunting spice blend called "massalé" (a variation on Indian garam masala)  in coconut fish curries. The heat is fairly mild, but can be quite hot if you add more chili powder.
As always, spice blends make great DIY gifts.
And, really, what better way is there to "heat up" Valentine's Day?
(Don't answer that)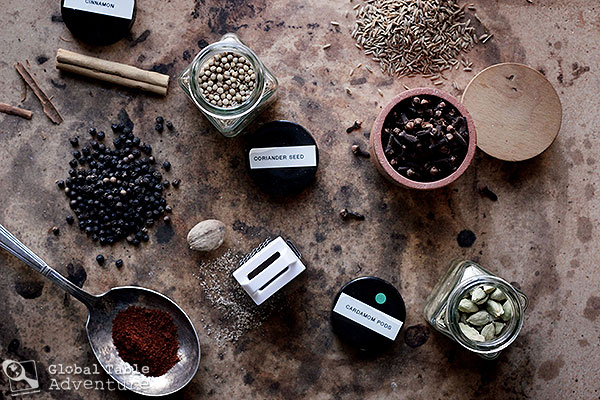 Makes about a 1/4 cup
3 Tbsp coriander seeds
1 Tbsp cumin seeds
1 Tbsp black peppercorns
8 cardamom pods
1 tsp whole cloves
1 small cinnamon stick, cracked into pieces
1 tsp chili powder, or more to taste
1 tsp freshly grated nutmeg
Method:
First, get in the mood by setting up kitchen in a sunswept beach.
Next, to make the spice mix, toast all the whole spices in a clean, dry skillet until fragrant and you catch sight of the first whisps of smoke… about a minute.
Keep the spices moving so that they do not burn.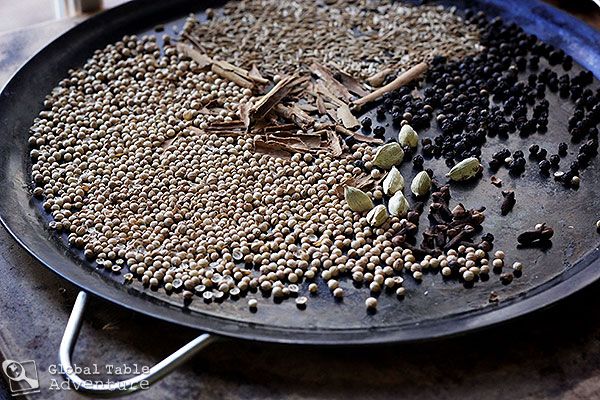 Use a coffee grinder or mortar and pestle to grind them up into a fine powder, then mix them with the chili powder and ground nutmeg.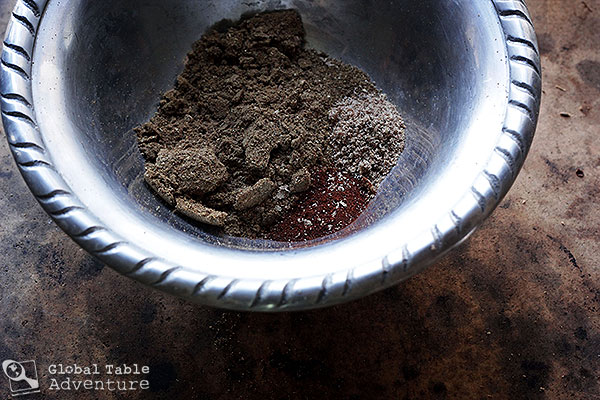 That's it, you're ready to go to the Seychelles!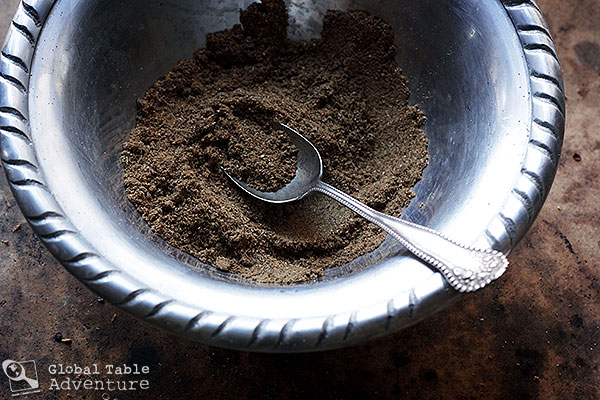 Enjoy in a traditional coconut fish curry.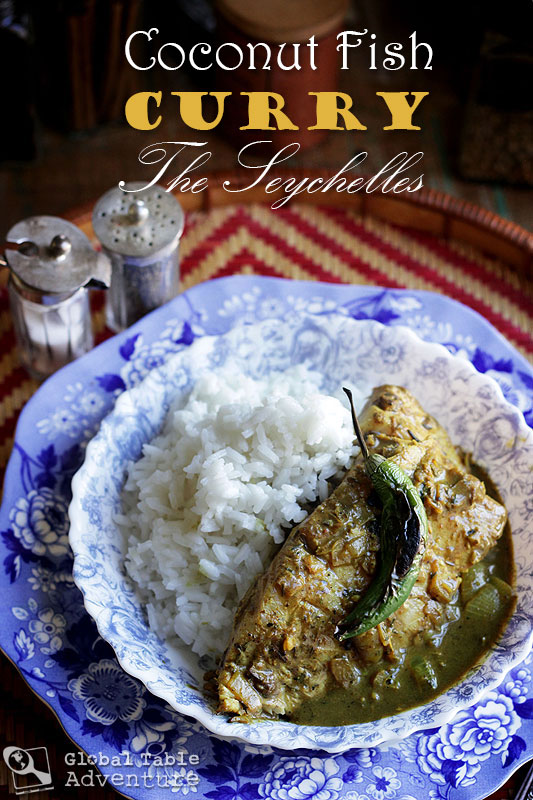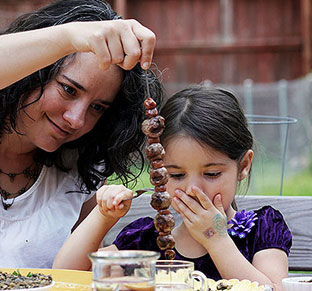 Hungry for more?
Be notified when National Geographic releases my memoir.
Simply fill in your details below.