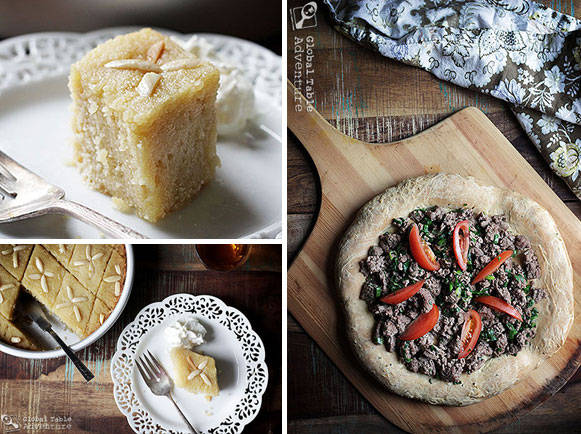 Saudi Arabia is all about love of family and strong relationships. That's why this week at the Global Table  is all about party food.  Not crazy, New Year's Eve party nibbles (been there, done that), but goodies that will pull family and friends together around the table (or, as the case may be, the floor mat). These bites make a festival out of even the most ordinary day (I know because we enjoyed their bright flavor in the No Man's land between Christmas and New Year's with my dear friend Becky and her mama).
So go on, invite some friends over and create an afternoon filled with animated, laughter-filled, buoyant spirits.
And when the fun is done, sit back and smile.
Saudi Lamb "Pizza" | Aysh abu Laham [Recipe]
A hearty round of fennel and black caraway infused flatbread, topped with lamb, green onion and a lemon garlic tahini sauce. Phew.  Sounds weird. Tastes amazing.
Sweet Semolina Cake with Lemon & Rosewater | Basboosa [Recipe]
A sweet, incredibly moist semolina cake perfumed with lemon and rosewater, topped with almonds. This is your afternoon teatime snack. And quick, no-one-is-looking breakfast bite.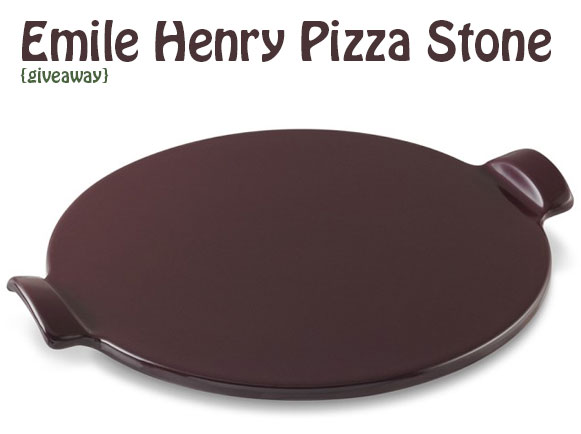 This week …. because it's a New Year and because every day is a good day for pizza … I'm giving away this gorgeous, Burgundian Clay Baking Stone by Emile Henry, found at Williams Sonoma.
In case you were wondering, that's pronounced Ehmeeeel Ohnreee.
Because it's French.
This seriously sexy baking stone features curved handles, a smooth glaze, and your choice of colors: Black, Fig, Olive, and Red.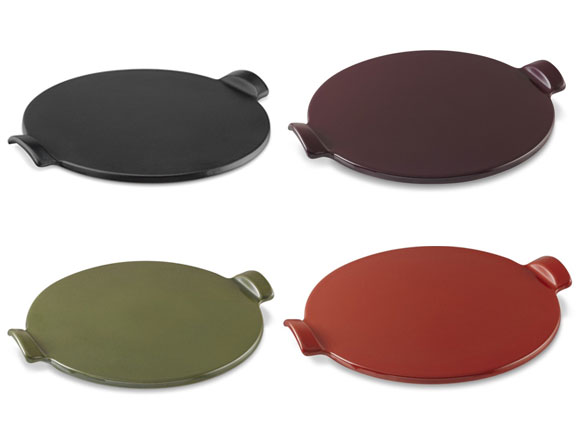 This beauty can go straight to the table. You can even slice your pizza right on it.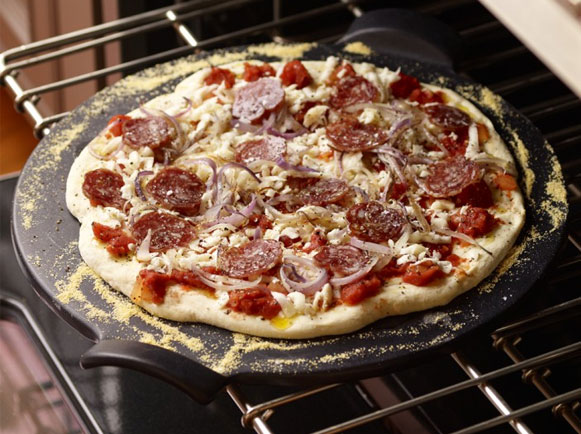 This is serious. Classy.
And I want it to be yours.
UPDATE, Weekly Giveaway Winner:
Congratulations to Sharisse… she says she "plans on traveling to Easter Island this year – or Provence…can anyone help me decide?"
I say Provence, by way of Easter Island…!
Enjoy your pizza stone, Sharisse! Please contact me by  January 14, 2013 to claim your prize.
[dropshadowbox align="center" effect="lifted-both" width="350px" height="" background_color="#f1f1f1″ border_width="1″ border_color="#dddddd" ]How to Enter:
1. Leave a comment in this post as to what your New Year's resolutions are. Not a resolution maker? You can just share what color baking stone you'd like.
2. For extra entries, share the contest on Facebook, Pinterest, and Twitter (#GlobalGiveaway). [/dropshadowbox]
Winner will be chosen at random and announced on January 7, 2013. Prize must be claimed by January 14, 2013.