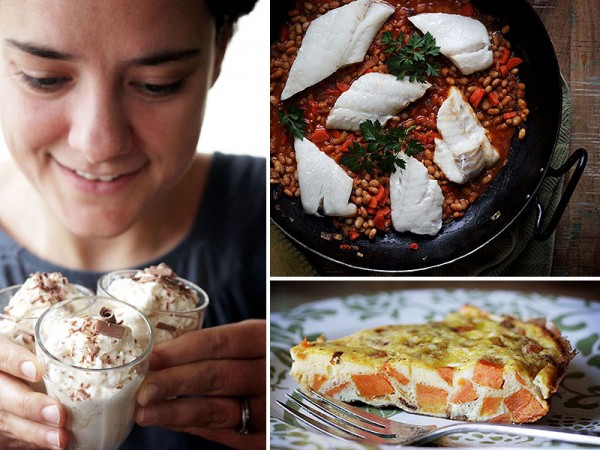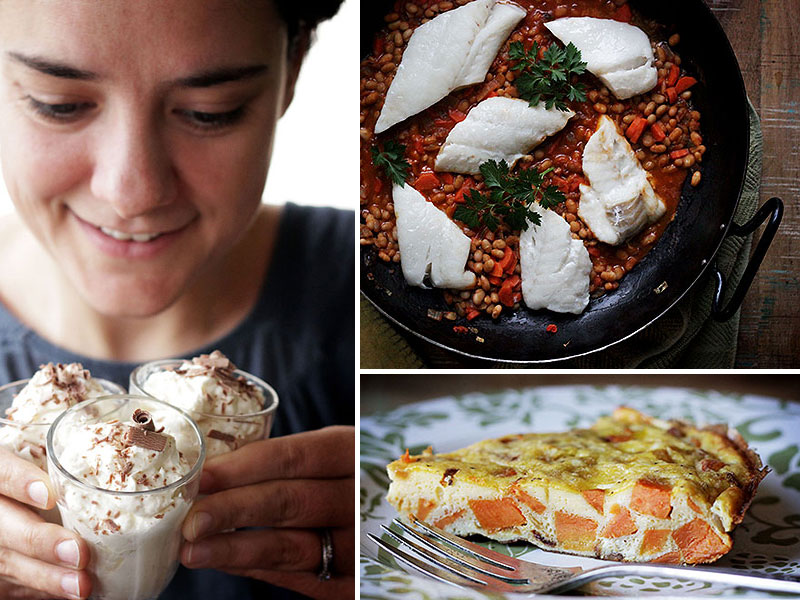 Ava's never been a big fan of bananas, but when I told her we were eating mousse for dessert this week, she giggled. Loud. Like a startled bird. The holidays are in full swing; her three year-old brain clearly imagined something like this…
Thankfully, moose is not an option in São Tomé and Príncipe, but mousse is. And so, without further ado, I'd like to share our menu. Each item has been selected with the holiday crazies in mind: they require few ingredients and come together in a flash. The inspiration remains firmly Santomean, as locals prefer to eat simply.  The sweet potato frittata is my new go-to, the Feijoada will warm your bones, and the mousse? Well… it's mousse. That's all anyone really needs, besides love.
Unless you also need a moose. With antlers.
All recipes and meal review will be posted throughout the week.
Sweet Potato Frittata [Recipe]
Need a great brunch idea for the holidays? This healthy & hearty frittata (yes, that's possible) only has four ingredients and comes together in a snap. The best part? You serve it in the pan. Easy. Jammies time!
Weeknight Cod Fish Feijoada [Recipe]
This popular Santomean dish is much simpler to toss together than her Portuguese counterpart, hence the "weeknight" reference. White beans, carrots, onion, and tomato puree cook until thick. In the last fifteen minutes, thick Cod fillets steam directly on top. The signature West African element? Red palm oil.
Easy Banana Mousse with Chocolate Curls [Recipe]
Just three ingredients turn bananas into this special Santomean dessert. Even better? You can make it in less than fifteen minutes.
 Weekly Giveaway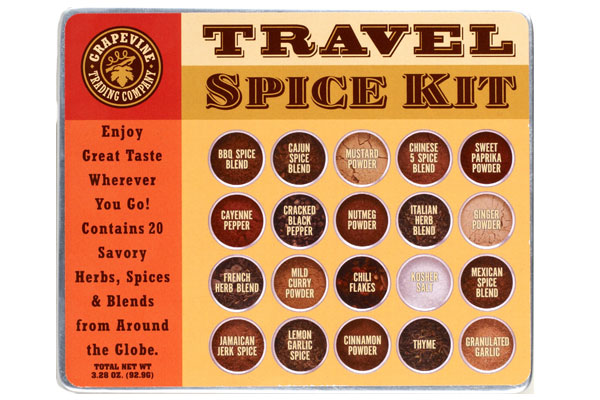 This week we're inviting you to cast your vote on the best Global Gingerbread Houses from this year's contest and you'll be entered to win a World Spice Kit for the Traveler.
So cool!
This prize is a great gift for the gourmet on the go. I've wanted one for a long, long time. I'd take it with me when going on vacation because we like to cook wherever we are (we especially love to grill).  I also think it'd make a nice "just in case" item to put in our picnic backpack for more frequent use. I can see myself putting the curry powder on my potoatoes, while my husband would be all about the cayenne. Ava would surely use the Mexican spice blend.
UPDATE: Winner:
Congratulations to Rike! You won the spice set… thanks for voting on your favorite Gingerbread House! Email me by December 31, 2012 to claim your prize!
They are all so nice, it is hard to choose! I will go with the Buckingham Palace, since that looked like the most difficult to build. I will try to tweet about it, if I can figure out how to do it!
Yeay – I did it – tweeted about it!
[dropshadowbox align="center" effect="lifted-both" width="350px" height="" background_color="#f1f1f1″ border_width="1″ border_color="#dddddd" ]How to Enter:
1. Check out the Global Gingerbread Gallery
2. While you're there, give out some stars
3. Come back & tell us what you think of the houses in the comments below
4. Share the contest on Facebook, Twitter, and Pinterest[/dropshadowbox]
 Good luck and have fun!