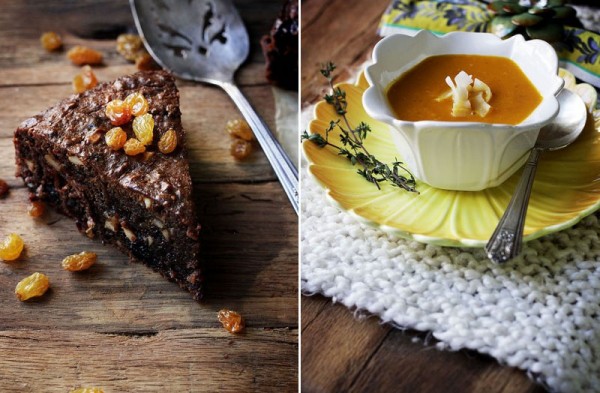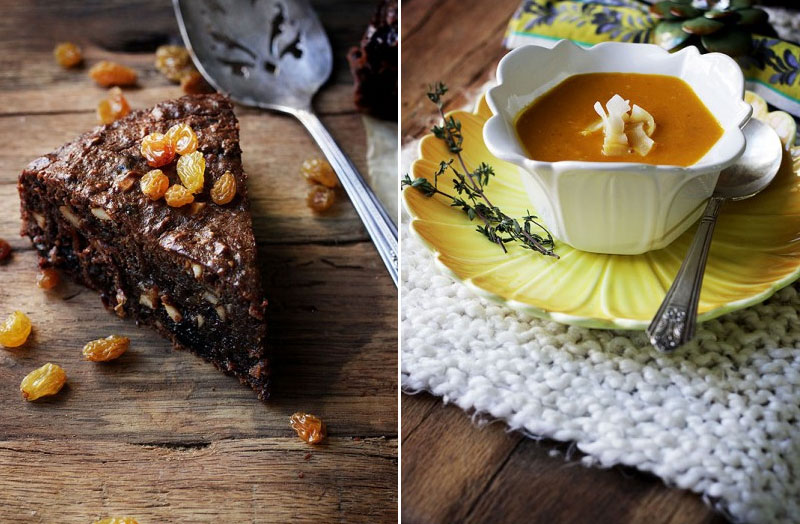 We've hit Saint Vincent and the Grenadines on our Adventure to eat the world. Consider this my way to sneak the holidays to you, Caribbean-style. This menu is for those days when you wish you still felt like pumpkin pie, but you've eaten three pies too many….and coconut pumpkin soup seems like the only logical answer.
It's for when you are ready to dive into a traditional boozy cake, but without the scary pieces of giant neon fruit that you find in the preboxed variety.
In sum, this is the holidays on cruise control, island-style.
P.S. Make the cake for friends. This is not your grandma's fruit cake. Unless you're grandma is from the islands. In which case, never mind.
Caribbean Pumpkin & Coconut Cream Bisque [Recipe]
Pumpkin and coconut milk combine forces with ginger, onion, and garlic with this mainstay of Caribbean cooking. Do you have an urge for heat? Add a scotch bonnet pepper.  P.S. You can make this soup in less than 30 minutes, most of which you're leaning against the counter sipping wine. Or rum. 
Caribbean Black Cake [Recipe]
A dense, rich, boozy cake made with dried cherries, golden and dark raisins, almonds, prunes, and every bit of cheer you have.
All recipes and meal review will be posted throughout the week.
THE GIVEAWAY: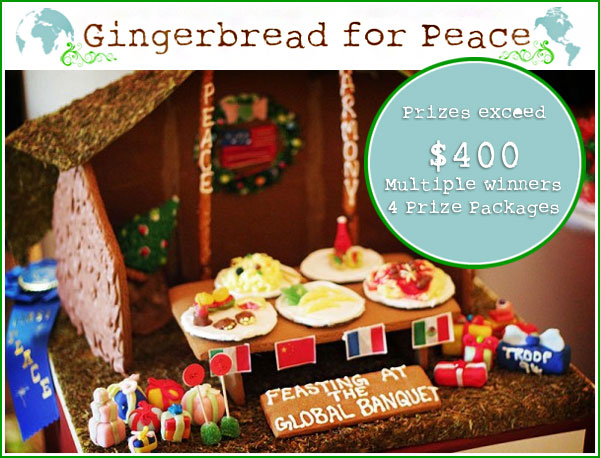 This week is a little different because I'm inviting you, my friend, to enter our annual Global Gingerbead Contest.
The grand prize is a mega $300 shopping spree ($150 at Whole Foods thanks to our friends at Saffron Road and $150 at World Market), then there's a beautiful Tagine from Williams Sonoma, a one-year subscription to AFAR Magazine (thanks to their generosity) and even more prizes if you happen to be from Tulsa.
Oh, and don't forget about the good feeling you'll get simply by creating one of these with your family and encouraging our message of peace and global understanding.
P.S. There are a handful of entries already – go check them out and be sure to show the little ones in your lives. If they're anything like Ava, they'll get a kick out of them.