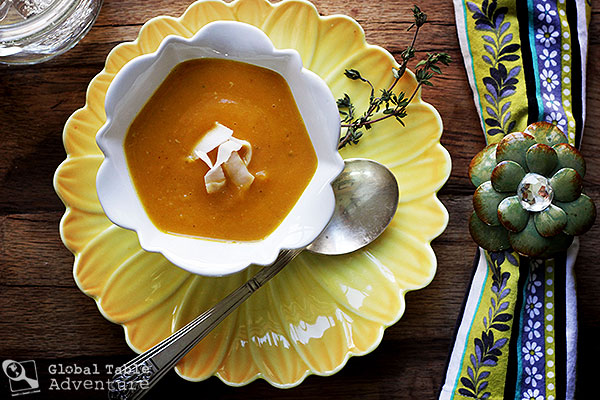 I know three things for sure: this Caribbean soup cannot wipe out old college debt, or go gift shopping for us… or even stop that dog from barking a few houses over (unless that particular dog likes soup?). That being said, I have personal proof that this soup can help you bring love into the kitchen and give your family just a little escape from the ordinary.As you whip it up, the house will fill with the scent of pumpkin, ginger and coconut cream – that's when it'll start. Your family will come wandering in to see what you're doing. The neighbors will come knocking.  Soon the house will fill with spirited chatter and spoons clinking against bowls. This taste of the islands is the best thing after a week of pumpkin pie and turkey leftovers (but not to0 big of a leap – it's still pumpkin season after all!).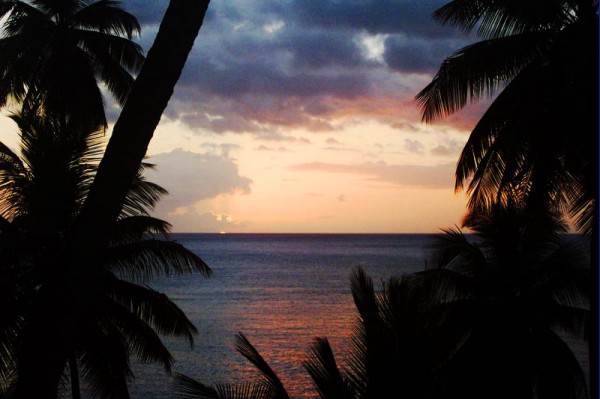 In Saint Vincent and the Grenadines (as well as all over the Caribbean), they enjoy this soup, often with some really spicy scotch bonnet peppers, ginger, and garlic laced throughout (although I left mine mild). Traditionally, the soup would be made with a calabaza "pumpkin," which has green skin and an orange interior. No matter what gourd you use, the soup still just takes 30 minutes or less.
"Put the pumpkin in the coconut and slurp them both up." That's how the song goes, right?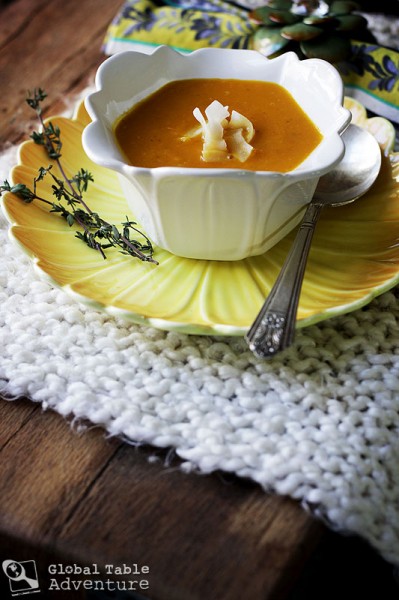 Serves 6
Ingredients:
2 15 oz cans pureed pumpkin (about 3.5 cups)
1 quart chicken broth (or veggie for vegans)
1 can light coconut milk
1 small onion, roughly chopped
2 cloves garlic
1 1/2-2 tsp fresh grated ginger
2 bay leaves
3 sprigs fresh thyme, leaves removed and added to pot
salt & pepper
Method:
Ok, friends… let's pour a little liquid sunshine in our soup bowls.
It's easier than smiling at a baby: just add all ingredients to a medium pot.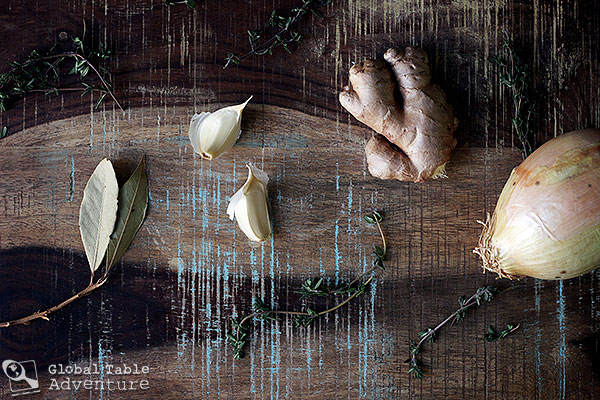 Simmer gently until the house smells like autumn madness. The kind that threatens to make your day the best ever.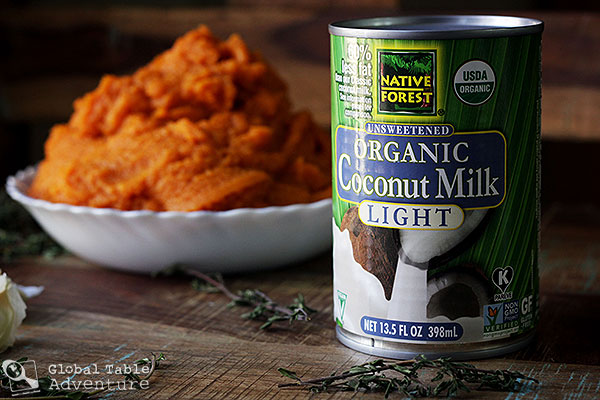 The kind that makes visions of Saint Vincent and the Grenadines appear…
When the ingredients have cooked for about 20 minutes, remove the bay leaves and give everything a buzz-whir with an immersion blender or in a regular blender.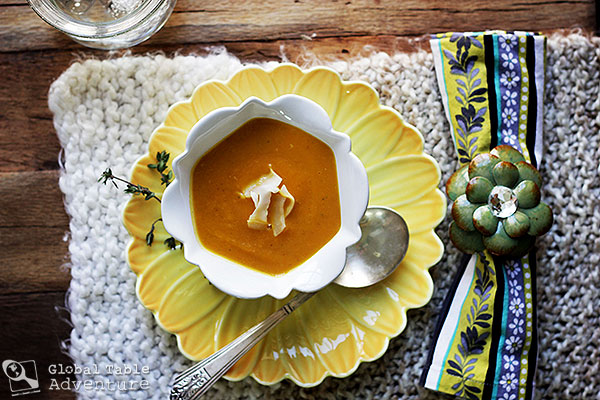 Enjoy this savory soup on a cold's winters day (and save the gift shopping for another time).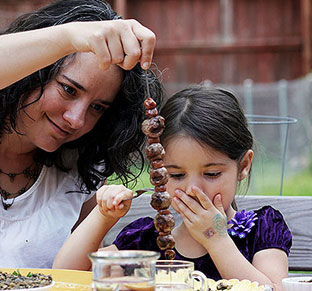 Hungry for more?
Be notified when National Geographic releases my memoir.
Simply fill in your details below.