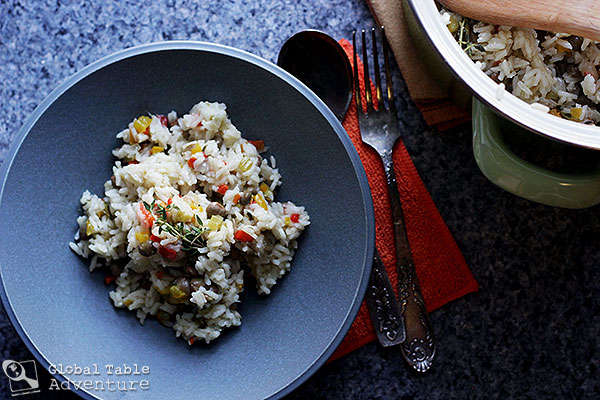 There's a tall, skinny window, in a full-of-love kitchen in Brooklyn, where one can set a giant pot of rice to cool. Under the icy winter sun, steam rolls up and fogs the panes. With a swipe of the hand you can peer out at the city below, but the glass now clings to a dream of sauteed peppers, onion, garlic, celery, and thyme.  This special place is my friend Marina's kitchen, where I cooked our Global Table this past week while I was in NYC.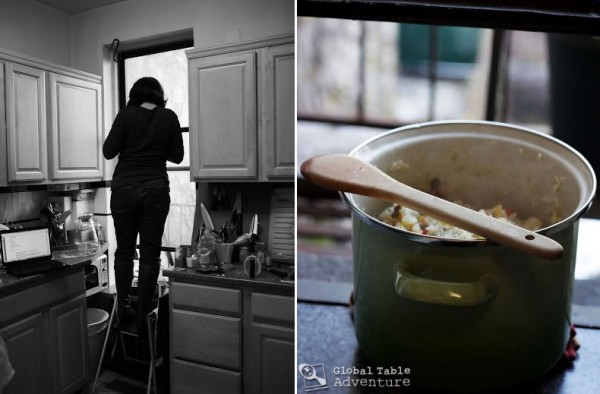 There's nothing to this recipe. And yet it is everything. And this is why it's a staple all over the Caribbean.
The version I made is vegan, although a few slices of diced, fried bacon or a ham hock would be grand – and traditional – in this as well (just fry them up before you add the veggies).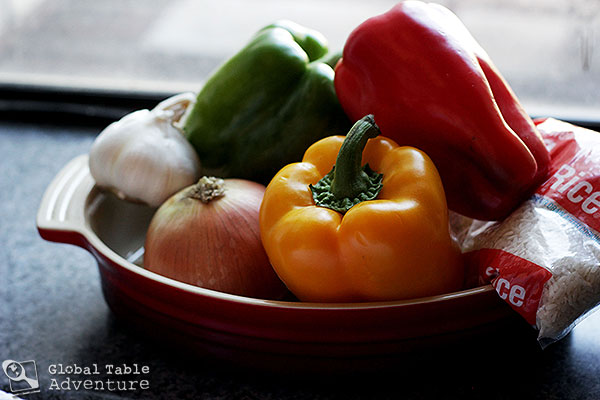 The key to this dish are the Pigeon Peas, although you can substitute black-eyed peas if you can't find any. In a delightful twist of fate, I found pigeon peas easily (we stayed most of the time with our cousin Kelly who informed us that her entire neighborhood is Caribbean – what!). If you aren't sure where seek Pigeon Peas out where you live, try the Latin section of your grocery store or a Latin market.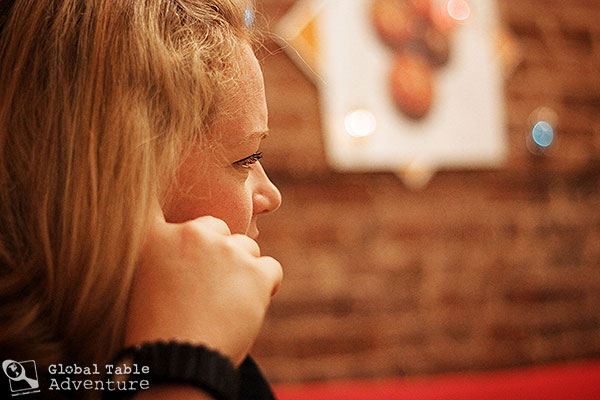 Like the amazing Rum Glazed Coconut Bread Pudding, this recipe was inspired by wonderful Jennifer, who took a cooking class in Saint Kitts & Nevis and was kind enough to share what she learned. Thanks Jennifer!
Serves 6-8
Ingredients:
3 bell peppers, any color
1 large onion
5 cloves garlic
1 large stalk celery
vegetabe oil
1 15 oz can pigeon peas
3 cups rice
6 cups water or broth
a few sprigs thyme, optional
salt (plenty for flavor) and pepper
Method:
Find a cozy spot of your own to make this comforting Caribbean dish. Perhaps along the coast…
Then chop up your peppers, onion, garlic, and celery. Cook them in oil until softened and beginning to brown and your home smells like "good."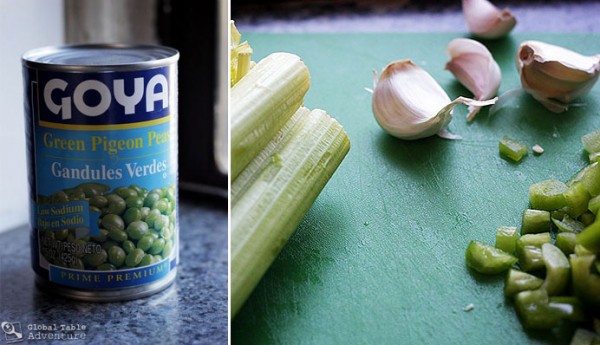 I could eat this straight from the pot.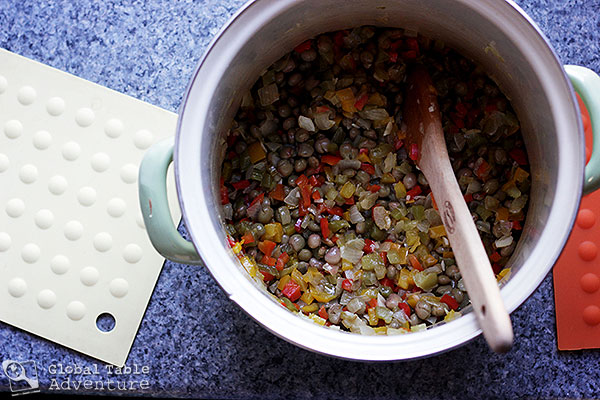 Restraint is the name of the game. Add on the pigeon peas, rice, broth, thyme, and seasoning. Cover and simmer gently for 15 minutes. Pick out the thyme before serving or let your guests do it themselves.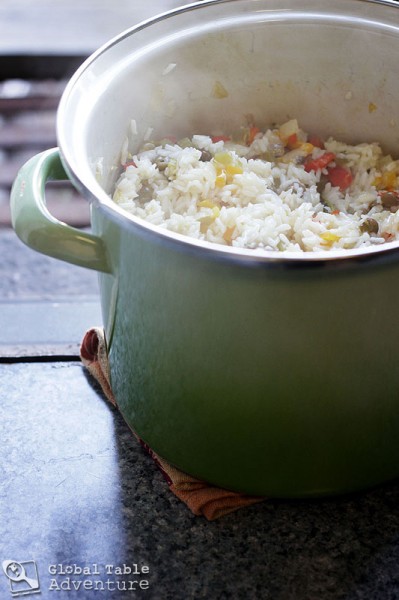 Here's the deal – this is a large pot of rice, so we have to treat it differently than a small batch so it doesn't overcook. Let sit one minute uncovered, then place the rice onto a large serving platter. Fluff and toss to get everything distributed evenly, and fan to help the rice cool down quickly. If you serve it immediately, this shouldn't be much of an issue.
If you make a smaller batch simply extend the cooking time to 16 minutes, let rest five minutes and fluff.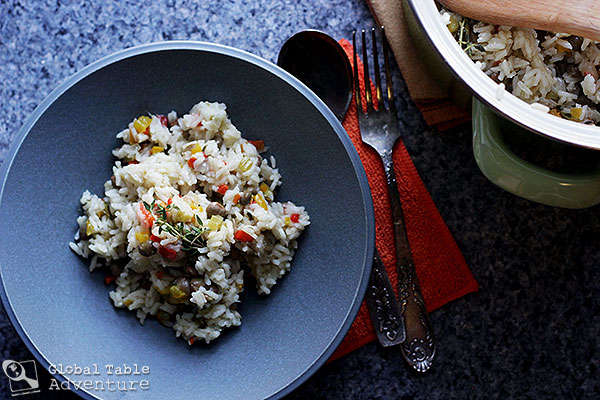 Serve with a few extra sprigs of thyme and enjoy with a Caribbean-sized smile!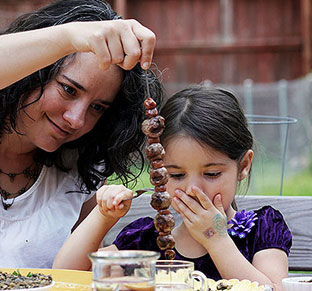 Hungry for more?
Be notified when National Geographic releases my memoir.
Simply fill in your details below.