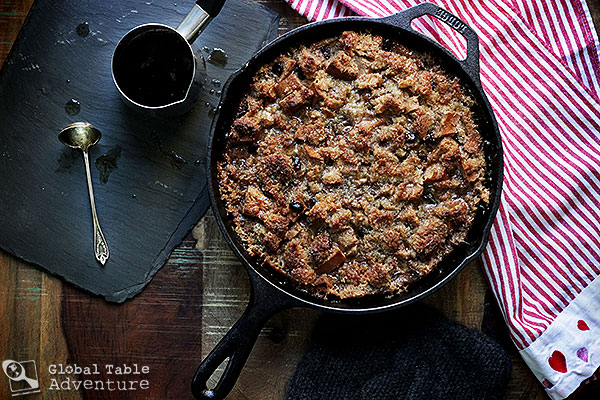 It's a fact of life: when the wind howls, children everywhere refuse to wear their coats. They arch their little backs, squeal-whine and assert "I don't need a coat, mama." In this situation, we have two choices. We can hunker down and try (struggle) to put their coat on, until one or both of us are crying.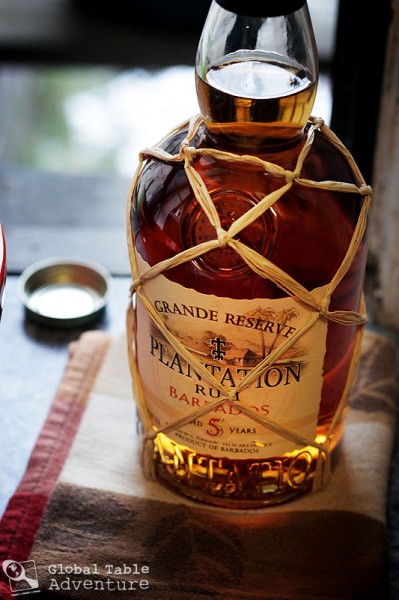 Or.
(Or is that beautiful word that keeps life bearable and tantrums at a minimum.)
Or… we can stand outside with them, coatless in the wind, just for a moment. We can feel that autumn chill tickle our souls, laugh at how the air nips our noses, and then – only then – rush inside to put on that silly coat after all.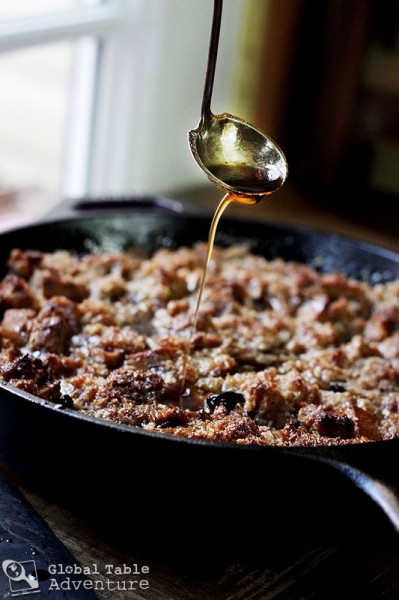 Or… we can forget about the coat altogether and cozy up to a piping hot bowl of coconut bread pudding, drizzled all over with a giddy amount of buttered brown sugar & rum glaze, then smile with rosy cheeks by the window.
It's a no brainer, really. We chose the last option, while enjoying ourselves immensely at my dear friend Marina's home in Brooklyn.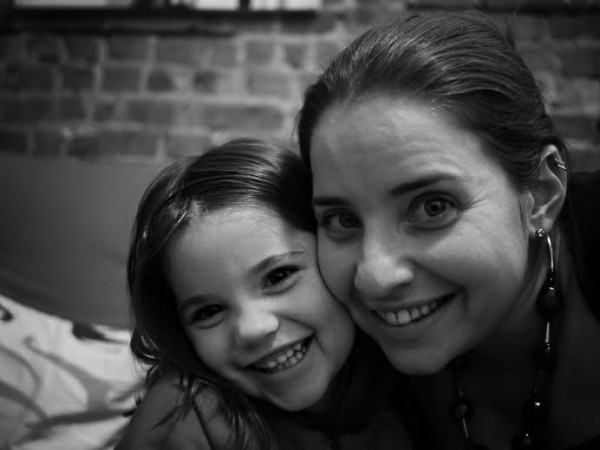 Coconut Bread Pudding is a crazy popular Caribbean dessert … it's like a cozy sweater for the belly. I found a version of this recipe from a lady, Jennifer, who took a cooking class in Saint Kitts & Nevis. When I saw the rum, brown sugar, butter, and coconut,… oh man, I knew I wouldn't quit until this treat was in my tummy. It whips together in just a few minutes (Bonus party talk? All the ingredients can be waiting in your pantry for those friends that just "pop over" during the holidays). While traditional recipes use white bread, I found whole wheat gave the bread pudding a little oomph in the face of the mad, wonderful richness.
P.S. I'm sticky in my smile, even as I type this.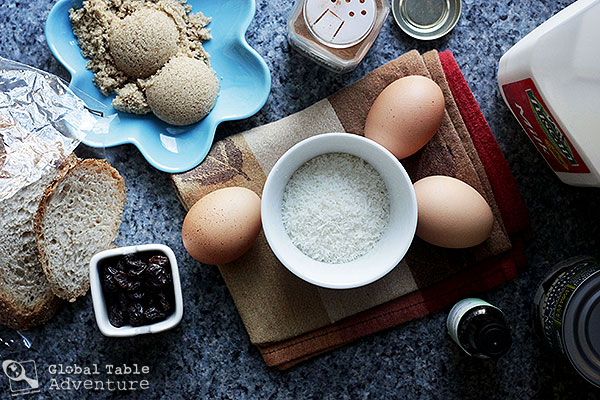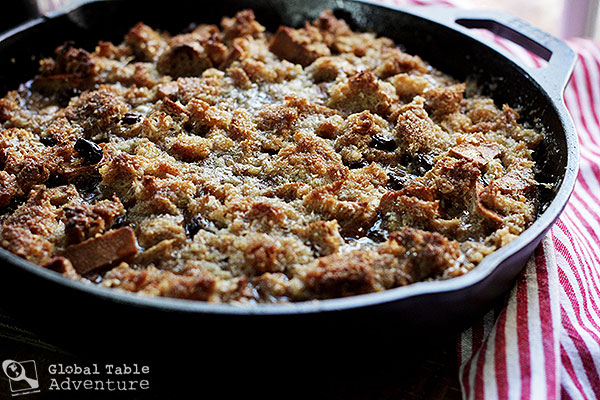 Ingredients:
5 slices wheat bread, cubed (about 6 loosely packed cups)
1 1/2 cups light coconut milk (almost 1, 15 oz can)
1/2 cup light brown sugar
3 eggs
1 Tbsp vanilla extract
1 1/2 tsp cinnamon
1/2 cup raisins
Topping:
1/4 cup light brown sugar
1/4 cup butter, room temperature
1/2 cup grated coconut
Rum sauce:
1/2 cup light brown sugar
1/4 cup melted butter
2 tbsp vanilla extract
1/4 cup gold or dark rum
Method:
Welcome to absolute warmth, no matter hold cold your nose is (or where you left your coat).
Preheat the over to 375F and butter a medium/small casserole (I used a 10 1/2 inch round cast iron pan, although a 8×8 baking dish should work well, too).
Start by whisking together the light coconut milk, light brown sugar, eggs, vanilla extract, and cinnamon. This is the makings of love in a bowl!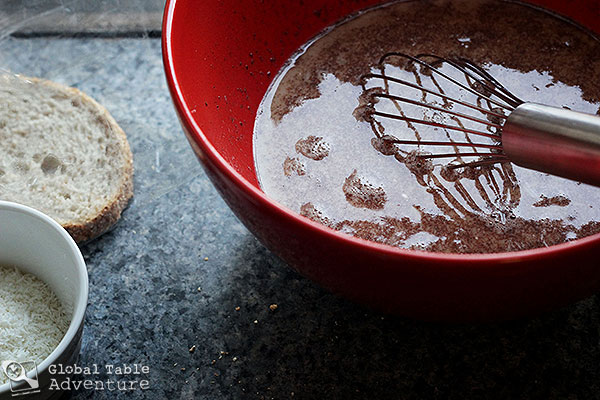 Add in the cubed bread and raisins, sneaking a nibble or two as you go.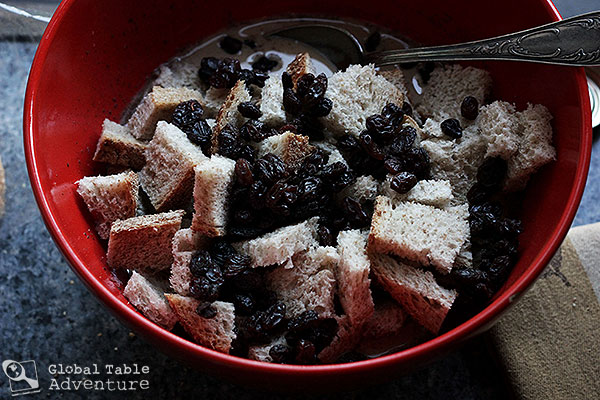 Let the bread soak up the coconut milk mixture for about 10 minutes. You know what to sip on while you wait…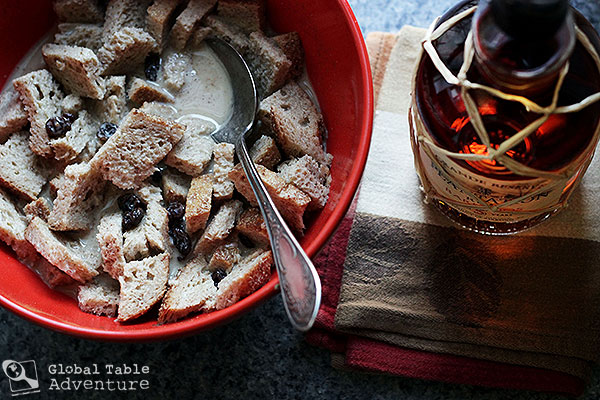 Then, add the mixture to the buttered casserole. Smash together the butter, brown sugar, and coconut shreds.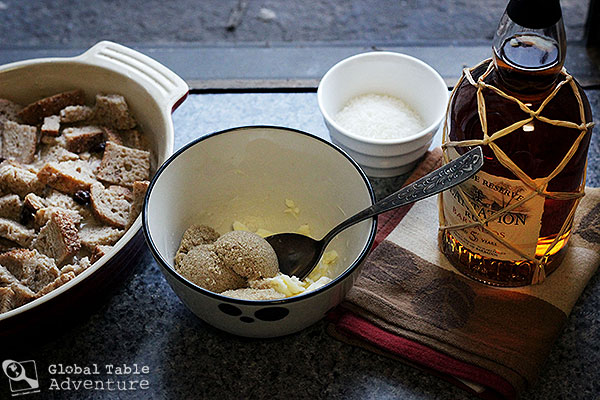 Add bits of the buttery sugary goodness on top. It'll look like way too much, but trust me on this one. Go. For. It.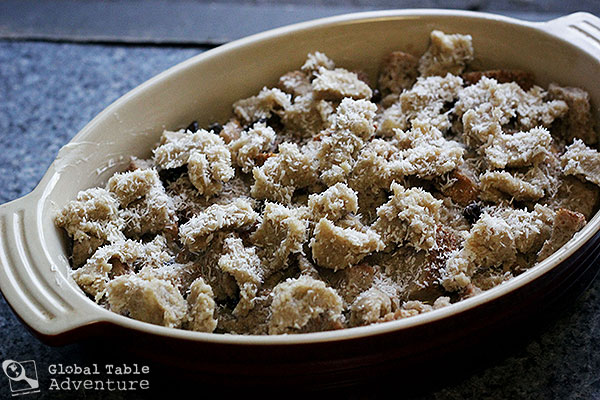 Bake the casserole at 375F for 35-40 minutes, or until bubbling, browned, and an inserted knife comes out clean.
While you wait, make the rum sauce by heating all ingredients in a small pot and simmer gently until the sugar dissolves completely and the sauce thickens a little, about 5-10 minutes. If you have any time to spare, take a walk with the chickens.
Come home to this…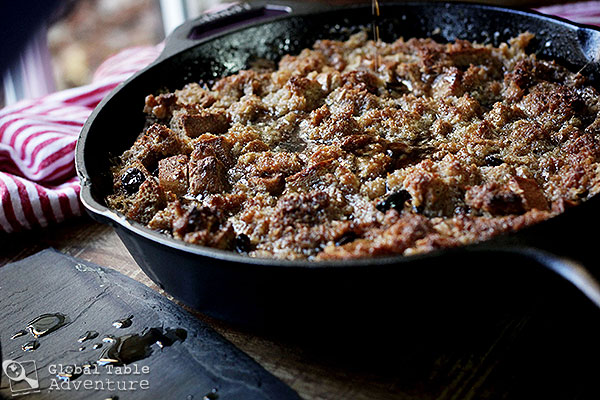 And this…
Psst… be sure to drizzle it all over with that crazy good brown sugar – butter – rum glaze.
Want a bite?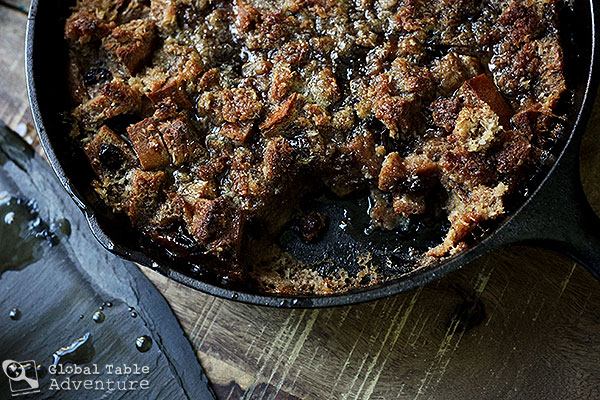 Oh my, oh my, oh my.
That is all.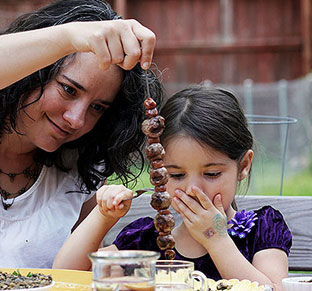 Hungry for more?
Be notified when National Geographic releases my memoir.
Simply fill in your details below.