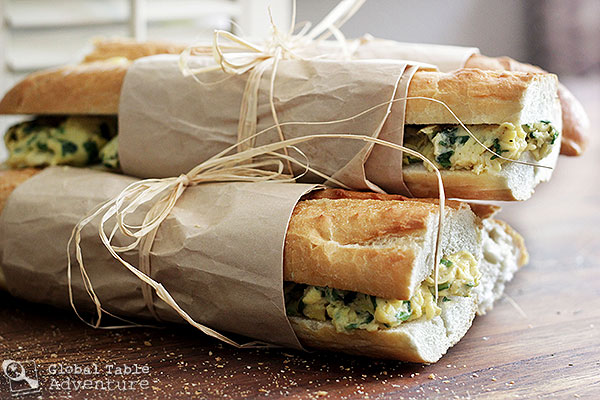 If you're going to serve an egg sandwich, you best do it up right. Layer hot, scrambled eggs in a crusty, toasty baguette and wrap 'em up. Make sure there's something green in there to keep you strong and healthy. Tie it with a bow. Simply put: turn breakfast into a present for your belly.
I learned this trick from Niger.
When I dug around for traditional recipes I kept stumbling upon the same thing: eggs sandwiches sold by street vendors.
Simple. Comforting. Filling.
This is the kind of thing people crave once they leave Niger – a fond memory in the making. Most people say they come wrapped in old newspapers, but any old paper does the trick. Turns out wrapping up a sandwich is by far the best thing you can do to help keep your eggs from running away. Particularly if you're 3 years old.
Just ask Ava.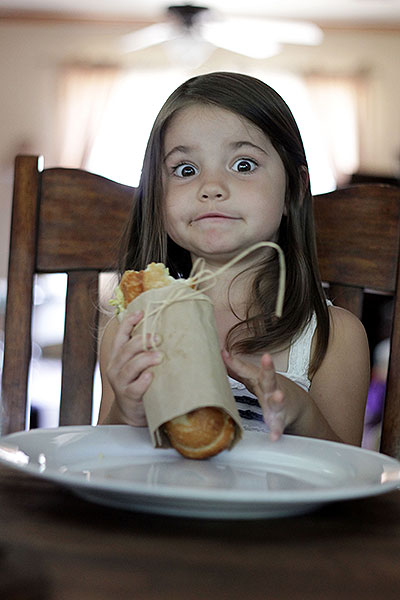 Seriously. This could have been bad.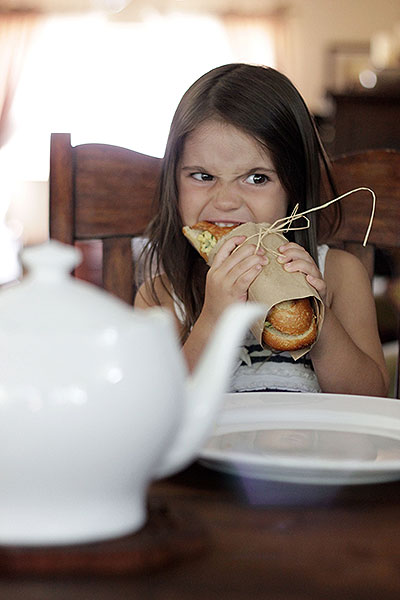 While I used spinach and a little green onion in our sandwich, the fine folks of Niger often add a leafy vegetable called Malahiya – indigenous throughout the region (and as far east as Japan). The plant goes by many, many names including Corchorus, Mulukhiyah and mallow-leaves.
Malahiya grows easily and abundantly, and so it is a natural meal booster in Niger (and as an added bonus the fibers can be used to make jute). If you would like to learn more about Malahiya, I recommend checking out this interesting post from Esther Garvi. Apparently when cooked Malahiya gets a bit slimy, as one commenter notes:
How about a suitably slimy marahiya omelette, French baguette, and a cup of strong coffee? A breakfast sure to make Ramadan a breeze. Just the notion of it…hmm…makes my day. – Jerome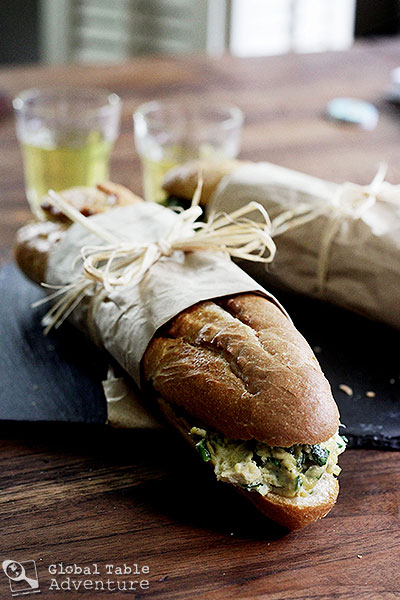 Makes enough eggs to fill one standard baguette, which can be comfortably cut into 4 portions.
Ingredients:
1 baguette
6 eggs
1 cup very loosely packed baby spinach (about a handful), chopped
1 heaping Tbsp chopped green onion
1/8 tsp paprika or, for heat, cayenne
salt & pepper
butter or oil, for cooking
Method:
Let's meet at the dunes of Niger. What a dreamy spot to make our toasty, toasty sandwiches.
Put on a little music from Niger to get in the mood..  (P.S. I tried and cannot do what those ladies are doing. Amazing.)
Now, let's get started. Gather your happy eggs; they are the star of this show (gotta love eggs that come with "news").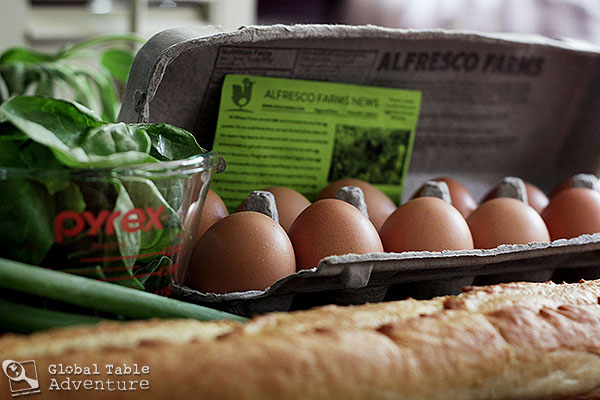 Whisk them together with chopped baby spinach, green onion, salt, and pepper. Don't forget to sprinkle on the paprika (or cayenne if you're feeling feisty).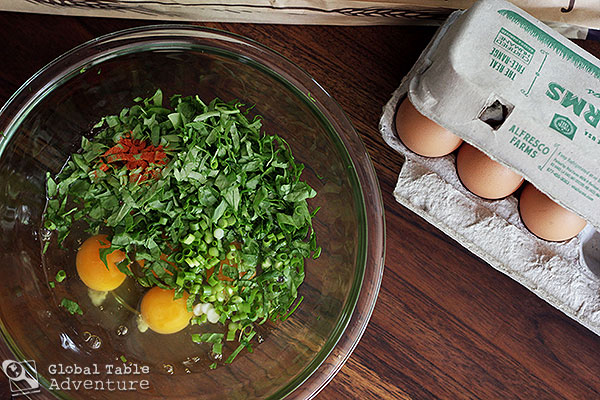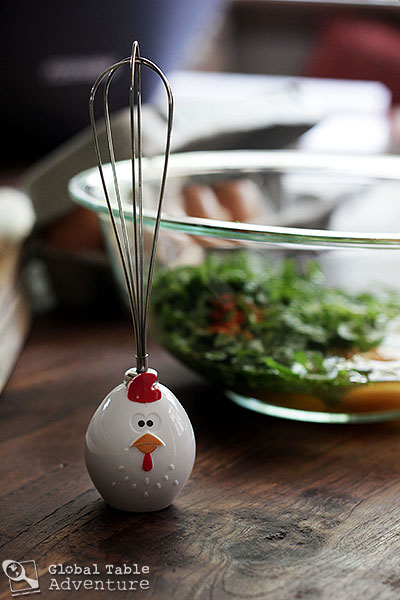 Split the baguette and cut into desired sandwich lengths. Toast under a broiler until golden brown and perfectly crunchy. Meanwhile, scramble the eggs.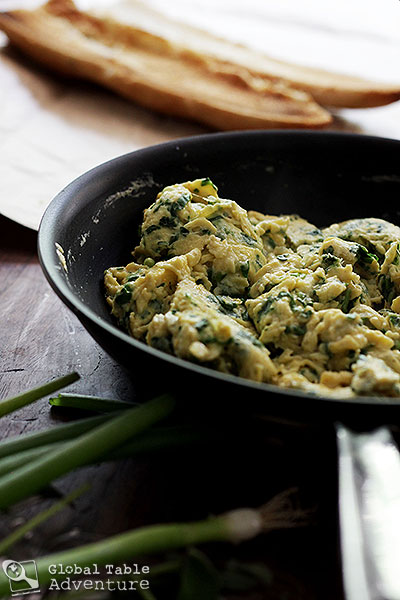 Load up the eggs inside the bread and wrap with parchment paper or newspaper.
Sneak a bite if you'd like. I won't tell.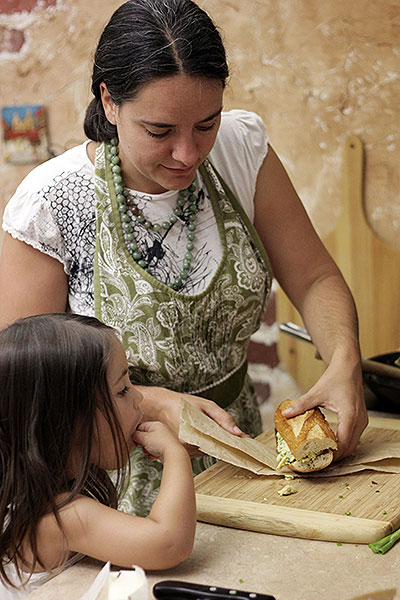 Tie it up tight.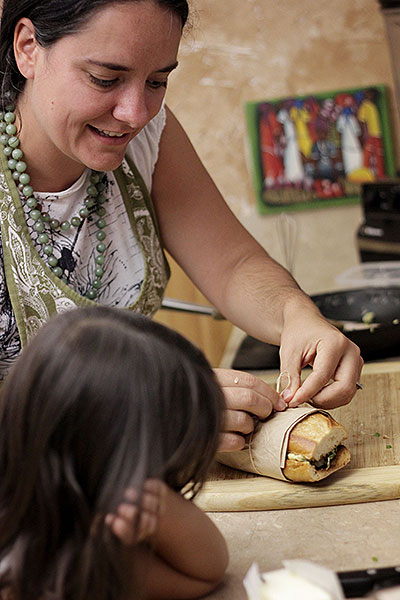 Smile.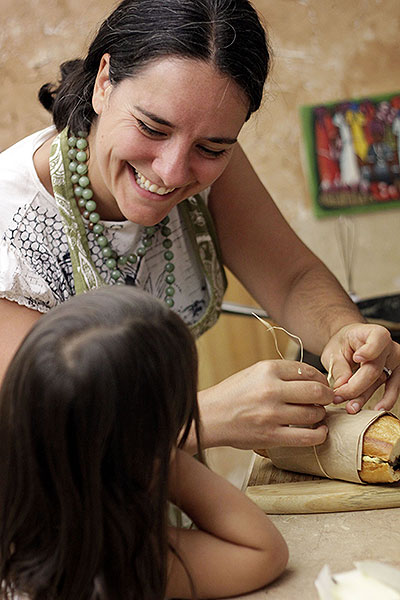 There you have it. Perfect for a picnic at the park.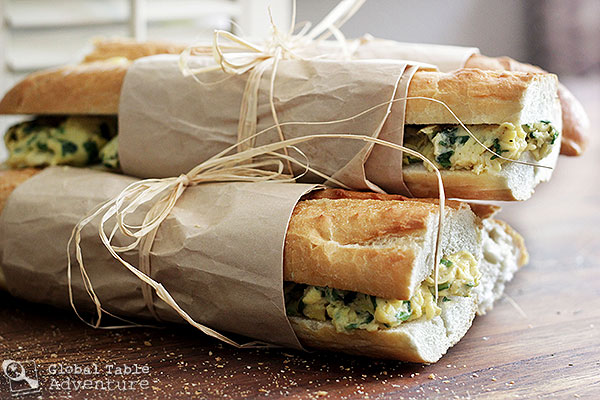 Or at the dining table. You know… if it's 106F out. Again.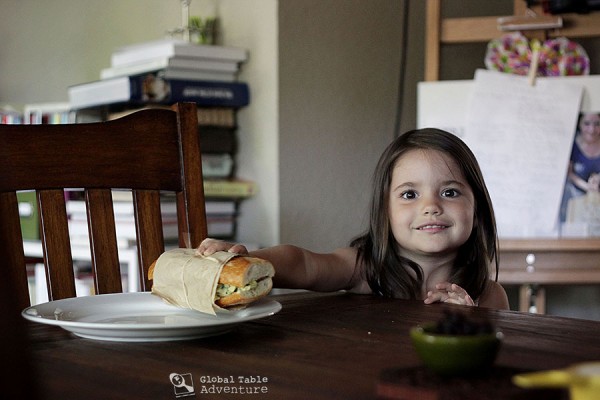 Serve with a cup of Sage n' Green Tea (stay tuned for that recipe!)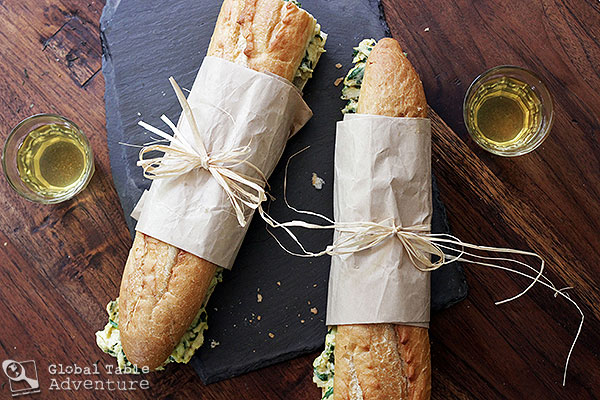 Enjoy yourself.
The eating is the adventure.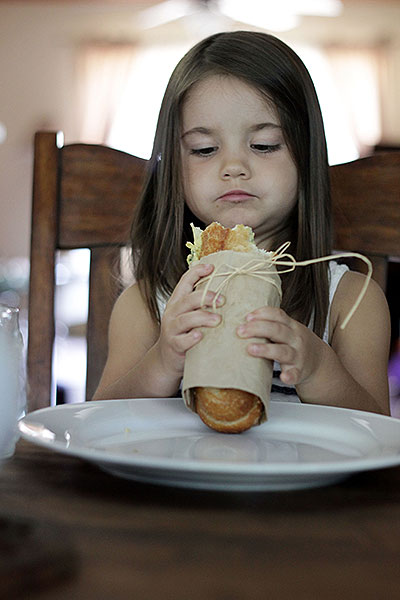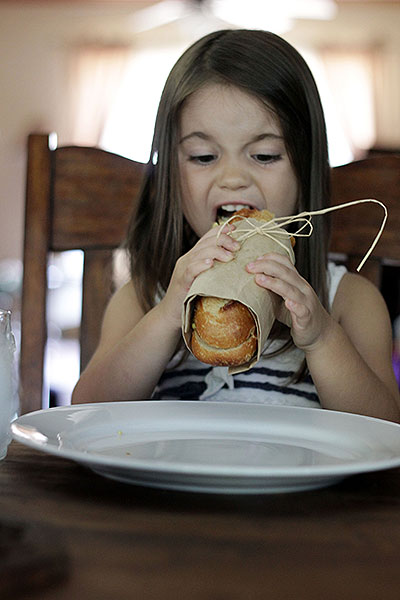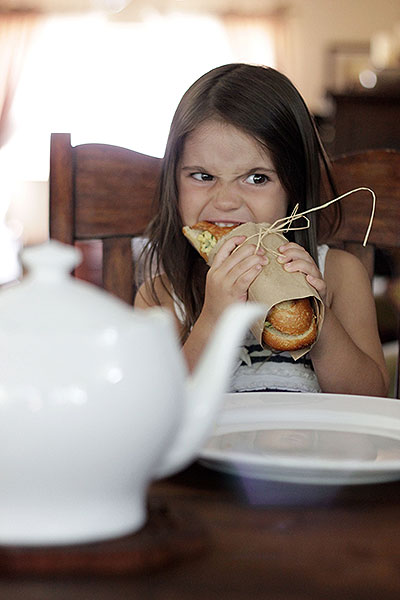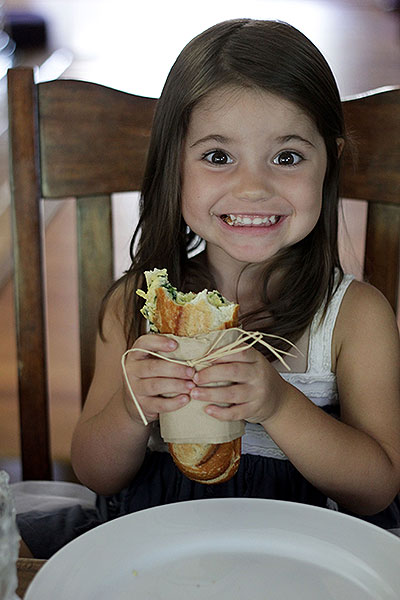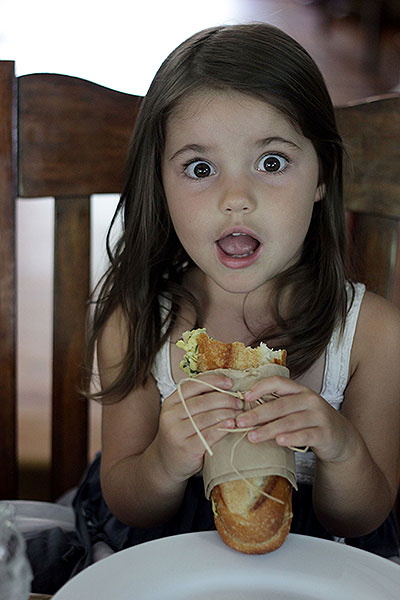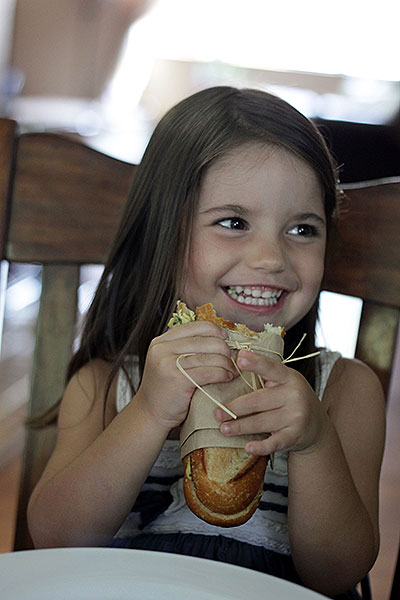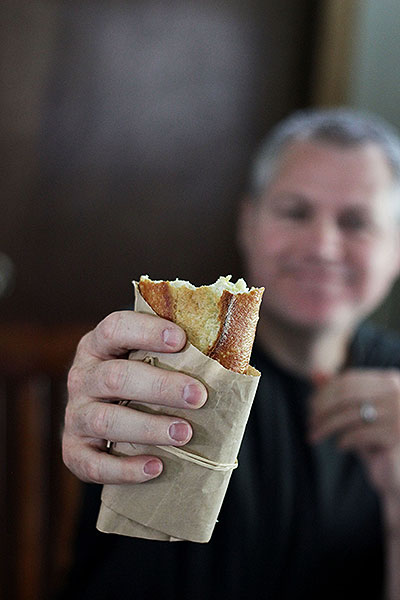 Who is this man? Seriously. I told him to show me his sandwich and "act natural."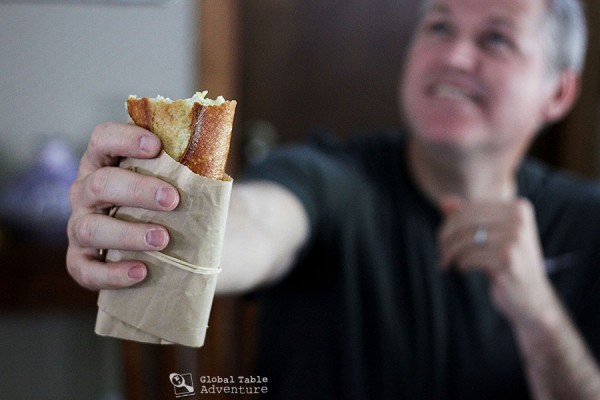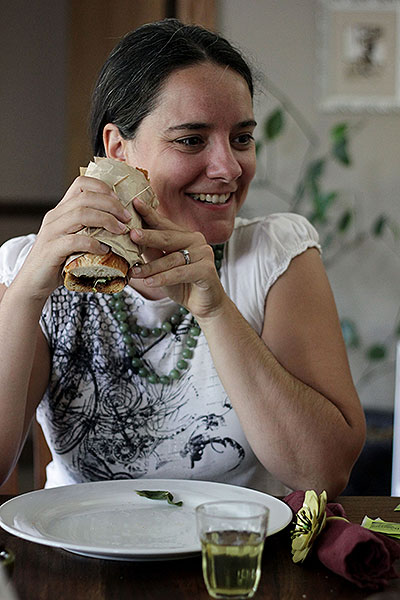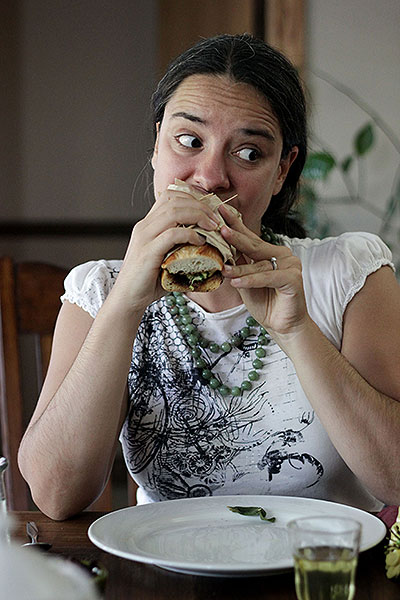 Happy, happy, happy.
Enjoy, with love from Niger.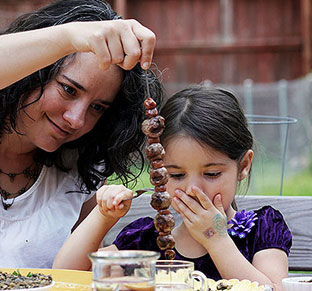 Hungry for more?
Be notified when National Geographic releases my memoir.
Simply fill in your details below.