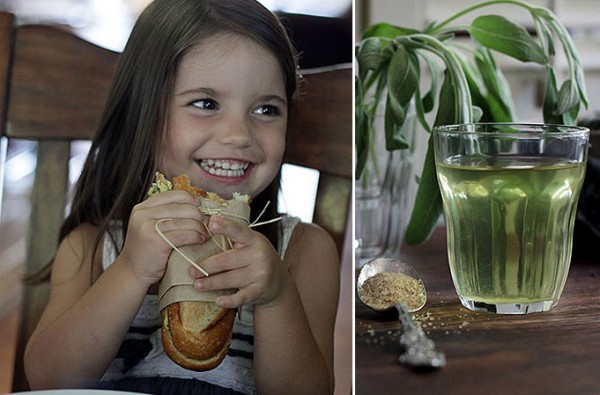 There's a proverb from Niger that reads "A man who lives on the banks of the Niger should not wash his hands with spittle." Meaning… well… why would you wash your hands with spit if there's a river at your feet?
Silly, but oh-so-true.
How many times do we make do with something that barely gets the job done, when there's something just a few feet away that can do the job even better? That is made to do the job?
This reminds me of my tendency to strain my eyes to read in the ever darkening night sky, instead of getting up to switch the light on. This proverb seems to say that, by all means, read by moonlight if you don't have lights. But if you do? Flip on the light for goodness sakes.
These words reveal an underlying appreciation for that which we are fortunate enough to have.
A gentle reminder to use what we are given.
To appreciate our blessings.
Our menu for Niger is all about familiar ingredients. Like the river in the proverb, this menu is full of that which is already under our noses, no matter where we live. The fun part is seeing the ingredients arranged in new ways. This time I chose street food, a comforting evening sipper, and a fun way to use up extra couscous.
What sounds good to you?
Toasted Baguette sandwich with Spinach Scrambled Eggs [Recipe]
Inspired by the street stalls of Niger, where baguette sandwiches wrapped in newspaper are commonplace, and Malahiya, a popular leafy green used in Niger.  In each bite you'll find spinach, paprika, green onion and toasty baguette. A simple way to bring a touch of Niger to your internationally inspired brunch.

North African Sage n' Green Tea [Recipe]
Green tea steeped with fresh sage leaves and as much sugar as you can stand. Yes, they sip it sweet in Niger. Serve with a smile at your next tea party.
Cardamom Caakiri [Recipe]
Our Caakiri is made with prepared couscous, evaporated milk, yogurt, and sour cream. Dust with cardamom and as much sugar as you'd like. This is Niger's tangy answer to rice pudding, although the unsweetened version makes for a great breakfast treat.
*All recipes and the meal review will be posted throughout the week.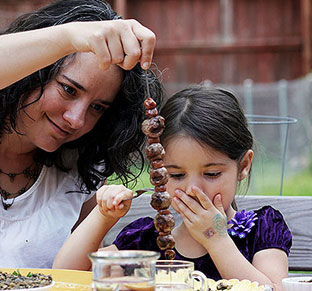 Hungry for more?
Be notified when National Geographic releases my memoir.
Simply fill in your details below.