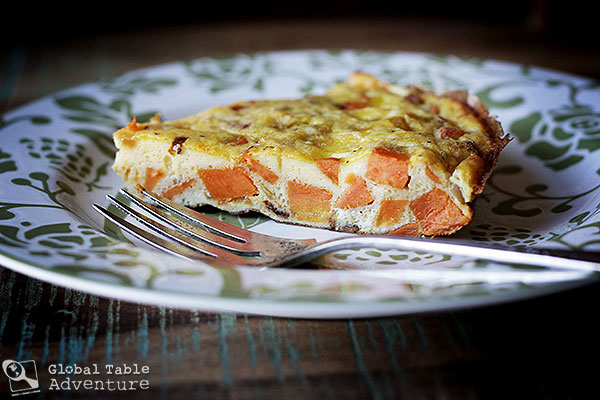 Ava grabbed the small, purple step stool and placed it squarely in front of the kitchen counter. She's gone through a growth spurt lately and yet my little girl still stands on her tippy toes to see into the mixing bowl.
On days like today, when I see her eyes peep over the top of the bowl and grow wide with delight, I hope she never grows up.
With quick jabs of her whisk, she pops the yolks and helps stir together the frittata mixture. In the background we hear the delicous sizzle of onion and sweet potatoes in oil.
Eggs are a West African staple, often making their way into toasted baguette sandwiches from our Nigerien Global Table and omelets, as with our Gabonese Global Table. Today, we're taking inspiration from São Tomé and Príncipe and building a Sweet Potato Frittata complete with sweet bits of browned onion. This could just as well be a shredded sweet potato omelette, but I chose to call upon the islands' Portuguese influence with today's Frittata.
And let it be heard: there's nothing like the tender combination of sweet potatoes, soft onions, and eggs.  Thanks, São Tomé and Príncipe. I'm so glad to have across this dish in our stovetop travels.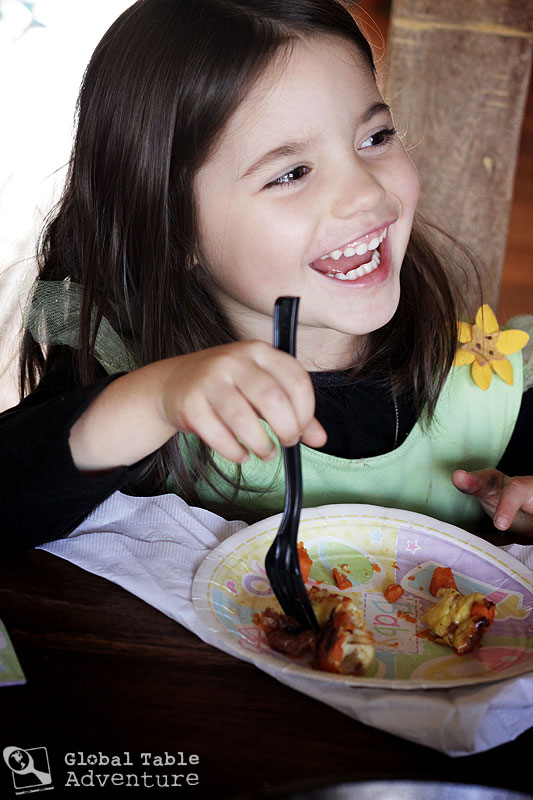 Serves 2-4
Ingredients:
2 cups peeled, diced sweet potatoes
1/2 an onion diced
oil
6 eggs
1/4 cup milk
salt and pepper
Method:
A note before we begin: In one of today's photos you'll find 14 stickers. Why? Well… Ava loves stickers.
The first thing you'll need to do (besides look for stickers), is to preheat the oven to 400F. Then mosey on over to the stovetop and fry up the onion in some vegetable oil, using enough to make sure nothing sticks. Be sure to use an oven safe nonstick skillet or, preferably, a well-seasoned cast iron pan. Cook until soft, then add the sweet potatoes and cook until just tender, stirring as you go.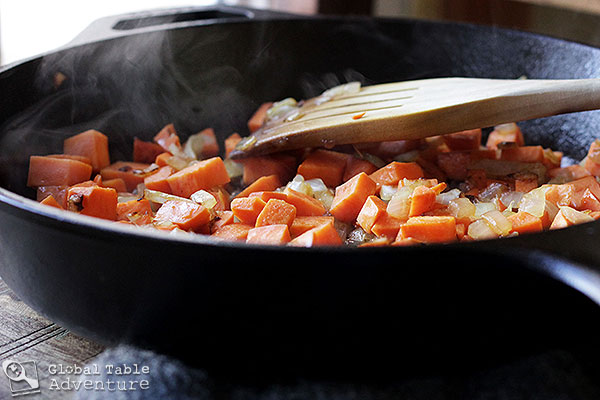 Meanwhile, whisk together the eggs, milk, salt, and pepper. Pour straight into your pan over the sweet potato mixture. Wait until the eggs set on the sides then pop into the preheated oven.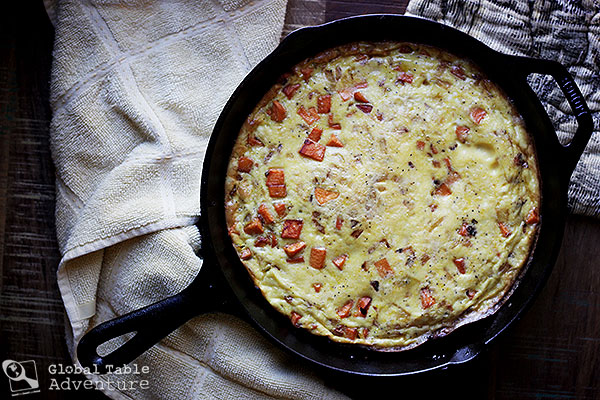 Cook for 8-10 minutes, or until completely set. Slice and serve hot.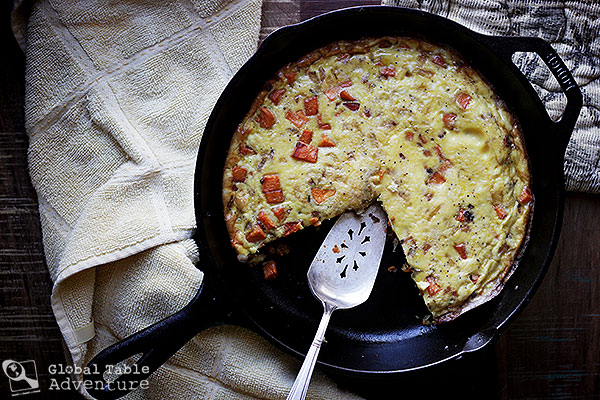 Yum?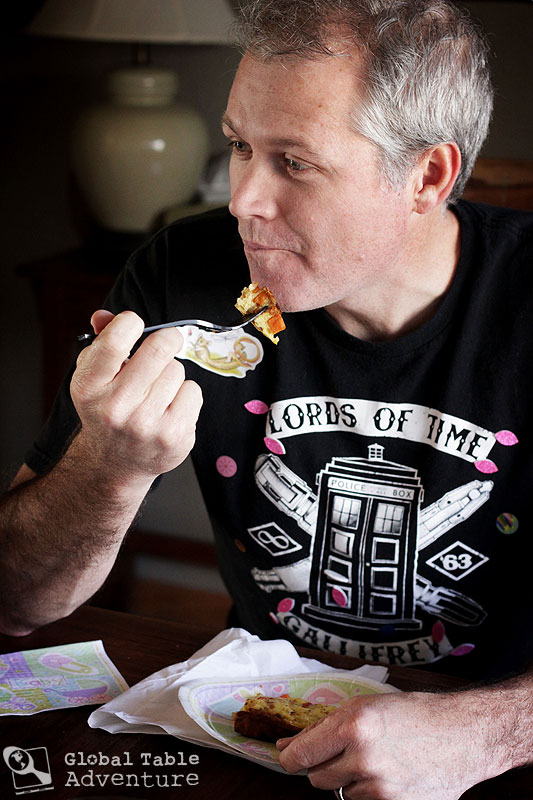 Yum.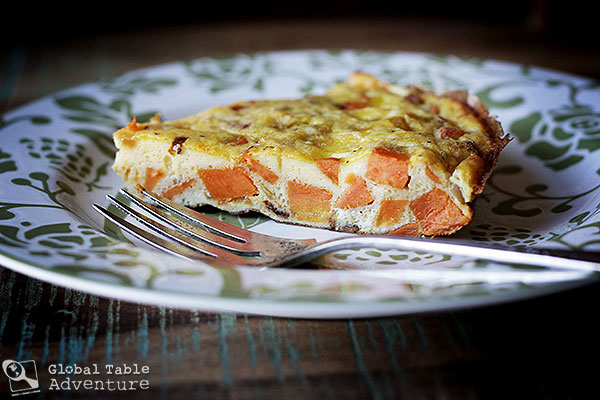 Enjoy, and feel the bright joy of São Tomé and Príncipe surround you.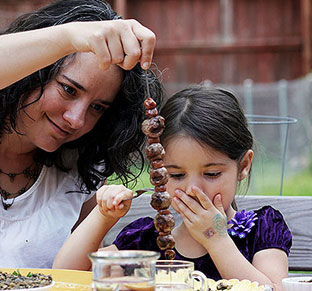 Hungry for more?
Be notified when National Geographic releases my memoir.
Simply fill in your details below.