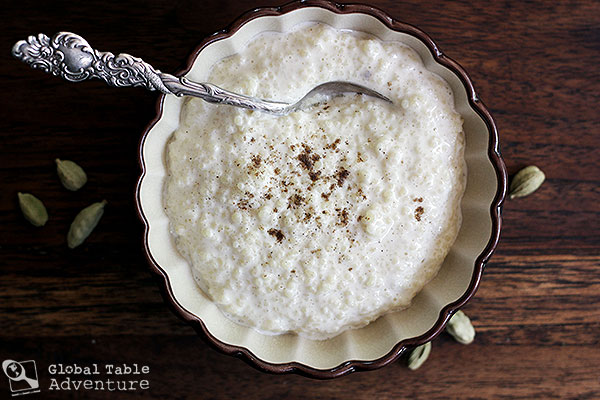 There are very few things that surprise me any more. A toddler falling apart five minutes past her bedtime? Predictable. Going twice as long between mowings in the 100F-mid-July-inferno? Guaranteed. Two things that do succeed at surprising me? The last season of Lost (no spoilers please!) and using couscous to make a tangy-sweet pudding. Yes.
I'm considering eating caakiri while watching Lost to see if the surprises cancel each other out. It could happen.
So. Let's back up a moment and talk about caakiri. Remember when we made steamed "rainy day" couscous? Well, this is what you make with the leftovers. This is what you make to stretch simple carbs into a rich treat.
Made with couscous, yogurt, sour cream, and evaporated milk, Caakiri is a slightly tangy pudding of sorts. It can be served unsweet (in which case it tastes very yogurty and rather nice for breakfast), or with sugar. This is where it takes on dessert-like qualities.
Perfect to get you through a walk in, say, the desert.
If, after the first time, you decide you like it better sweet, be sure to add the sugar to the evaporated milk mixture (unless, like me, you happen to enjoy the slight crunch of sugar dusting your caakiri (it reminds me of sugar on grapefruit).
Recipe adapted from the Congo Cookbook.
Serves 8
Ingredients:
1 1/4 cups couscous
1 1/2 cups evaporated milk (12 oz can)
6 oz yogurt
8 oz sour cream
1/2 tsp ground cardamom, plus extra for garnish
1/4 cup raisins (optional)
sugar, to taste (optional)
Method:
Prepare couscous according to package instructions, using only a pinch of salt and straight water (don't use stock or oil/butter, as sometimes is suggested).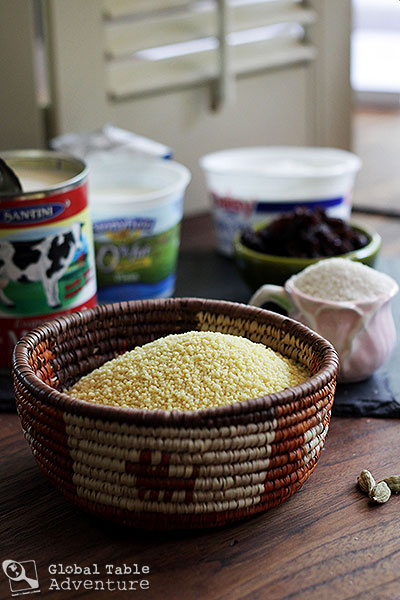 Whisk together  all other ingredients except sugar (unless you are sure you want it sweet)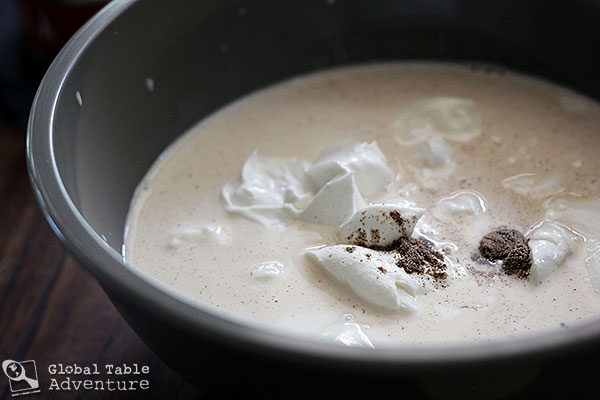 Next, pile on a happy mound of couscous. Mix and, if you haven't already added it, taste to determine if you want to any sugar.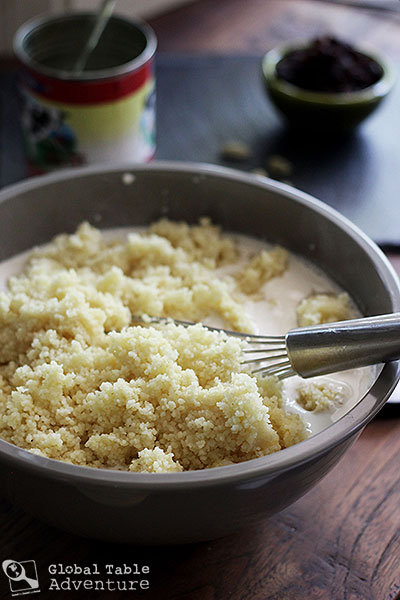 Mr Picky was clear on his decision…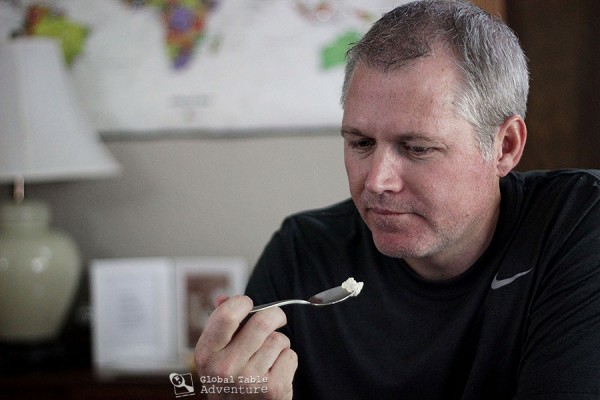 Dump it on!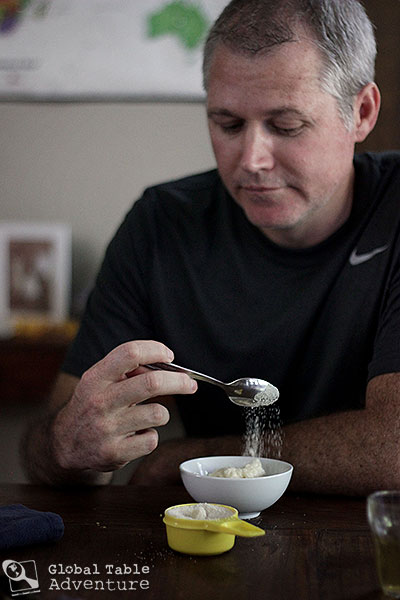 I liked mine both ways.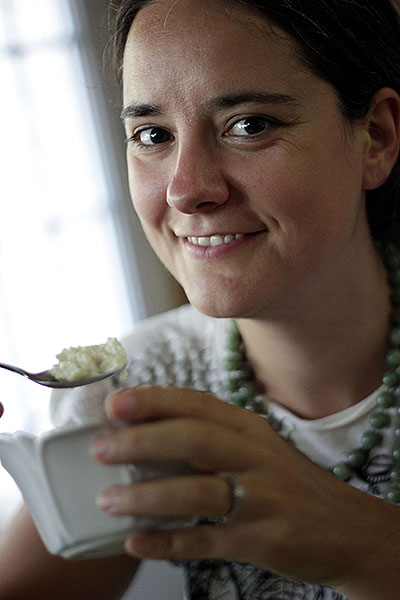 Ava passed after one bite in favor of more egg sandwich.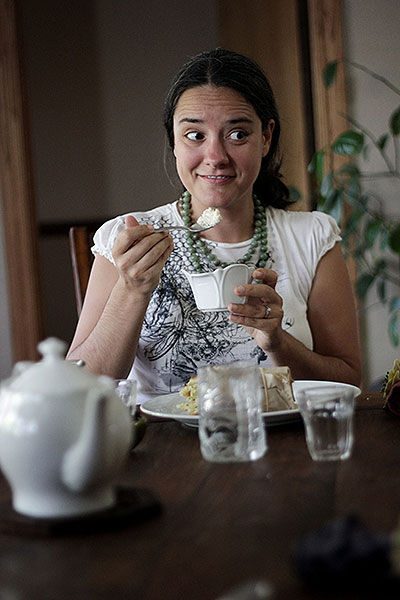 Serve with an extra dusting of ground cardamom. You could also use nutmeg or cinnamon.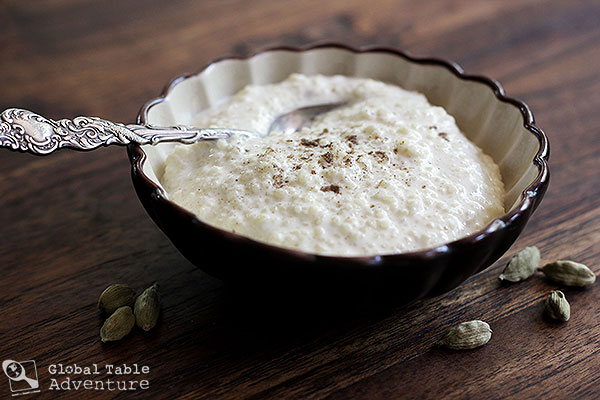 If served sweet you might want to add some raisins for flavor.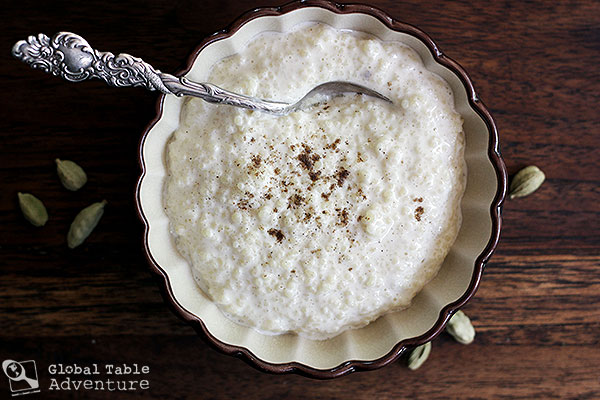 Enjoy with a smile and a friend.
And don't forget a surprise or two.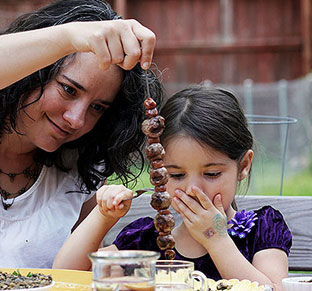 Hungry for more?
Be notified when National Geographic releases my memoir.
Simply fill in your details below.