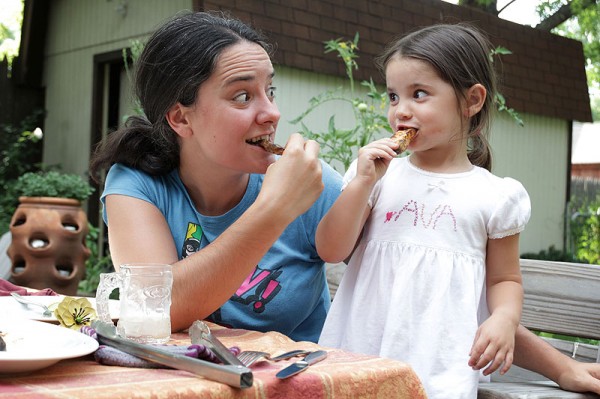 See the look on our faces? Yep. This week's menu for Nauru reflects fun, easy breezy island fare – all you need is one bite to feel the joy. The only thing we're missing is the ocean breeze. I can't decide if the best part is making fries on a grill, the simplicity of fresh pan-fried fish, or drinking iced coffee out of plastic bottles. What!? What.
Seriously. Stay tuned for more explanation on that.
What sounds good to you?
Grilled Island Fries [Recipe]
This week the Nauruan love of all things grilled inspires me to toss French fries on the grill. It's a little crazy and a lot delicious. Especially once you learn the secret to doing it right every single time.
Coconut Crusted Fish [Recipe]
A super simple way to cook fish, dipped in egg, then coated with a mixture of shredded coconut and breadcrumbs. The finishing touch? A hearty squeeze of fresh lime juice.
"Recycled" Iced Coffee [Recipe]
Come with me on an iced coffee journey which begins with a smooth pitcher of cold brewed grounds and ends with a plastic bottle filled with iced coffee. Totally Nauru-style.
*All recipes and the meal review will be posted throughout the week.
P.S.  Last night I was up late, eating Afghanistan with a friend who has just set out on her Global Table Adventure. ♥ Where are YOU on your Adventure? Have you begun eating the world? Are you having fun yet? What's stopping you?! (P.S. I put up this photo of her dinner on our Facebook Fan Page, feel free to do the same…. I love seeing photos and hearing stories about your meals)