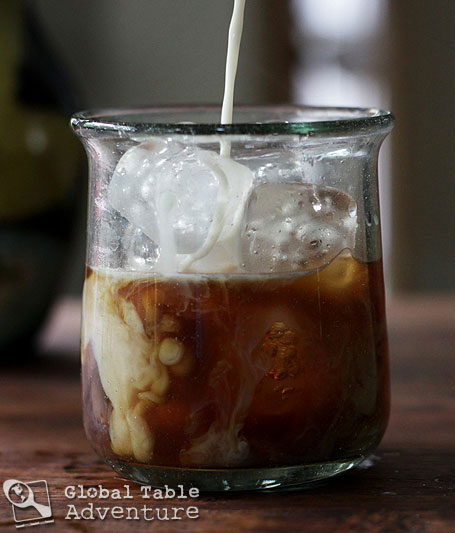 Iced coffee doesn't sound very exotic until you realize that it isn't so much the coffee that is totally Nauru, but how they drink it.
If you pull up to a roadside shack and order an iced coffee you won't have to …
… say tall, venti, or grande
… worry about what syrups, double whips, or skinnies you need to specify
… spend half a fortune, before tax
You will, however have a choice of …
… sugar or more sugar
… milk or more milk
… and, of course, whether you'd like your coffee in a plastic bottle or plastic tub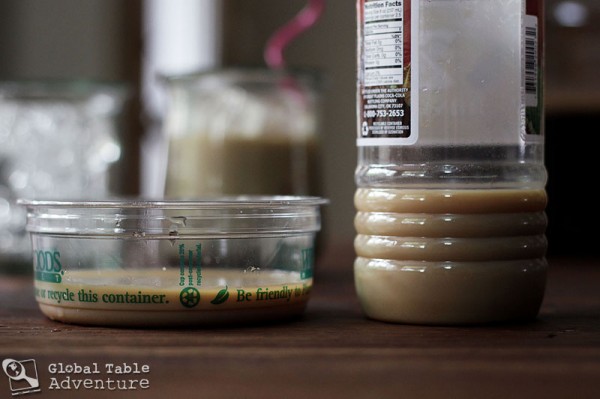 At only 8 square miles, Nauru uses a lot of bottles, mostly for drinking water – 20,000 per month (according to the Nauru Country Study Guide by Ibp USA). That's 240,000 bottles a year. According to the same study, about 10% of the bottles are used to sell water or iced coffee in a localized recycling effort.
So, in the spirit of Nauru, if you have some extra plastic bottles or tubs (yes, tubs) laying around, feel free to fill them up with coffee.
I should add that, while I'm all about this glorious treat, iced coffee does give me the twitches, reminding me of my pre-pregnancy days when I guzzled caffeine as if my life depended on it. Since that time I cut out almost all coffee except decaf. That being said, if you'd like you can make this with decaf. No matter what you use, however, be sure to play around with the coffee quantities until you hit on something you like. I made this mix pretty strong because the fine folks of Nauru really like to "water it down" with milk (something I'm all for!)
For the iced coffee herself, I thought it'd be fun to try cold brew – the easiest way to make iced coffee and a way guaranteed not to heat up your house. Perfect for island living. Store it black and add milk when serving. It will keep longer this way.
Makes a gallon (or a 1/2 gallon of black iced coffee)
Ingredients:
2 cups ground coffee
2 quarts water
2 quarts milk, to be added during serving
sugar, to taste
Method
First, find a large glass container to brew the coffee. I used a large flour canister. Pour in the coffee grounds… the yummiest you can find.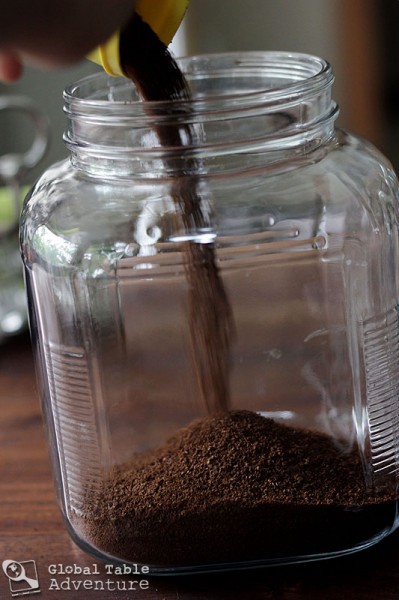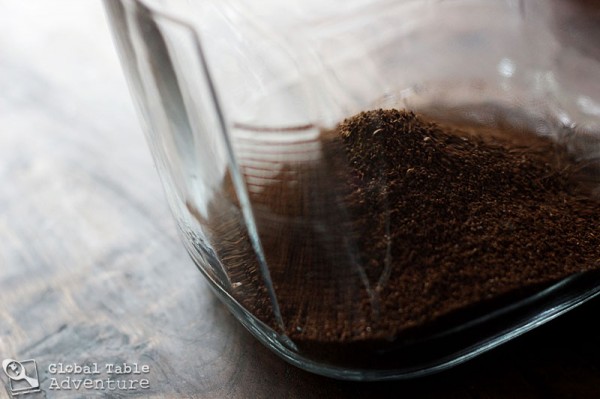 Next splash on a crystal stream of water. You can use room temperature, from the tap, or filtered. Depends how fancy pants you want to be.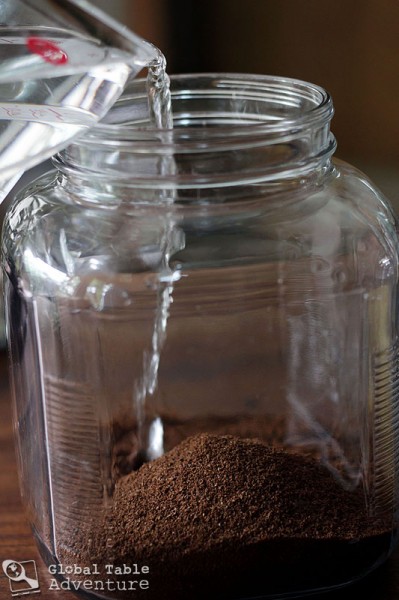 Is your mouth watering yet?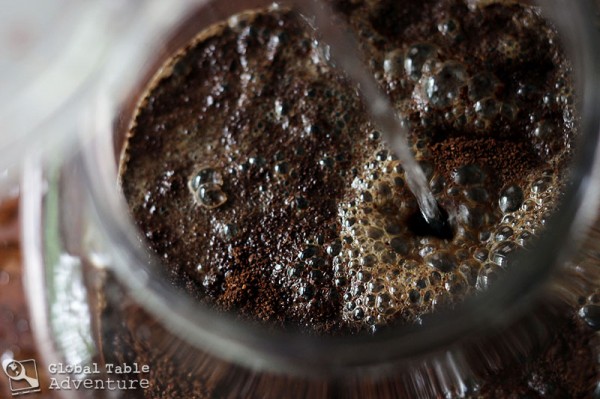 There will be some settling after five minutes. Give it a stir, cover and let sit at room temperature for about 8 hours.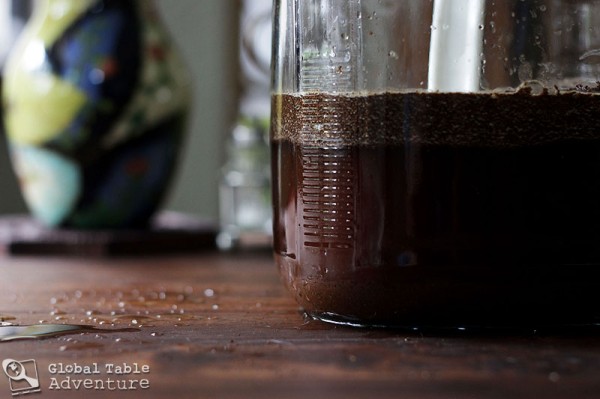 Meanwhile take a walk around Nauru. She's not very big (8 square miles), so go ahead – take your time.
When you get home, filter the coffee. I ladled it through a coffee filter sitting inside a strainer. Since there is so much coffee, I changed the filter a few times, being sure to squeeze out the grounds to get all the good stuff. This worked great! You can refrigerate the coffee at this point and sip on it all week.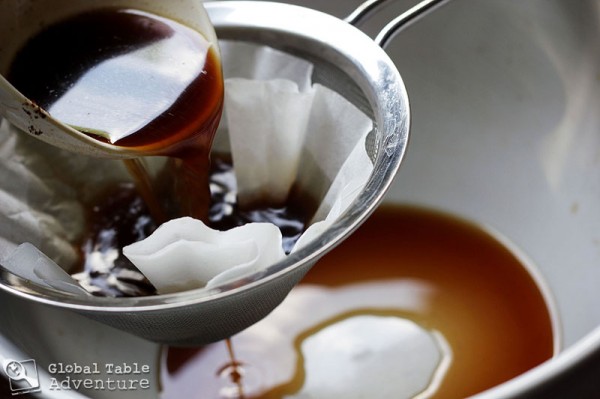 Now, for the fun. To serve, pour the coffee over ice. Only go halfway up the glass.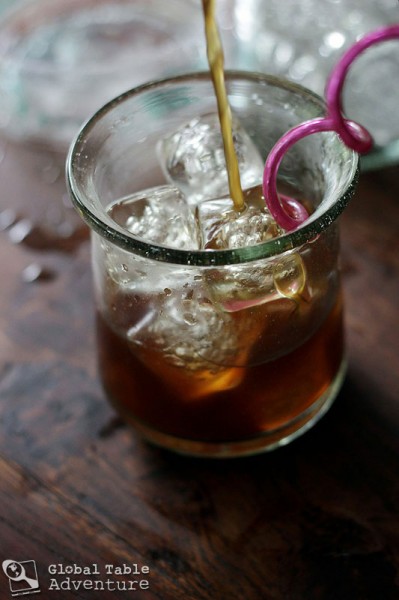 Fill the other half with chilled, creamy milk. Sprinkle in sugar, to taste. Give it a stir.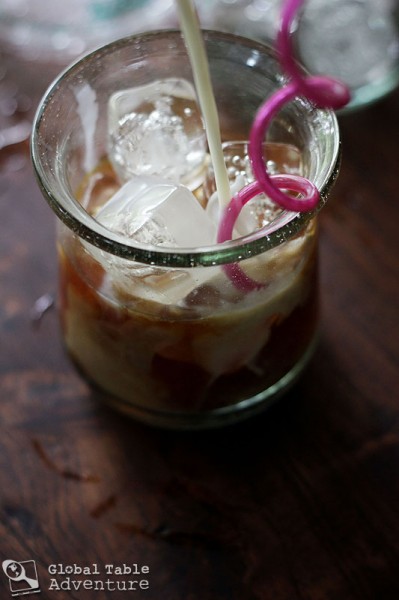 Of course, as I mentioned, if you want to be totally authentic, you'll need to drink your iced coffee out of plastic containers.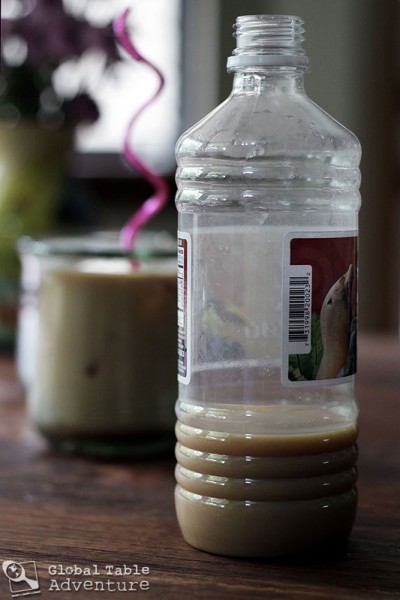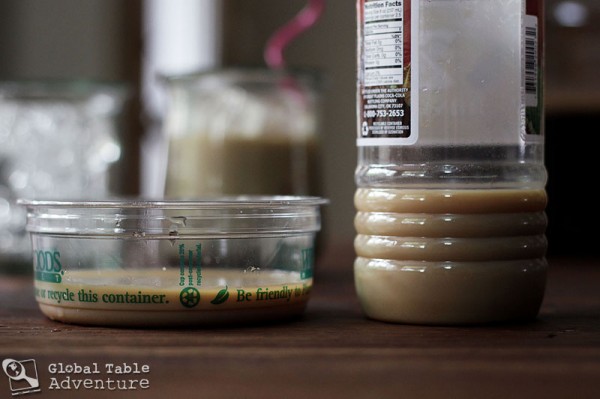 Either way is grand.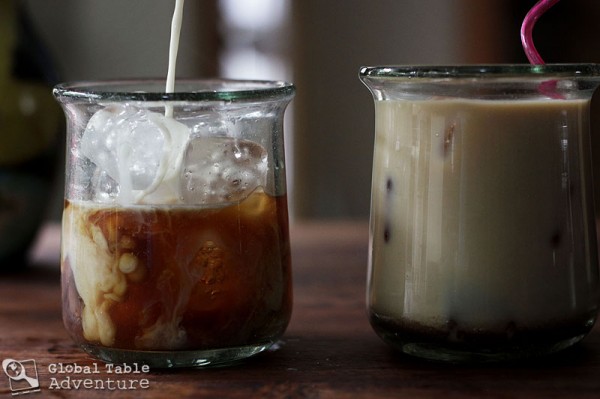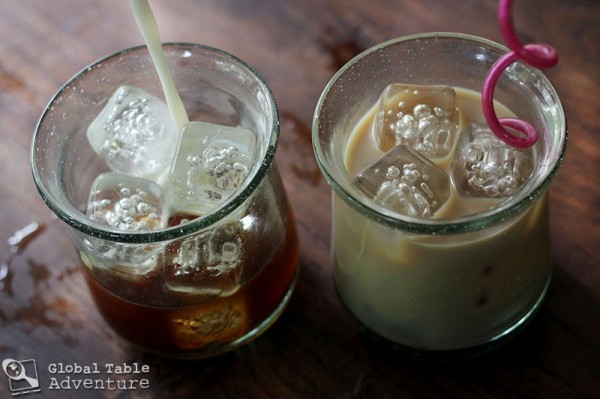 Enjoy with a view and a traditional Nauruan song.
P.S. Is Nauru in the water or floating in the sky?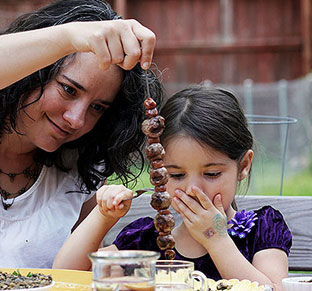 Hungry for more?
Be notified when National Geographic releases my memoir.
Simply fill in your details below.