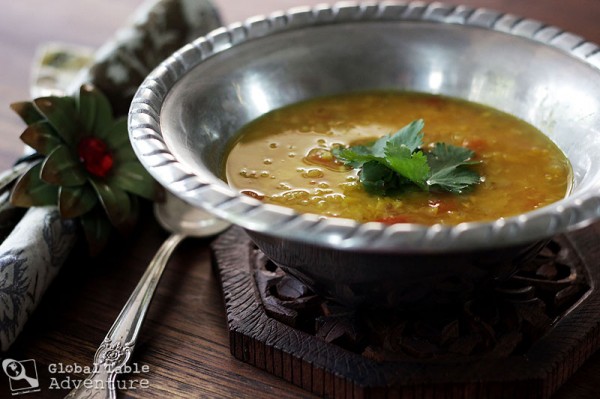 If you wake up in Nepal, chances are you'll be eating Dhal Baht. In fact, you'll probably also eat Dhal Bhat as the sun bobs below the horizon. Nothing wrong with eating the same dish twice in one day. There's a beautiful simplicity in waking up and knowing that, as certain as the sun will circle the sky, there will be Dhal Bhat.
Ah, yes. There's something to be said for consistency.
And for not having to make quite so many decisions during the day.
I'm not sure what in my life is that certain. Perhaps my daily cups of tea. All day long I drink glass after glass of the stuff.
This fancy name simply means lentils, split peas, or other pulses (dhal) with rice (baht), but each bite reveals so much more.
This might as well be the national dish of Nepal. While rice doesn't grow well in the mountains, this is a dish from the valleys. The seasonings in Dhal vary widely, but most commonly this soup-of-sorts contains tomato, turmeric, ginger, onion, and garlic. A sprinkle of earthy cumin seeds rounds out each spoonful.
P.S. This is fabulous toddler food. Nourishing and grand.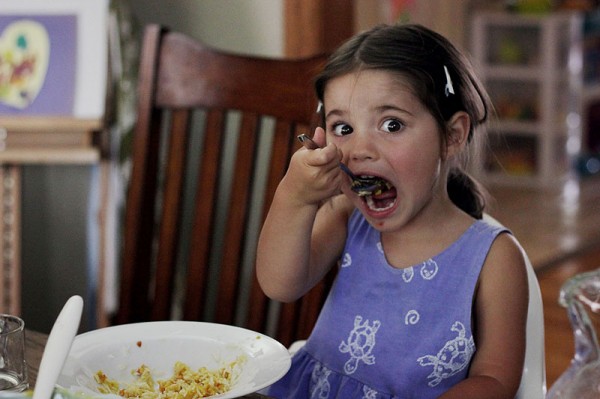 Serve with rice.
Serves 4-6
Ingredients:
2 cups split yellow peas
1 tsp cumin seeds
1 tsp ground turmeric
vegetable oil
1 onion, chopped
5 cloves garlic, crushed
1 Tbsp grated ginger
2 tomatoes, diced
salt & pepper
6-8 cups water, as needed
Basmati rice, for serving
Method:
Let's make our Dhal Baht in a valley. A glorious, golden valley.
Now wash sunshiny split peas 3 times in a bowl of cold water, drain, and set aside.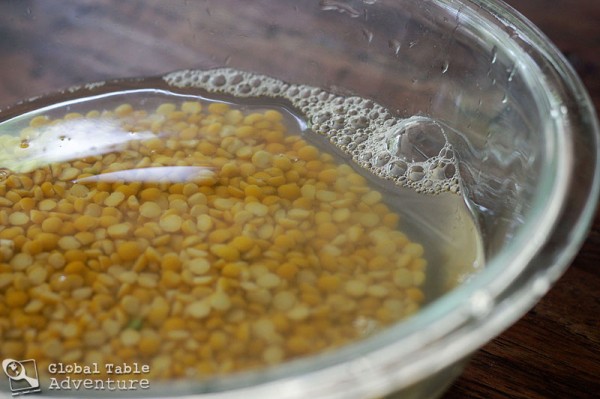 Next, peel, chop, grate, and dice your way through the rest of the ingredients.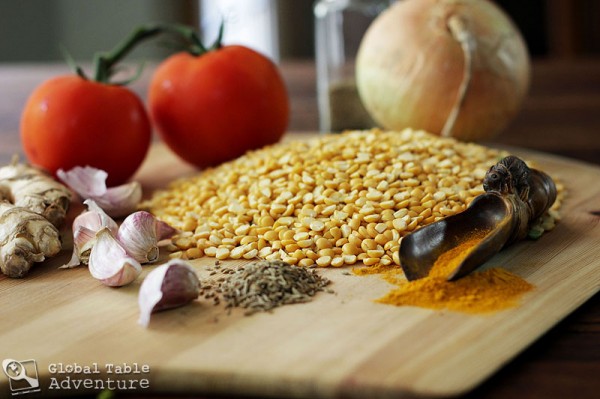 Next, time to get cooking. Fry the cumin seeds and turmeric in oil until the house smells like delight (about one minute). This is when you add the onion, garlic and ginger – which will only make the aroma more perfect. Cook until the onion is softened and beginning to brown. Then add on a heap of chopped red tomatoes, yellow split peas, 6 cups of water, and season with salt and pepper.
Simmer gently for at least an hour, adding remaining 2 cups of water to taste (if a thinner mixture is desired). Meanwhile, take a stroll by a stream in a golden-green valley. Let your thoughts lift away from you, like a heavy fog, and feel the smiles return.
A note on the cooking time:
I had my dhal baht on a slow bubble all afternoon and it was divine, especially around the two hour mark when the split peas really softened. I'm thinking this would be a great recipe for the slow-cooker (let us know how it goes if you give it a try).
Right before serving, check the seasonings and adjust as needed. Give it all a stir to combine any liquid (it tends to separate if it sits too long).
You can serve the dhal in one bowl and the rice in another. Combine at will!
Be sure to take a bite of rice and split peas together. Yummers.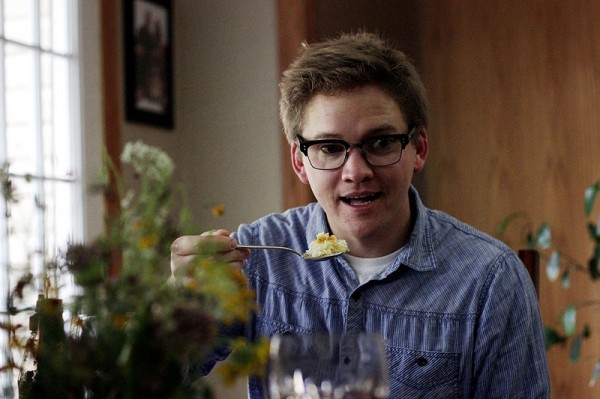 Just look at this smile! This is Ava's friend Bea and she ate an entire bowl.
Glorious.
 Here's wishing you a happy wander through the valley.
May it always be filled with sunshine or a friendly hand to hold.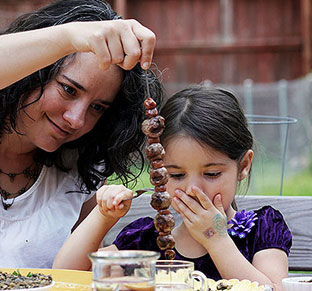 Hungry for more?
Be notified when National Geographic releases my memoir.
Simply fill in your details below.