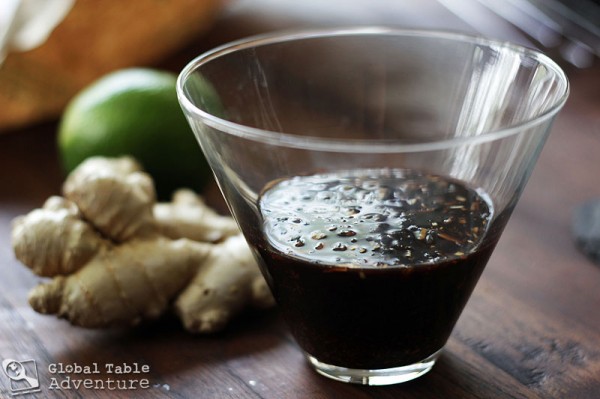 In college I went by MacGyver. It had nothing to do with my ability to save lives (with little more than a shoestring and a balloon), and everything to do with feeding my four hungry roommates in the face of the greatest of obstacles (an empty refrigerator). I once made them lasagna without pasta or sauce.
True story.
Which brings me to this Micronesian marinade. There are four fantastic reasons to make it:
1. There is really no need to measure the ingredients. I have it on a local's authority that any ratio works well.
2. The marinade tastes grand on just about anything. Fish. Chicken. Steak. Tofu. Leather shoes.
3. The marinade does double duty as a dipping sauce.
4.  Katrina says so.
Katrina is the gal from Micronesia who emailed me, recommending that I try this marinade.
To be honest that was enough motivation for me.
And when she said any proportions will do?
That was the clincher.
I like not measuring.
It's more fun to simply dump a few ingredients into a bowl at random, whisk until fragrant, and slide the whole shabang over some fish or meat and see what happens.
Ingredients:
1/4 cup fresh lime juice (about 1 lime)
1/4 cup soy sauce
2 large cloves garlic, chopped (about 1 Tbsp)
1 tsp grated ginger
Plenty of cracked black pepper (it's grown on the islands)
Method:
There's almost nothing to it. Just juice those limes, chop or crush the garlic, and grate the fresh ginger.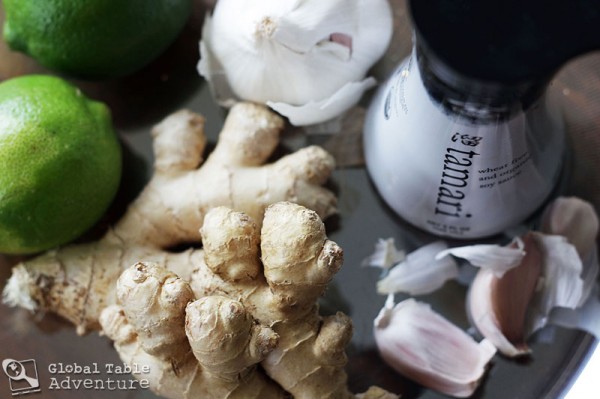 Mix it all up and slather it on some fish for about 30 minutes. We used tuna steak, but they also enjoy grouper, dogfish, wahoo, and others. If you are putting the marinade on firm tofu, chicken or steak, be sure to marinade longer – at least an hour, if not a few hours.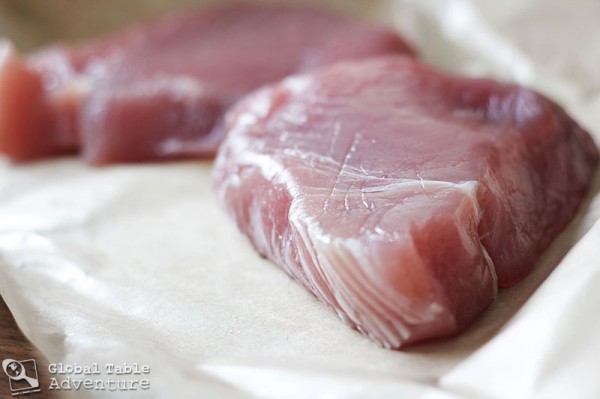 Grill it…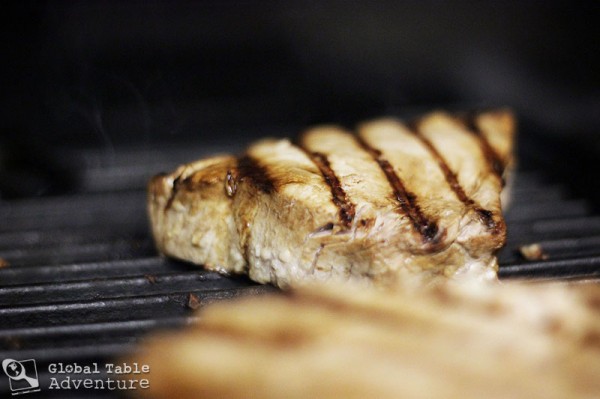 And serve with more sauce and, to be authentic, a bowl of boiled taro (simply peel and boil it in salted water until tender)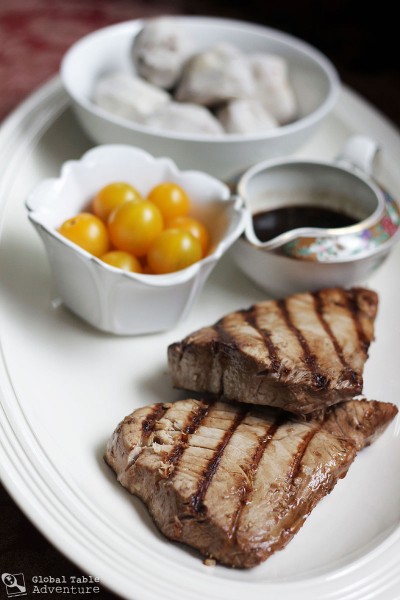 If you cook Tuna, grill it 2-4 minutes per side. You can eat it rare, medium, or even well done. It's up to you!
P.S. If you like Tuna steaks, be sure to check out the Timorese Tuna we made.
It's loaded with fresh garlic and butter.
Fab-tastic.
Enjoy while floating through some mongroves… and let me know what you try this on!
Happy Global Table Adventures to you and yours.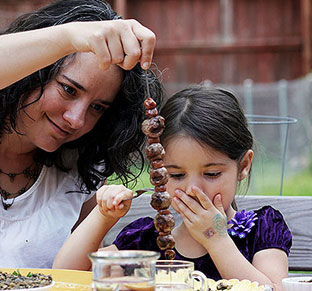 Hungry for more?
Be notified when National Geographic releases my memoir.
Simply fill in your details below.