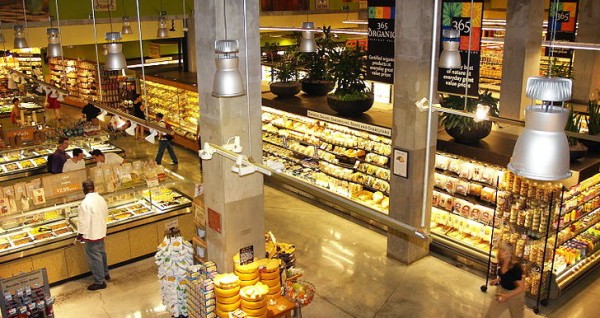 UPDATE: Thank you all for entering the contest. The lucky winner is Jordan, as chosen by Random.org! Please contact me to claim your prize, Jordan! I'll be sure to get more in stock so everyone can purchase some soon. I'm thrilled at the wonderful response and all your fantastic emails. Thank you so much, you lift my spirit and keep me strong on this culinary marathon!
I make a lot of trips to the grocery store. Over the years I've tried out many different kinds of reusable grocery bags and I've come to some serious, life-shattering conclusions. Well, okay, maybe not that serious. But still. Here's my thoughts, in a nutshell…
Reusable Wisdom
1. Forget about it.
If I forget to bring the bag, it's worthless to me. The types of bags I am guaranteed to forget are the large tote style. By the time I'm done unloading the groceries, I'm ready to flop on the couch. The last thing on my mind is going back outside to put them in the car. And if I do remember? I usually forget them from the car to the grocery store, only to realize it mid-checkout line.
2. Keep it clean.
If the bag's not washable, it's worthless to me. I once gave Ava a yogurt drink and she put the bottle back in the bag with the lid loosely secured. Yogurt proceeded to leak all over my groceries. The bag, made of some strange, cheap material, bled colors as soon as I tried to wash it. Ridiculous.
3. To the moon with the pods. 
The little pods that fit in my purse are cute. I never forget them because they are always on me. And for a while I was satisfied with using them. But the truth is, one pod just isn't enough. But owning more than one quickly scatters them all over, never to be found again.
I might as well be headed to the moon with as much food as I buy every week. I easily fill three bags.
Which leads me to…
The best reusable shopping bag. Ever. In the whole-wide -world is…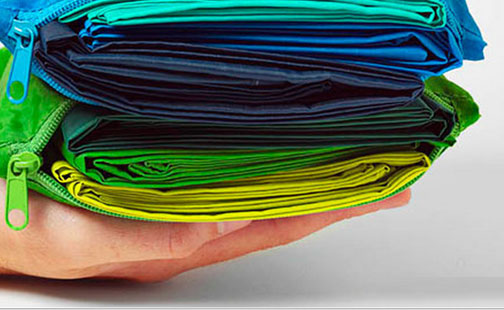 … three reusable shopping bags in a nifty zipper pouch.
They are small enough to pack into a purse or bag.
To bring on a camping trip.
To the farmer's market.
To take to the moon, and back.
To never forget.
And, so, in the spirit of this Adventure, I thought it would be great to design a bag to celebrate the most beautiful part of Global Table Adventure – the fact that we – you and me – are hungry for peace.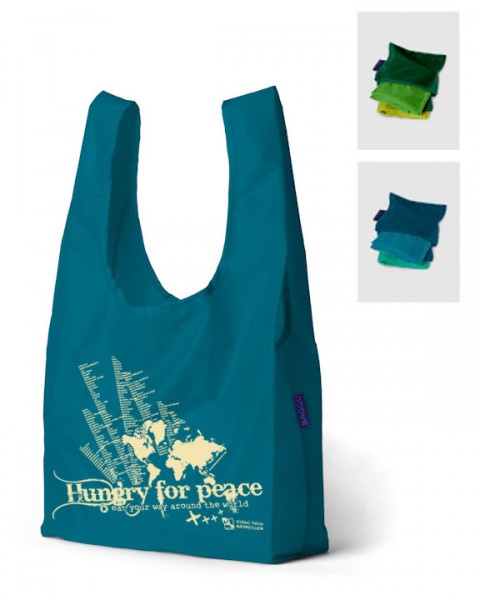 In a nod to our great, big, beautiful world, you'll be able to choose from two sets – blue or green.
Each set is a  flurry of color and is super fun when all bulging with beloved groceries.
They're coming in 2012.
To enter to win a free set, send me an email with the title "Shopping Bags" and leave a comment here. I'll let you know when they're in stock and you can get as many as you need for your adventures!
Season's Greetings!
Love,
Sasha & family