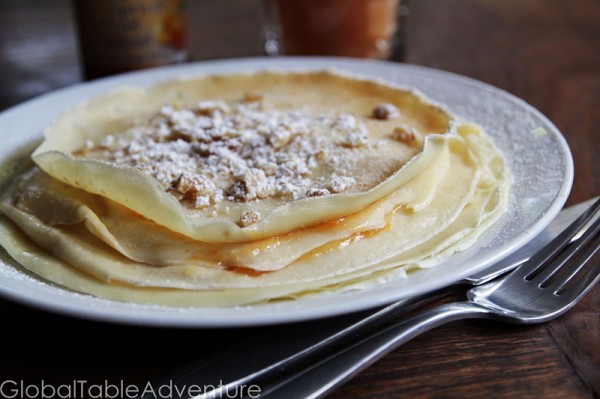 Serves 2-4
Ah, the glories of simple love. Simple food. Simple summertime breakfasts in Hungary.
My mom has been making palacsinta under the guise of crêpes for decades. Despite being half Hungarian, she even calls them crêpes -I suppose because it's easier to say. Still, like any good Hungarian, she's made an art of rolling them up with fruit, yogurt, and nuts. Today – in her honor – we make the simplest preparation of all: smeared with apricot jam, sprinkled with crushed walnuts and stacked as high as we can handle. It's like a Hungarian hug on a plate.
Start this recipe the night before you need it. The next morning you'll have thin, delicate palacsinta, perfect for wrapping up sweet or savory food (you could even wrap up chicken paprika in it). Some will tell you to keep the batter thin – it should pour about like maple syrup. You can thin it as needed with extra milk.
Ingredients:
2 cups flour
2 cups milk, plus extra as needed
2 eggs
1 1/2 tsp almond extract
pinch salt
butter, for cooking
Method:
If you're the kind of sweet, tender soul who needs a hug when you wake up in the morning, palacsinta are totally the way to go. Each bite is as lovely as a smile just waiting to unfold and as comforting as the biggest bear hug you ever hugged.
For starters, you make the batter the night before, so when you wake up there's almost nothing to do.
That's love, right there.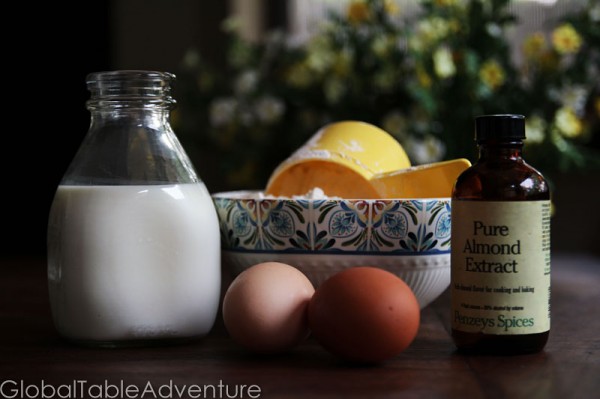 So here's what you do.
The night before, preferably while wearing cotton pj's, whisk together the flour, milk, eggs, salt and almond extract. Make the batter as smooth as you can, but don't worry too much about the tiny lumps. After a rest in the refrigerator overnight they'll disappear.
Reminds me of life; the lumpy parts eventually go away if given enough time and space.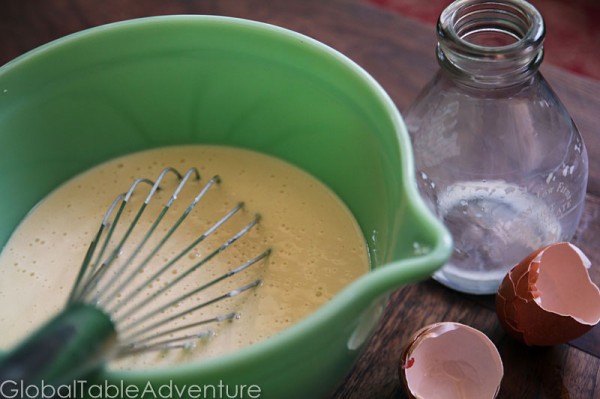 Don't forget that pinch of salt. It makes the crêpes taste like "good."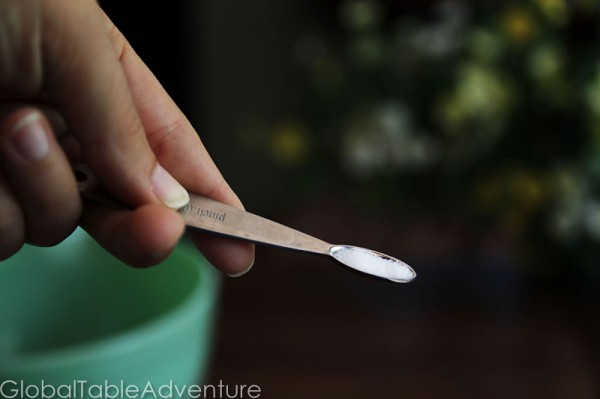 Refrigerate overnight. Meanwhile, go to bed and dream of being inside this painting, frolicking around Visegrád, eating crêpes.
In the morning wake up, stretch and smile. When you finally make it into the kitchen, pull the batter out of the fridge and give it a good whisking. Add more milk until it thins to the consistency of maple syrup.
Pour a ladle of batter into a medium-hot, buttered skillet and, with a turn of the wrist, spread the batter evenly around the pan.  Cook until the top changes from wet and shiny to dry and dull. Flip and cook another few seconds on the other side.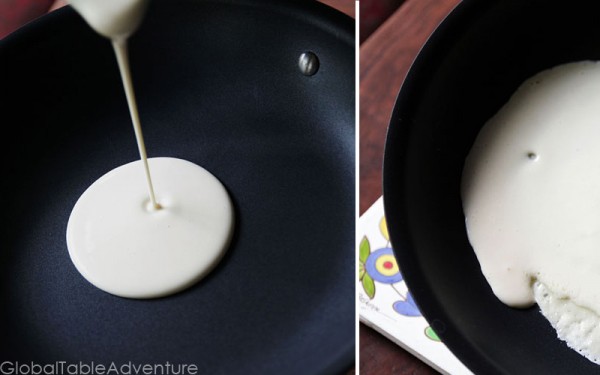 Continue cooking the palacsinta. Keep finished ones in a warm oven until done.
Spread with golden apricot jam…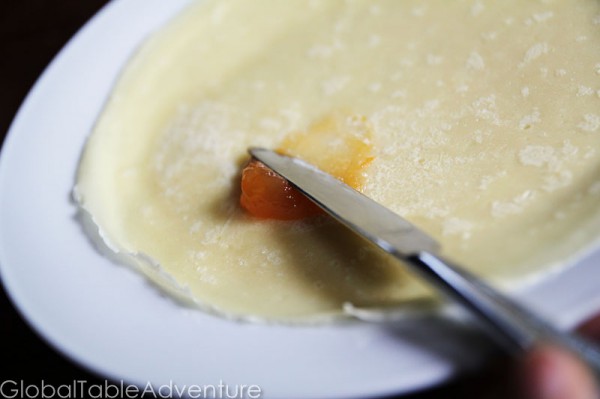 …and a sprinkle of crushed walnuts… Stack and stack… until they either reach the top of the Visegrád castle or … you think you'll cry if you don't eat them right away.
Whichever comes sooner.
Finish with a dusting of sugar.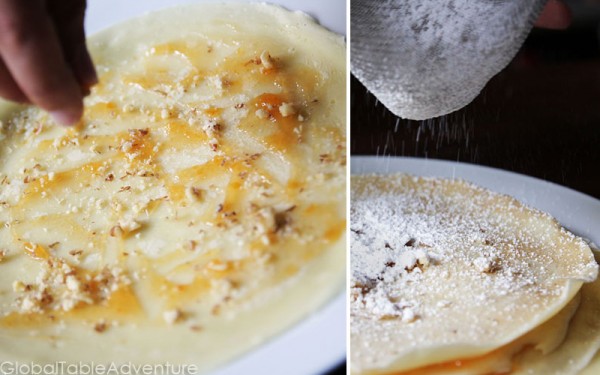 Rakott Palacsinta, or stacked Palacsinta, will take you right to the heart of Hungary – a great big bear hug.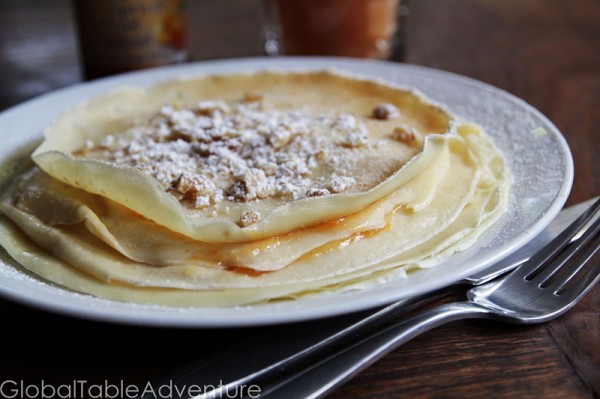 The first time you make them, eat by yourself under a tree, on a picnic blanket. Save half the batter to cook the next day.
The second time you make them, eat with one dear friend and give them a giant hug when you're done. And a kiss, if they happen to be your most special dear friend.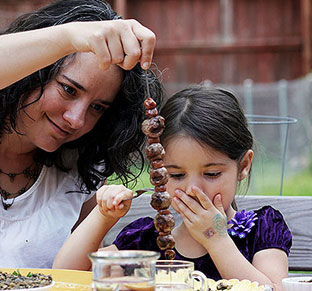 Hungry for more?
Be notified when National Geographic releases my memoir.
Simply fill in your details below.