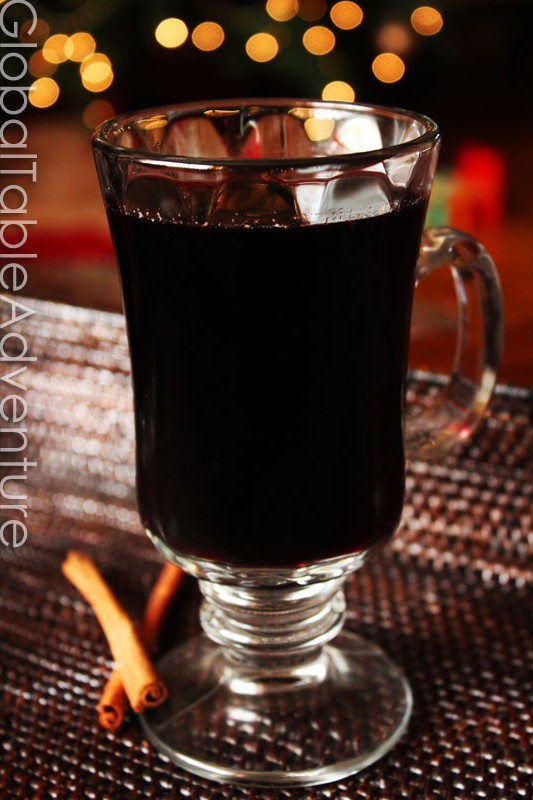 Makes 1 1/2 quarts (6 cups)
Bottoms up! The orange peel brightens up this warm holiday drink, while cinnamon gives it familiar festive flavor.
NOTE: If you're making this for a potluck, just keep it warm in a crock pot!
Ingredients:
1 cup water
3 slices fresh ginger
the peel of one orange
3 cardamom pods
5 cloves
2-4 cinnamon sticks
1 bottle red wine (750 ml)
1/2 bottle port (375 ml)
1/4 cup sugar
Garnish, for each glass:
Raisins (to taste)
Almonds, skinned (to taste)
Method:
Put on some holiday music or… even better… take a moment to dance around the tree, just like the Danish (wow, they actually use real candles on their tree – so beautiful and … daring!).
When you're sufficiently filled with cheer, coat the bottom of a pot with spices and the orange peel. Mr. Picky says "When in doubt, add more cinnamon."
Splash in the water and bring to a simmer. Cook for 15 minutes to let the spices release their flavor into the water.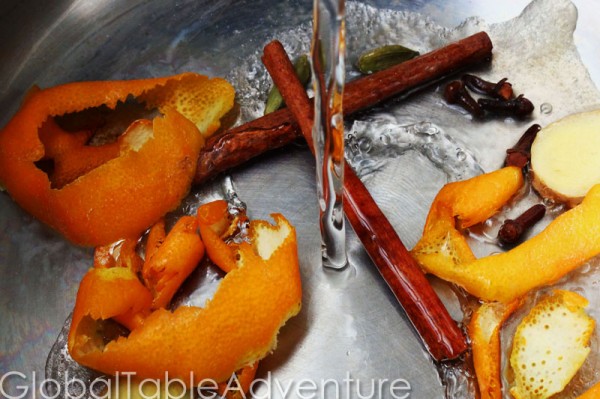 Then, let the sugar snow down…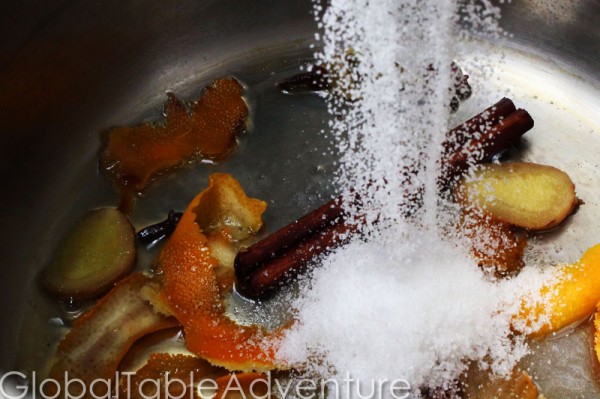 Finally, pour in the wine and port. Bring to a simmer and remove from heat (or turn on low to keep warm). The longer the spices get to sit in the hot wine, the better the flavor… you just don't want to boil off all the alcohol.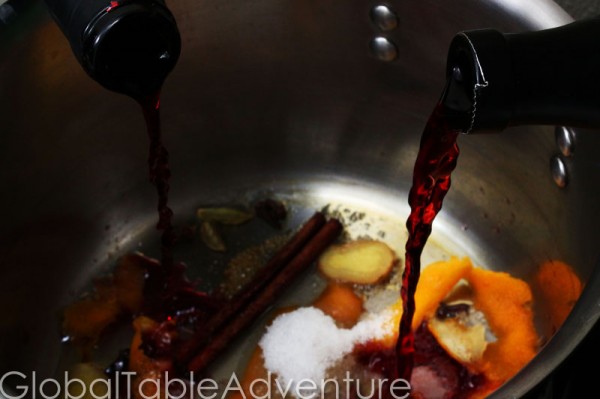 Place almonds and raisins in a mugs and ladle Gløgg over the top.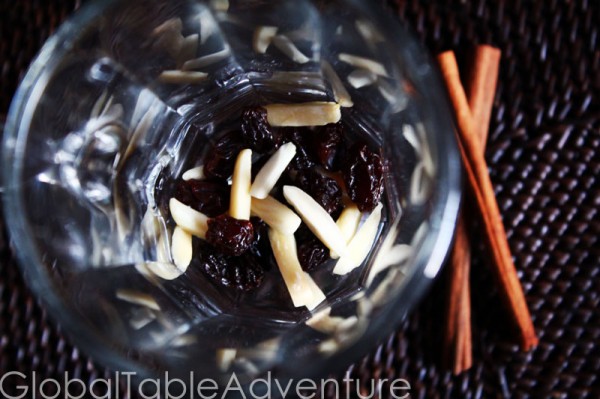 Serve after a long walk in the bitter cold…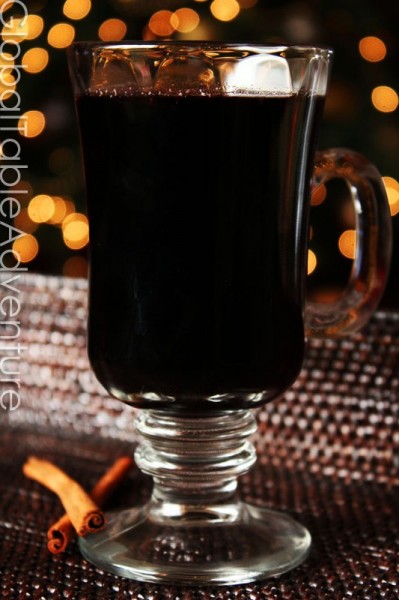 Even Elmo loves Gløgg.
"Hi, Elmo!"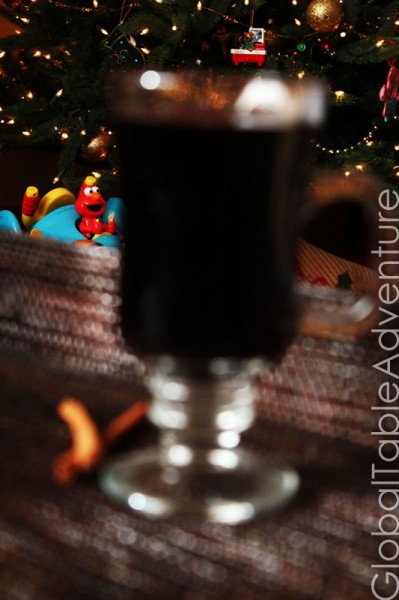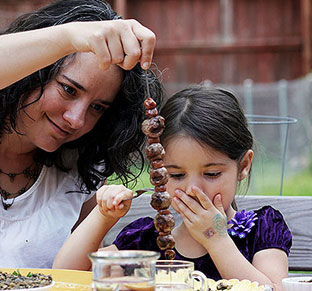 Hungry for more?
Be notified when National Geographic releases my memoir.
Simply fill in your details below.