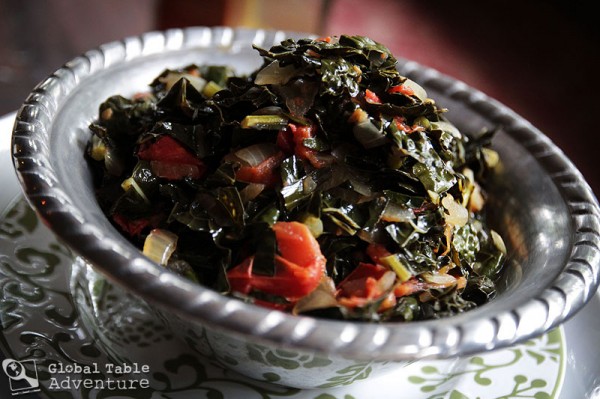 Serves 2-4
When I look at this photo, my tummy literally rumbles. My mouth opens a little in expectation.
I actually find it as appealing as my Guinness Chocolate Cake with Bailey's Buttercream that I made for Ireland. Weird, but true.
What can I say?
Mom taught me to eat my veggies.
I've been trying to convince Mr. Picky. I've been working on Ava. My enthusiasm hasn't started a wildfire. Yet.
Still, I'm here to tell you what every Kenyan knows – the simple truth – green food does a body good. Especially when stewed with juicy tomatoes, rich broth and sweet onion.
It's also a fantastic way to stretch resources throughout the entire week – something built into the Kenyan name "Sukuma Wiki," which literally means "stretch the week."
I'm into it.
Simple, affordable, and delicious.
What's not to love?
Ingredients:
vegetable oil
1 large onion
1 very large tomato (or 2 small)
1 bunch kale (about a dozen stalks)
1 cup broth
salt
Method:
Let's get started.
First, fly to Kenya and pick up some produce at the local market.
Next, take a moment to admire how beautiful they are. The crinkles and curves. The ridges, the vibrant colors. Lovely.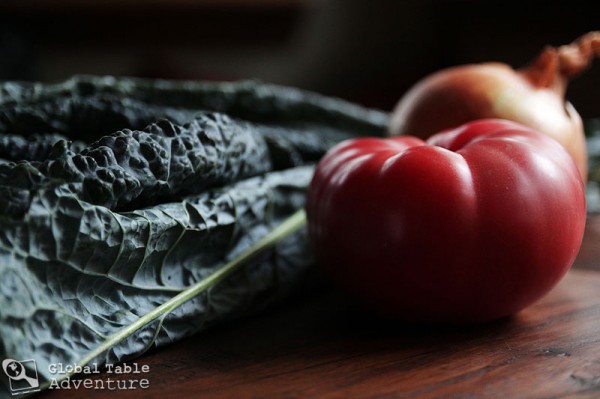 Then, get to business. Chop the kale, tomato, and onion up, removing the thick stem at the bottom of the kale.
Then, in a large skillet or wok, brown the onion in a little oil over medium heat. When they've softened and browned slightly, add the tomato.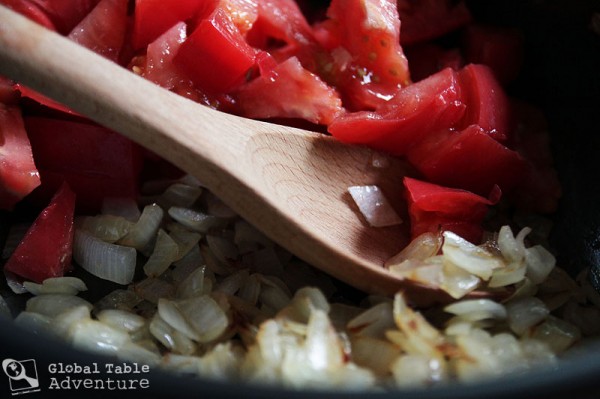 Give it a stir and toss on the chopped kale and stock. Bring to a simmer. Season with salt to taste. Cover and cook until tender.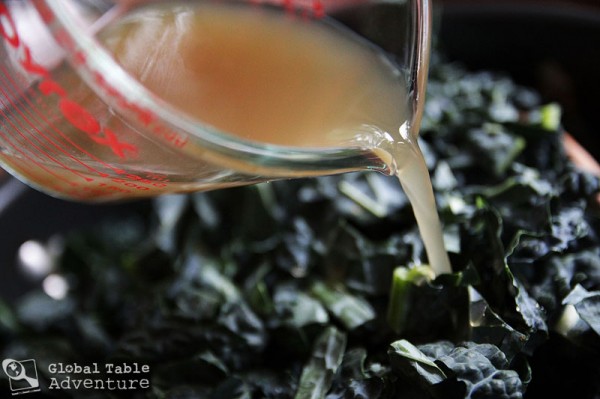 Mine cooked about 30 minutes.
I barely had it out of the pan when I dove in, head first, and ate half of it by myself.
In less than five minutes.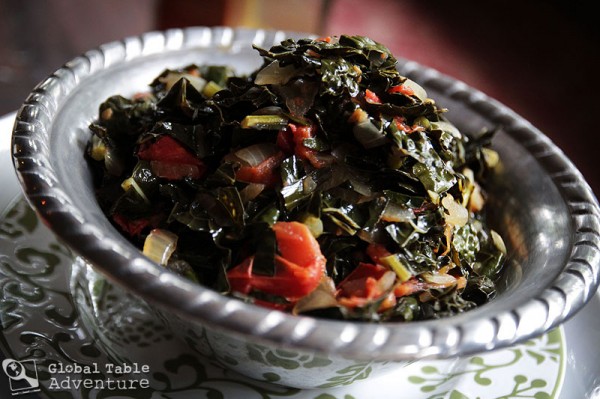 My body must have needed the nutrients.
Whoops.
Next time I'll share.
Promise.
(I'll make more).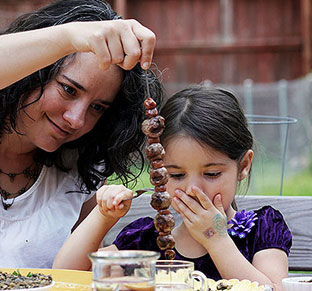 Hungry for more?
Be notified when National Geographic releases my memoir.
Simply fill in your details below.