Today I'm partnering with your mother. It's cold outside. Let's all bundle up in our favorite fuzzy-wild-animal-looking hoodies. Let's wear face masks and giant mittens. And let's definitely eat our vegetables. Lots and lots of veggies.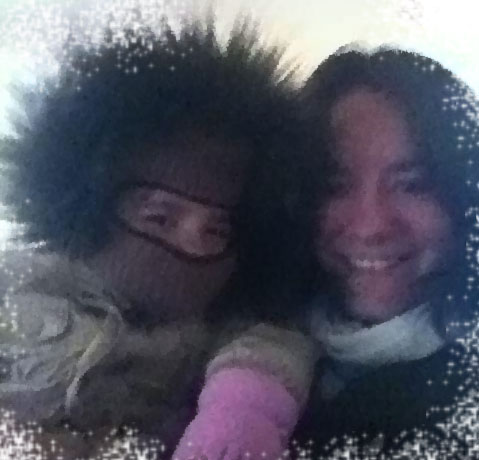 Today's recipe is inspired by moroko, a dish enjoyed in the African country, Lesotho.
Typically, Moroko is made with onions and greens, sauteed in oil with a bit of broth, not unlike the Kale (Sukuma Wiki) we made recently for Kenya. Moroko  can be made with any dark greens you'd like, such as kale, spinach, chard, or mustard greens. Optionally, beans or potatoes can be added. But I have a secret – the most wonderful mash around is when you add mustard greens to potatoes. And this mash, inspired by Lesotho, is what we're serving up today.
Turns out this is the mashed potatoes your mother always dreamed you would eat. Loaded with nutrients. And really, really green.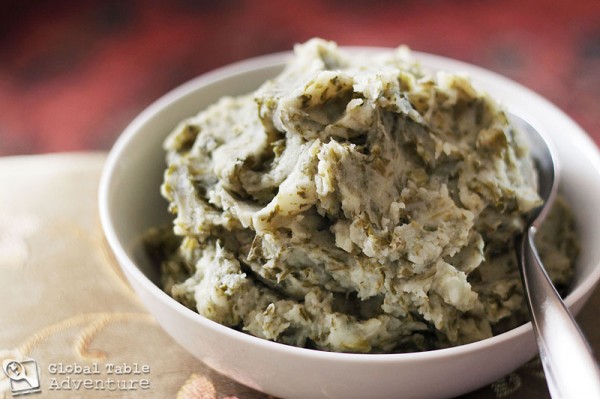 Serves 2-4
Ingredients:
1 bunch mustard greens, chopped finely
3 fairly large russet potatoes, peeled and roughly cubed
stock, as needed – I used about 1 1/2 cups
vegetable oil
salt and pepper
Method:
Take a drive through Lesotho. Enjoy the scenery. Try not to get vertigo (see that tiny white bus?) …
While you're there, gather up a happy batch of potatoes and mustard greens.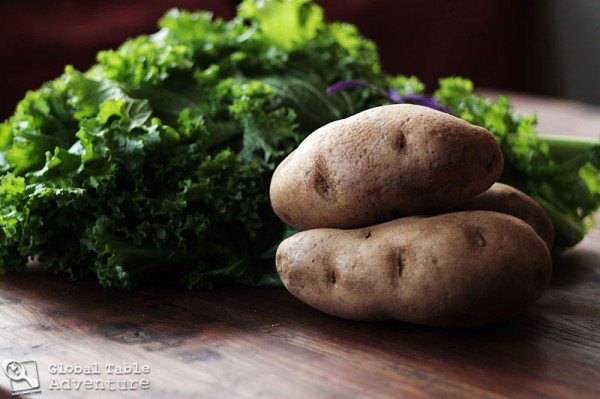 Remove the tough stems from the mustard greens and chop the leaves finely. Peel and cube the potatoes.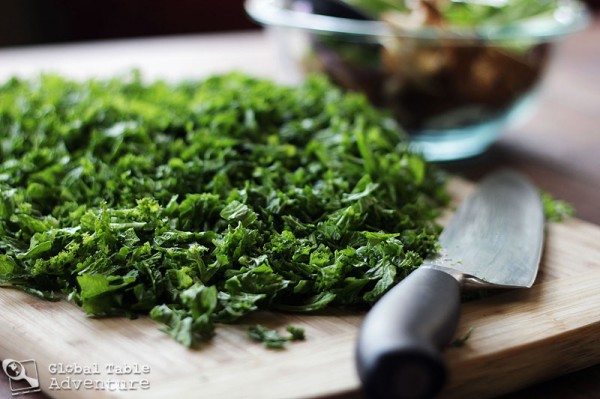 If you'd like, brown the potatoes in vegetable oil to add a bit more flavor. Then add the greens, stock, salt and pepper.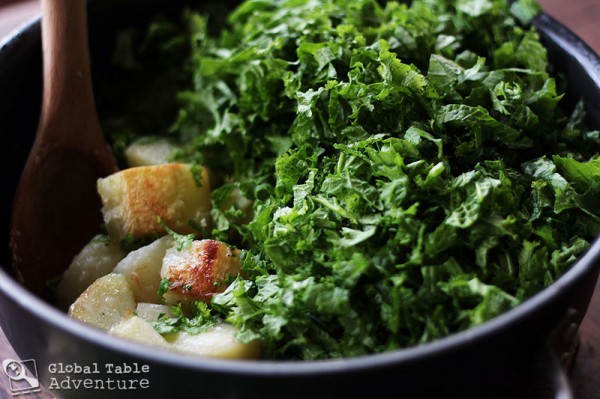 Cover and simmer until everything is soft enough to…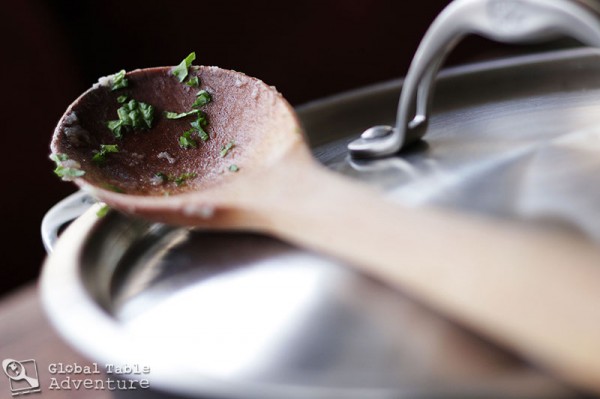 … mash with the back of a wooden spoon.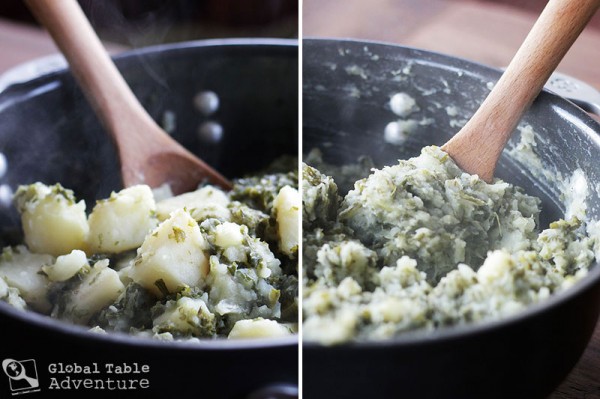 Pile high into a bowl…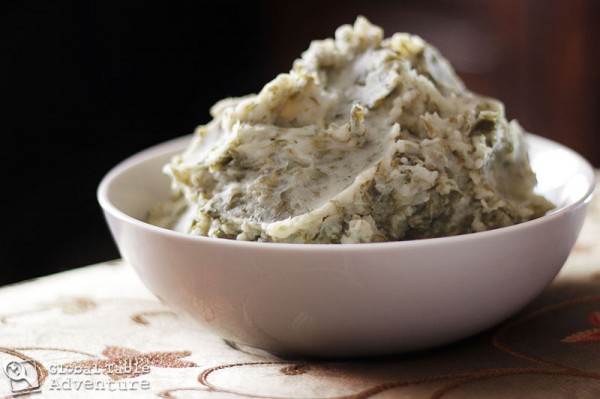 Mess around with it until pretty…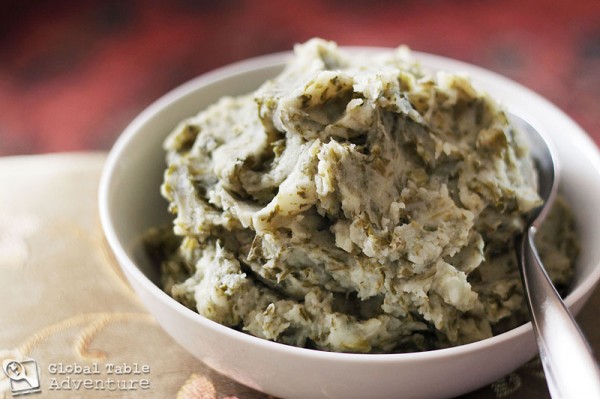 … and serve with a smile.
These are festive taters.
Great for any holiday table… any healthy holiday table.
So what do you say? Are you read to bring some comfort food into your chilly-cold-wintery days?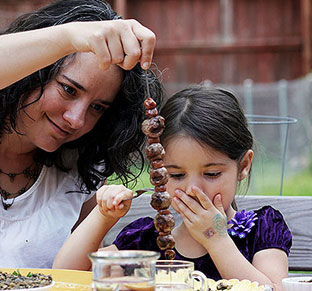 Hungry for more?
Be notified when National Geographic releases my memoir.
Simply fill in your details below.