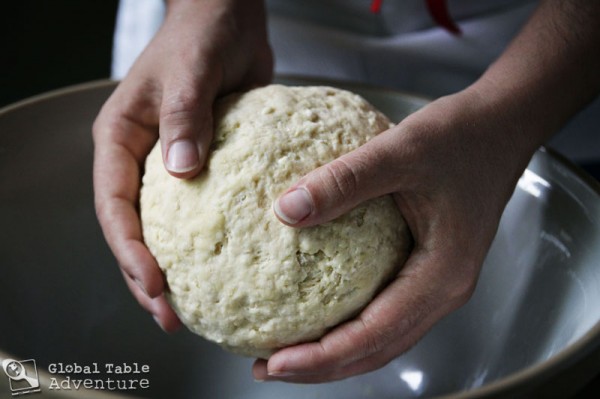 Makes 1 large batch. Enough for at least 150 standard ravioli & more noodles than you know what to do with.
Slap.
Roll, roll, roll, roll.
Slap!
My great grandmother, Assunta, made pasta dough with the strength of a hundred Italian sailors. Mom, just a kid then, was not allowed to touch. Instead she was told to sit quietly and watch. She remembers how, as Assunta rolled the dough thinner and thinner, it gradually swallowed up the table and heavy oil cloth covering. Eventually, all you could see was the giant sheet of dough – thin enough for spaghetti, linguine, tortellini or – as was typically the case – ravioli.
I'll tell you right now… The secret is in the slap. By occasionally slapping the dough down onto the table, the gluten relaxes, making it easier to roll out without springing back. That and generously dusting the dough as you go.
Ingredients:
5 cups flour
4 large eggs
water (about 1/3 cup, or as needed)
Method:
Find yourself a lovely Italian villa with an outrageously beautiful view.
Next, find four fresh eggs. I'm supposing you'd have your own chickens if you lived in Valle Slingia. It just looks like that kind of place. Can you believe this villa is abandoned? Who would do such a thing? *Sigh*
Next, dry your tears and then use the eggs to make a well in the flour.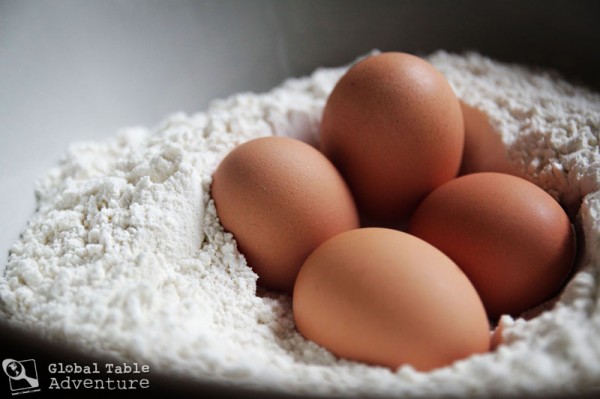 Crack them into the well and beat them, pulling in a little flour at a time. Some people use a fork, but I like to use my fingertips.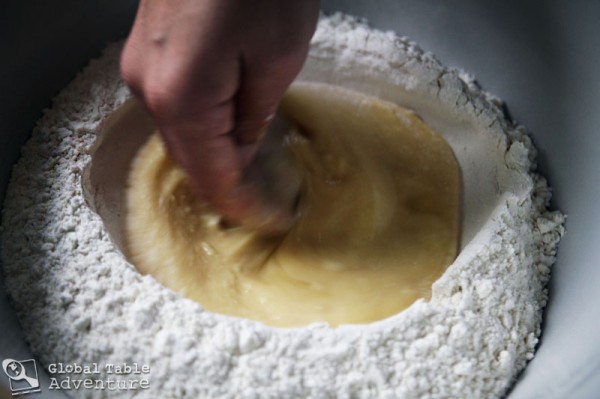 When the mixture turns into a shaggy mass, add a little water at a time until it forms a nice, soft (but not sticky) ball. I almost always use 1/3 cup – sometimes a little more. Knead for a few minutes to bring it together.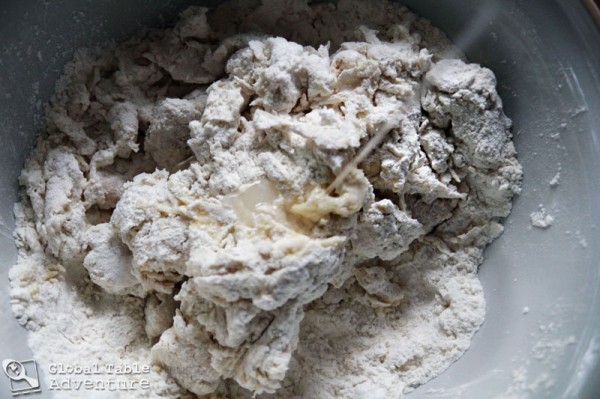 Next, set the dough aside to rest. See how it's a little bumpy?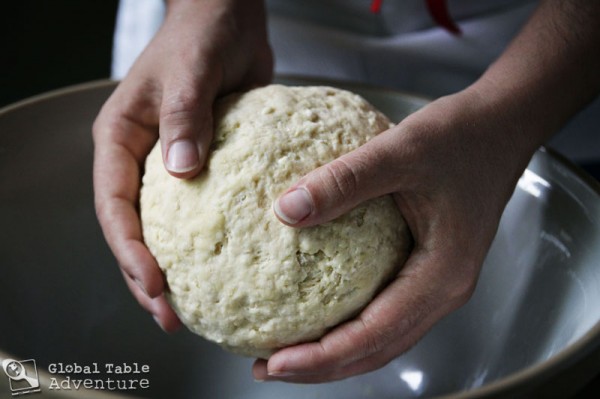 After resting for at least 30 minutes (longer is fine – you can refrigerate overnight – then bring back to room temperature before working it), all the bumps will smooth out – it'll be ready for rolling. It's like a completely different dough.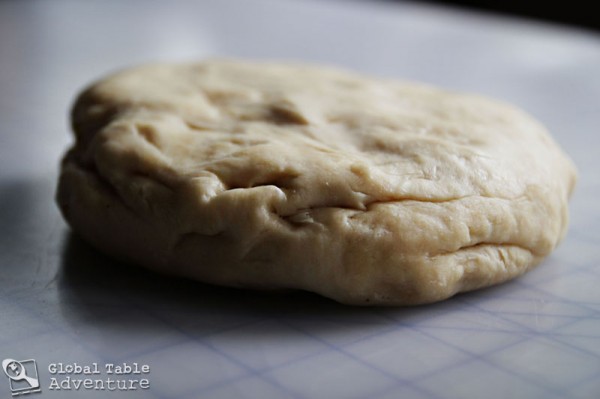 Then you can make anything you like. In our family we like ravioli.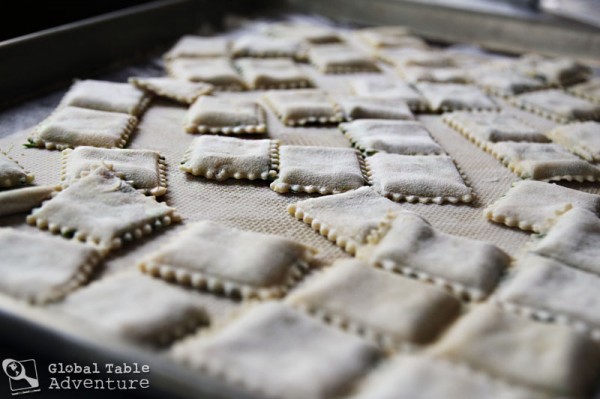 Mmm, homemade pasta.
There's nothing finer.
And I promise you, if you make it you'll have more friends than houses in Sardinia.
If you're willing to share.
httpv://www.youtube.com/watch?v=HBUDM0x6DLw&feature=player_embedded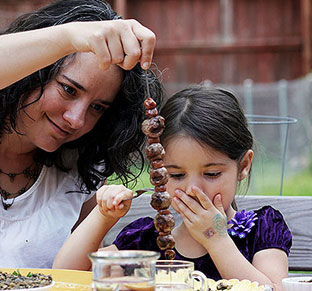 Hungry for more?
Be notified when National Geographic releases my memoir.
Simply fill in your details below.