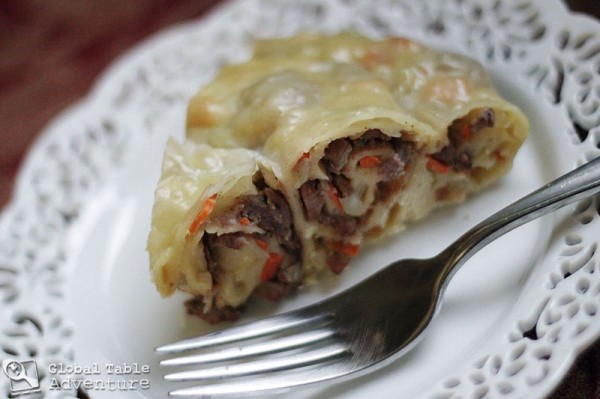 Truth: anything coiled up is infinitely better than the same item not coiled. Think cinnamon rolls… princess Leia's hair… really flexible kitty cats napping… and now, as never seen in my kitchen before Global Table Adventure, Oromo. This Kyrgyz dish of rolled and coiled pasta filled with various stuffings is pure genius. Unlike Italian stuffed pastas, no cheese is used as binder. Instead the filling is commonly meat and veggies (such as sweet potatoes or pumpkin). While it remains a decidedly simple recipe, some southern regions of Kyrgyzstan are said to add herbs to their fillings.
Still, however you slice it, Oromo is also more comforting than cinnamon rolls, princess Leia and kitty cats combined.
True story.
Notes: before you get started on this little journey you'll need a steamer, preferably metal but bamboo will do just fine. Recipe inspired by National Cuisines of Kyrgyzstan, where the recipe is said to be shaped like a swiss roll which is then bent back on itself into a circle. This recipe is my interpretation of these directions.
Ingredients:
1 1/2 cups sliced sweet potato or pumpkin
1 onion, finely chopped
1 lb lamb, trimmed of fat and finely chopped (about 2 cups)
pasta dough
salt
pepper
Method:
First, get in the mood by climbing the spiral stairs of Burana Tower. Don't get dizzy!
Then, prepare your pasta dough and set it aside to rest.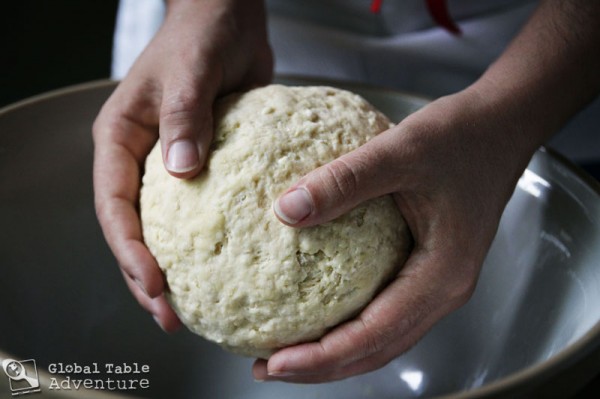 Meanwhile, prepare the filling. Like most meals in Kyrgyzstan, this recipe does not use a lot of ingredients. There are three main stars in our filling: lamb, sweet potato and onion. That's it.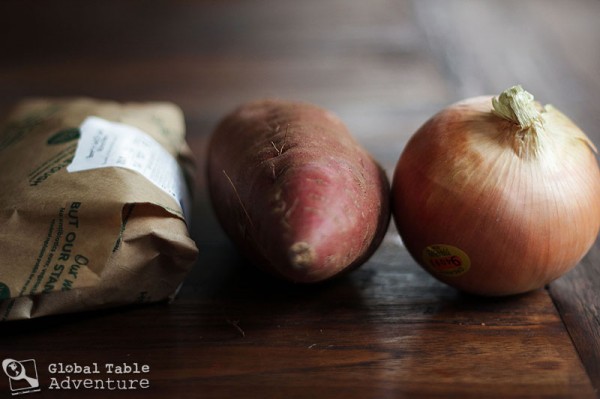 You'll want to chop everything up really small – about a quarter inch at the biggest. Next time I'm considering running everything through the meat grinder for a quicker, finer mix and a fun variation.
Add everything to a bowl with salt and pepper. Be sure to season it well – maybe 1/2 tsp of pepper and more salt than that.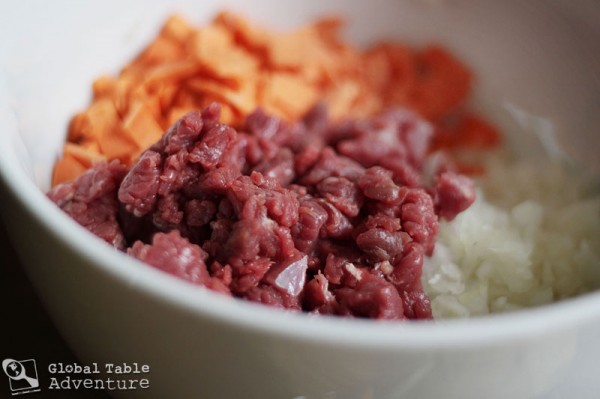 Give everything a good mix. If you'd like more sweet potato, add it! If you'd like more meat, chop some extra. It's all about making your tummy happy. Have fun with it… make up a little song and sing it.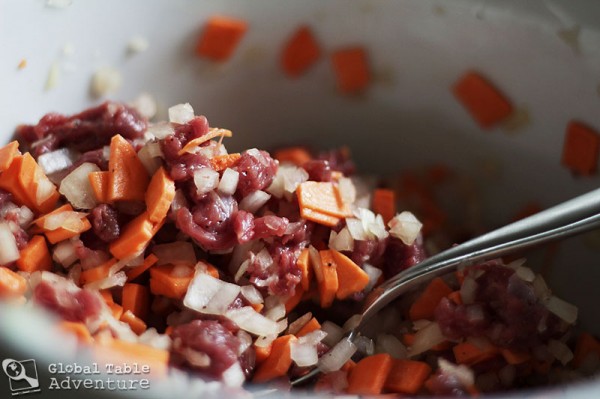 Now, time to get serious. Divide the now rested and smooth pasta dough into four pieces.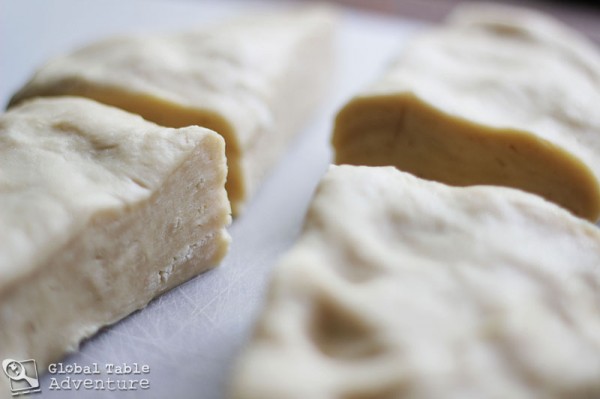 Working with one piece of dough at a time, roll it out as thin as you can – about 2 mm thick is good. The thinner you do it the more delicate the final dish. Of course, if you dont get it very thin it'll take longer to steam and your coil won't be as epic. No biggie.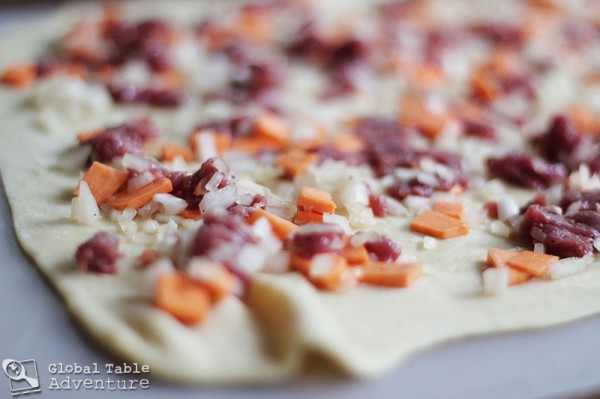 Cover with 1/4 of the filling and roll up the pasta into a long tube.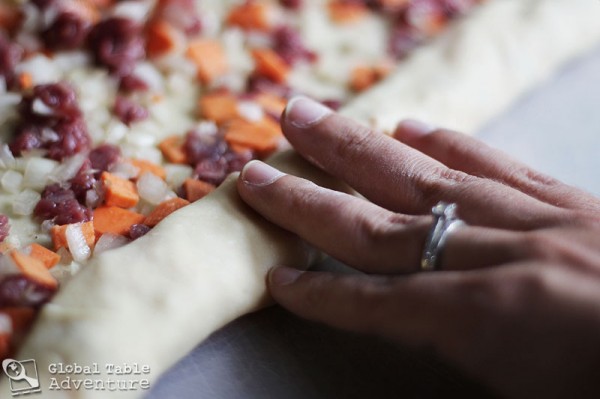 Next, coil it around itself. Repeat and add the second coil to the first, making it twice as big. Do this again with the remaining two pieces of dough so you end up with two coils of pasta.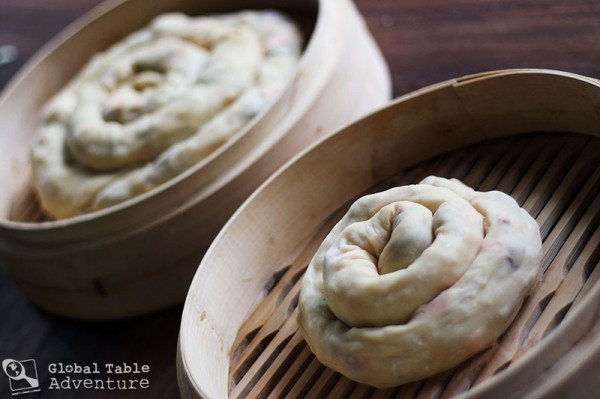 Steam for 45 minutes to an hour, or until cooked through. Add extra water as needed in the pot. Slice into pie shaped pieces and enjoy with a dollop of yogurt sauce (recipe will be up later this week) and a big smile. You did it!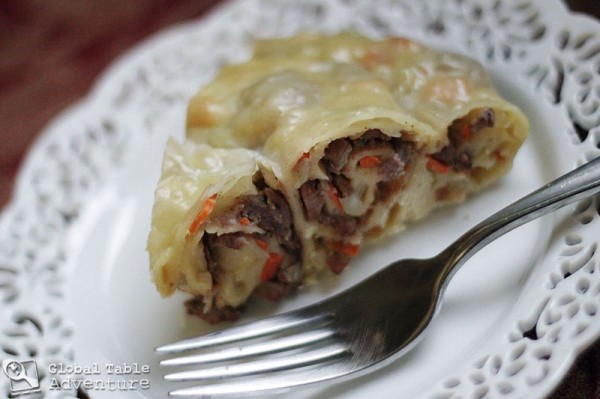 Be sure to finish your stovetop travel with a little nap in a Kyrgyz valley.
Now that's a dream worth dreaming!
Happy day to you.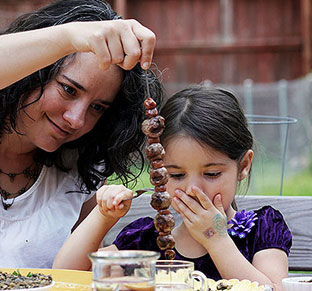 Hungry for more?
Be notified when National Geographic releases my memoir.
Simply fill in your details below.