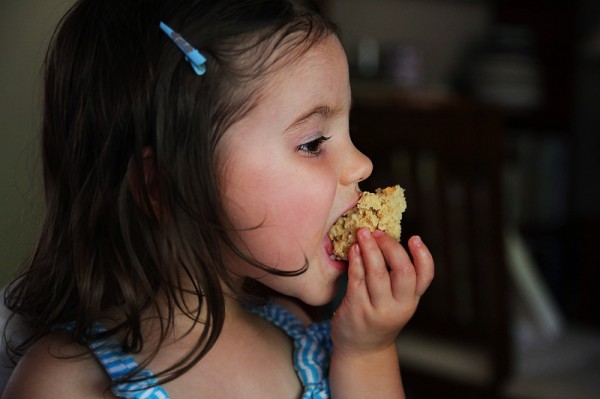 See that moisture in Ava's hair?
Yeah.
It's not dew.
The thermometer read 114F yesterday. This is the kind of heat that sticks to your hair – even with the air conditioner on full blast.
Considering the conditions (forecast of 116 today!), I desperately wanted to avoid the stove this week. I looked at cookbook after Irish cookbook. Yet, try as I might, there was no way to avoid turning on the stove for our Irish Global Table. We're talking about a country that eats stews. Roasts. Mashed potatoes. Breads. These warming, hearty meals are the most celebrated Irish dishes. There was no way a salad was going to cut it. We're going to have to time travel to winter, just for the week.
What sounds good to you?
Boxty Pancakes [recipe]
A day begun with Boxty pancakes is a good day. Despite the name, I'd call this more of an Irish crêpe – loaded with hearty potatoes and tangy buttermilk. Great with butter and chives, just like a baked potato.
Brown n' Oats Soda Bread [recipe]
A hearty whole wheat quickbread – great straight out of the oven, loaded up with softened butter.
Cashel Blue Pizza  [recipe]
Make your favorite pizza Irish by adding Cashel Blue cheese. Delicious on homemade pizza dough (simply use our pita dough recipe)
Dark Chocolate Guinness Cake with Bailey's Buttercream [recipe]
Someone help us all. This is an exercise in indulgence. A rich chocolate cake lightly flavored with Guinness Extra Stout, frosted with Bailey's buttercream. Perfect for birthdays and St Patrick's Day. Also, perfect for breakfast.