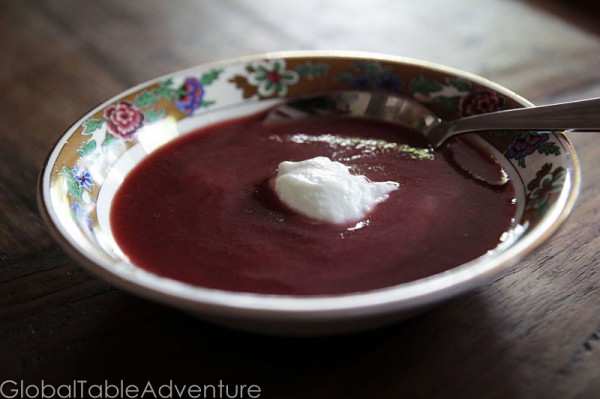 Serves 2-4
Relaxing has never been so easy. Dive into this cool bowl of deep violet cherry soup and feel the blissful calm of Hungary overtake you. It only takes 12 minutes to make, 10 of which you'll be daydreaming in a lawn chair with your sunglasses on. That's the kind of cooking I can get behind on a hot summer's day.
If you can get your hands on fresh tart cherries (a.k.a sour cherries), the soup will be even better. In fact, if you do, you'll be able to float some whole cherries on top of the soup as a garnish. The season is just getting started – they haven't made their way to Oklahoma yet – but keep an eye out – they'll be here any day now.
Note: The recipe is vegan if you leave out the sour cream garnish.
Ingredients:
1 jar tart cherries in water (29 fl oz), plus the liquid from the jar.
1/3 cup sugar, or to taste
1/4 cup dry red wine
1 cinnamon stick
Garnish:
sour cream, to taste (optional, not for vegan)
Method:
When I'm relaxed, life is good. I smile more. I laugh more. I dance more.
Summertime meals should be relaxing. It's too hot for anything else.
To make this easy, breezy, chilled soup, flip flop into the kitchen and add the cherries, their juices, sugar, red wine, and cinnamon stick to a medium pot.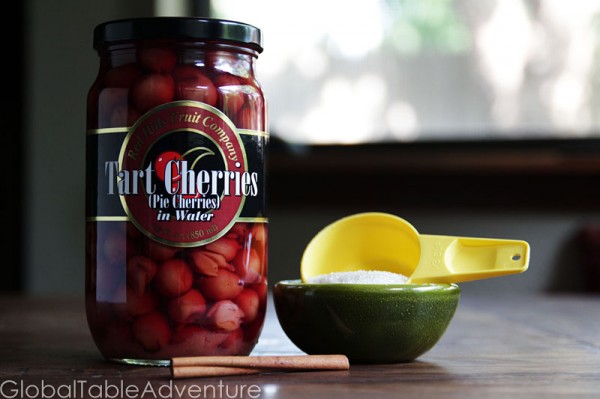 Bring to a gentle simmer.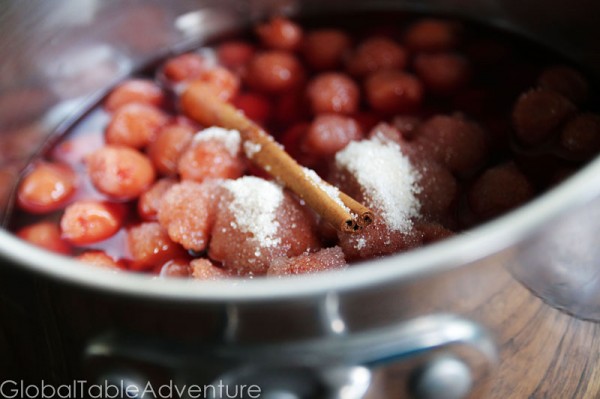 Don't forget to pour on the wine. It adds flourish and deepens the cherry flavor. You can drink the leftovers, which goes well with our theme of relaxation.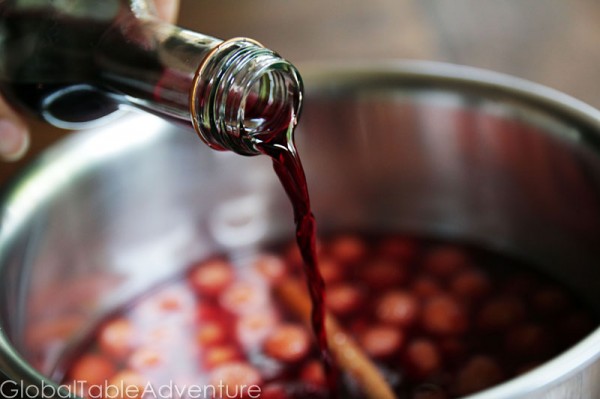 Let everything gently simmer and mingle for about 10 minutes.
Meanwhile, take a nap in the glorious shade at the Fisherman's Bastion in Budapest. Let the 7 towers of the viewing terrace take your dreams up, up and away – over the ambling Danube river.
Ahh, that was nice.
Upon waking, add the cherries to a blender (be sure to remove the cinnamon stick).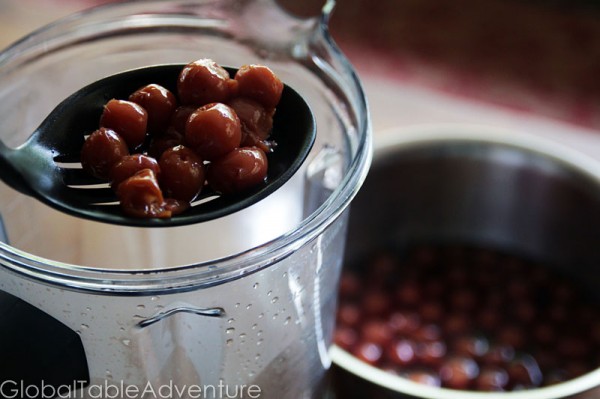 Pour on 1 1/2 cups of cooking liquid (should be just about the entire thing). If you don't have quite enough, add a little water or wine.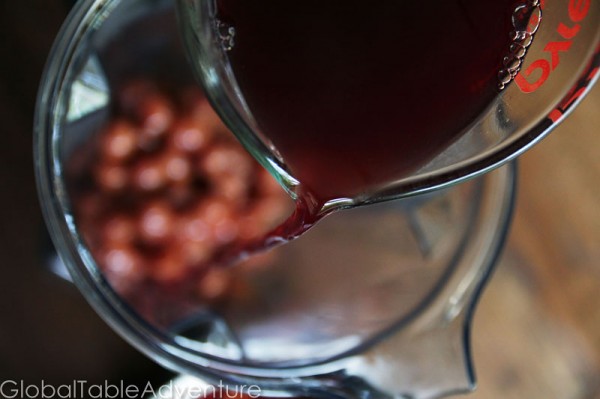 Puree until perfectly smooth. Serve with a dollop of sour cream.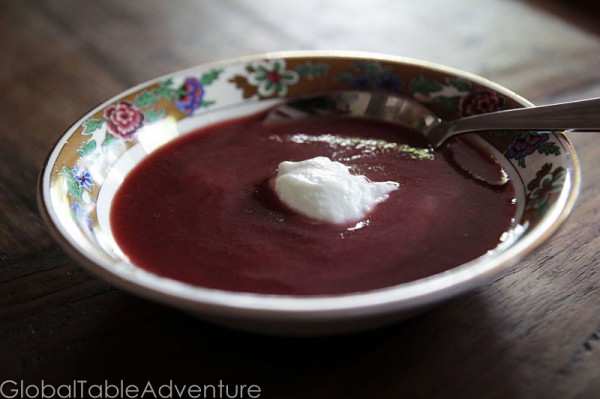 Sending you relaxing regards, from Hungary's Global Table.
P.S. Eat with your mother or grandmother, on pretty china. Preferably at the Fisherman's Bastion. In the shade of a mighty tree.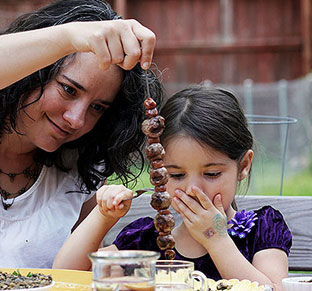 Hungry for more?
Be notified when National Geographic releases my memoir.
Simply fill in your details below.