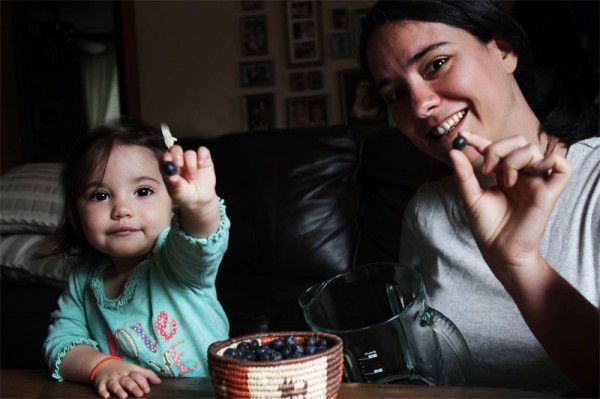 I always wince a little when I tell a native about the food I chose to represent their country. I wait for the hammer to drop – for them to tell me "no one eats that food!" Or "good job stereotyping my country!" When I met Ruby, my new half-Finnish friend, I had already been to the grocery store and purchased what I needed for this menu. The thought of changing plans exhausted me. When she asked me what I was making, I almost didn't tell her. I almost ran away.
I got lots of excited nods, especially when I got to the Pulla. Oh, what a relief.  But my luck changed when I got to the blueberry milk. She shook her head slowly. I panicked. My mind raced – what could I make instead? Thankfully her mother stepped in to clear things up. Blueberry milk really is authentic. It's just not something that she had growing up in her house. Phew, crisis averted.
Funny how localized food can be, right down to our own homes.
What sounds good to you?
Scandanavian Mustard & Dill Sauce [Recipe]
Grilled salmon gets a boost from the tangy bite of mustard and loads of fresh dill. If you love mustard, you just might swoon.
Maple-Glazed Rutabaga [Recipe]
Browned and then lightly glazed in maple syrup – this rutabaga side dish is winning. Kind of like Charlie Sheen, but not exactly.
Cardamom Sweet Bread (Pulla) [Recipe]
Wake up to pulla, Finland's answer to the cinnamon roll. Much less sweet but incredibly flavorful thanks to cracked cardamom seeds and a lightly spiced filling.
Blueberry Milk [Recipe]
A happy blend of blueberries, fresh milk, and ice. Buy extra blueberries to stir into the drink, if desired. This is a great recipe for making with kids.
As usual, recipes and meal reviews will be up by Monday morning.