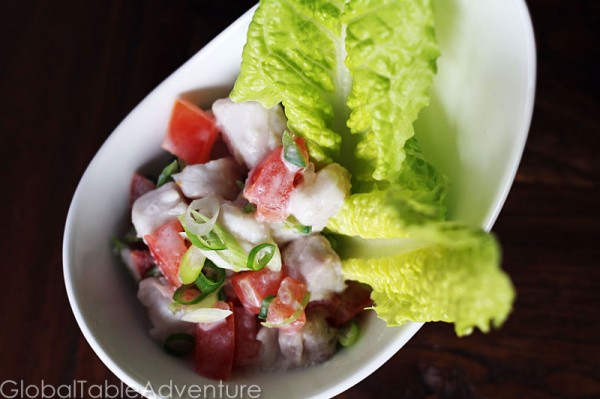 Serves 4 (as an appetizer)
Until Kokada entered my life, ceviche was uncharted territory for me. Raw fish dishes are definitely not native to my hometowns – Boston, Atlanta, Paris, or Luxembourg – they're really more of a tropical item. (Is it weird to say I have more than one hometown? It's all I know…)
I had my reservations about consuming raw fish in landlocked Tulsa, Oklahoma – but, after taking a big sniff, the fishmonger assured me the mahi-mahi was fresh. What a flavor sensation it is – mild fish swimming in a blast of tart lime juice and cloaked in creamy coconut milk. I added a bit of hot pepper to give even more dimension, but you can use regular green peppers if you'd prefer.
TIP: Ask your fishmonger to skin the fish and remove its bloodline.
TIP 2: If you have leftover coconut milk from a can, use it to make some Grilled Corn with Coconut Milk.
Ingredients:
1/2 lb fresh mahi mahi (skinned & bloodline removed)
2 limes, juiced
1/4 tsp salt
1 small tomato, seeded and diced
1-2 green onions, sliced thinly
Minced jalepeno, to taste (I used 1 Tbsp and it was plenty hot)
1/3 cup coconut milk
romaine lettuce, for scooping/wrapping (about 1 small head)
Method:
Make this recipe beachside, preferably with dried ocean water on your face and sand in your hair.
First step? Gather the freshness: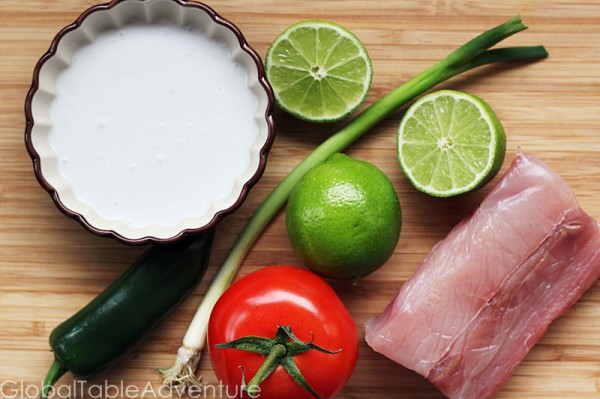 Then, dice the mahi mahi as small as possible. I did 1/2 inch cubes, but 1/4 inch is preferable.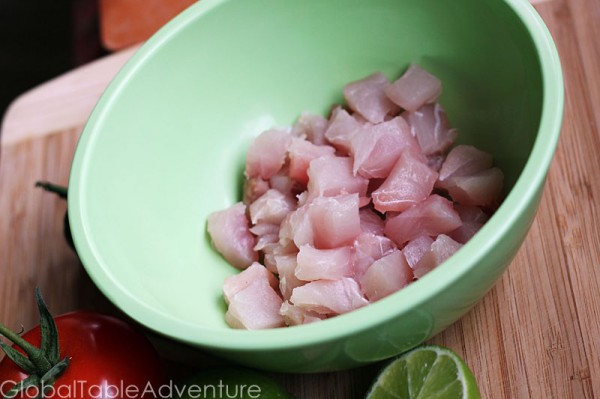 Sprinkle with salt…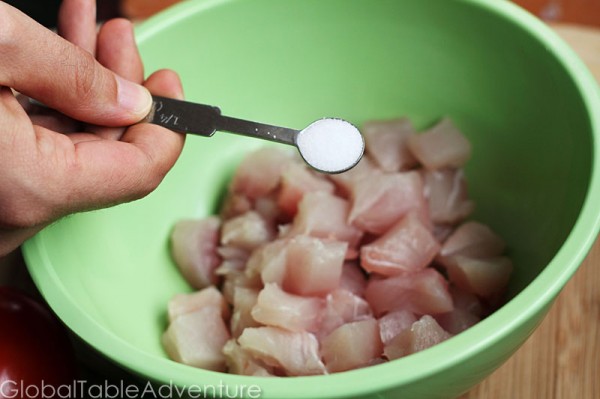 And the juice of two limes. Give the fish a thorough stir. Lime juice can only "cook" the fish it touches.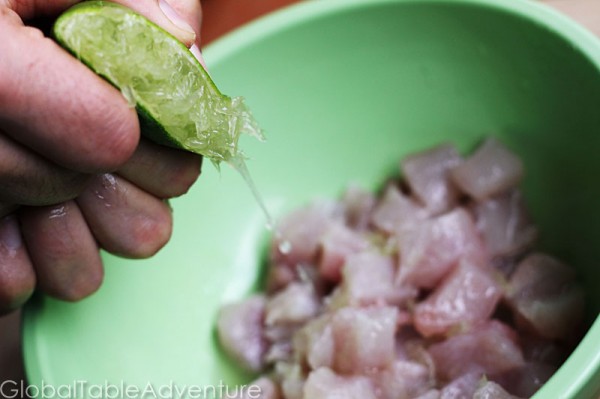 Cover and marinate for an hour in the fridge, tossing mixture with a spoon after 30 minutes.
Look – the fish is now white! The acidic limes did their work… chemically "searing" the outside of the fish.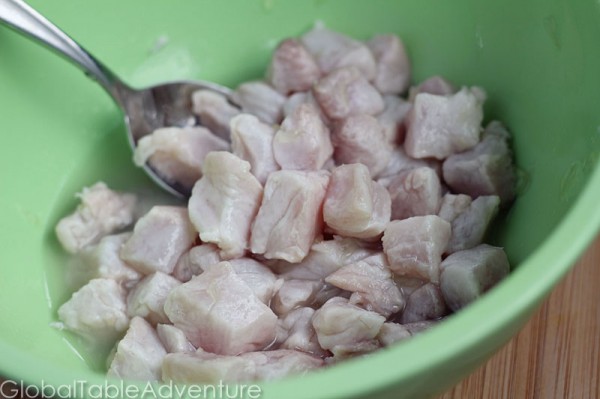 Toss the tomatoes, green onion and jalepeno on top of the fish…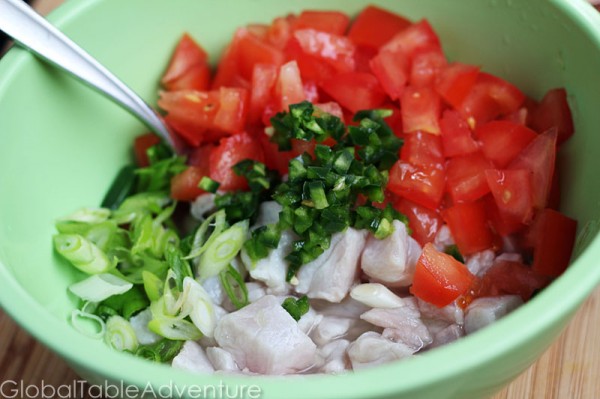 And pour on the coconut milk (whisk the coconut milk smooth before adding to the fish).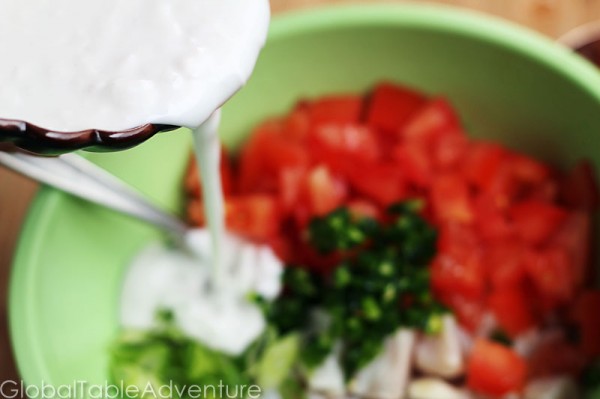 Give everything a stir and serve with pieces of lettuce. You can leave it soupy (I've seen photos this way) or use a slotted spoon to drain off some of the liquid. Whatever works for you!
I kept mine rather dry and scooped the kokoda up with lettuce, rather like chips and salsa.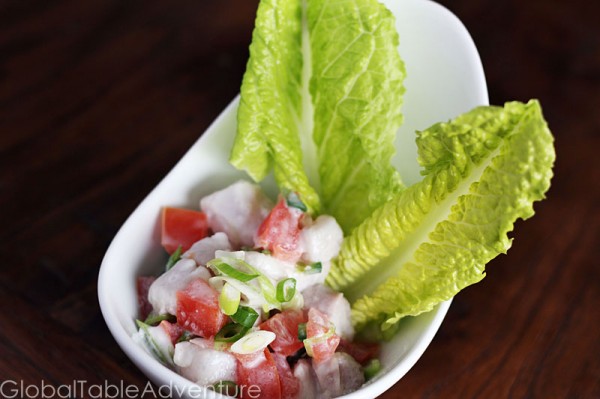 Serve after a game of beach volleyball, or a long, tiring swim.
Oh, hurry up summer! I'm ready.
Are you?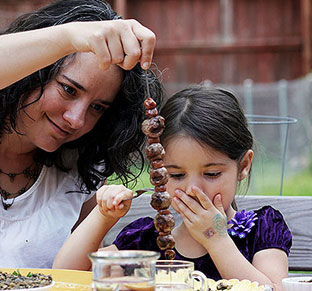 Hungry for more?
Be notified when National Geographic releases my memoir.
Simply fill in your details below.