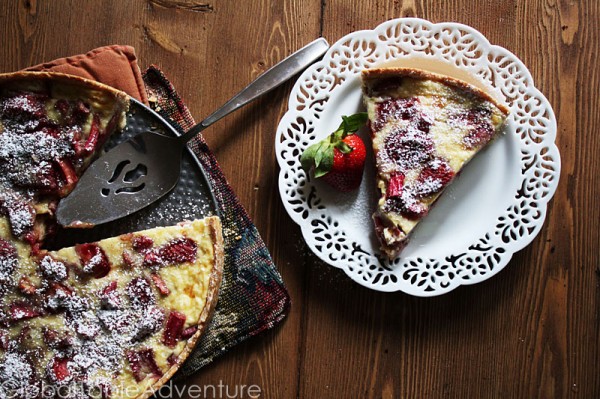 Want a bite of Estonian springtime? Go for rhubarb, the most beloved, cold-climate vegetable around. It looks like celery with lipstick, but tastes fruity and tart. Elizabeth Schneider explains the special place rhubarb has in countries like Estonia:
Imagine that you've spent the winter eating fruits and vegetables rationed from a root cellar and canning jars. Now imagine the first rosy rhubarb of the year, welcome as new grass. Not so long ago, rhubarb held a special place in the culinary calendar as a unique fresh food, the earliest harbinger of spring.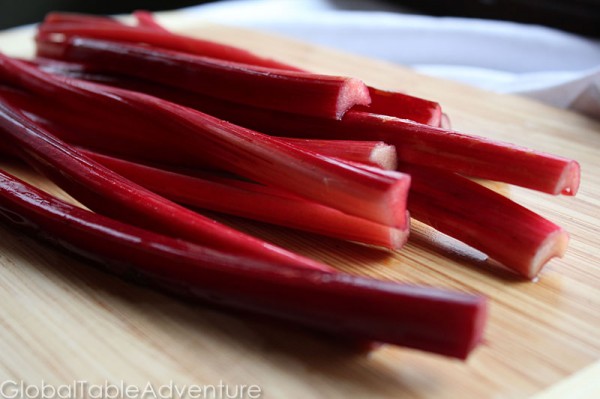 5 Fun facts about Rhubarb:
Never eat the leaves, cooked or raw. They are toxic.
Never cook rhubarb in aluminum – it will dull the fruit's color.
Look for flat, deep red stalks. They have the most flavor.
Rhubarb can be mild or extremely tart. You may need to adjust your sweeteners accordingly.
Rhubarb season begins in March, but hothouse rhubarbs are available as early as January.
RECIPE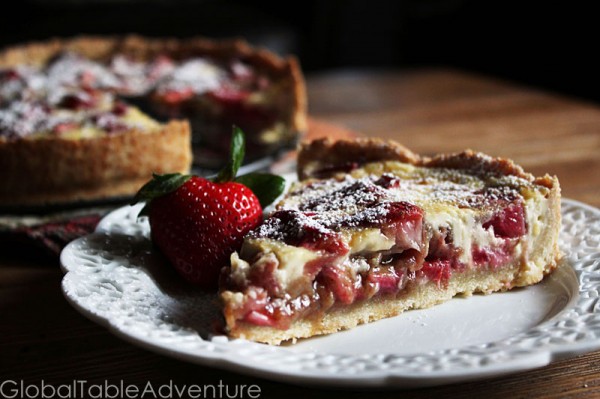 Serves 8-10
A casual dusting of confectioner's sugar gives this treat rustic appeal. Perfect for garden parties. People should have more garden parties, don't you think?
Ingredients:
For the dough:
2 cups flour
1 stick salted butter (8 Tbsp)
1/2 tsp baking powder
1/8 cup brown sugar
water – about 4-6 Tbsp
For the filling:
1/3 cup flour
1/2 cup brown sugar
1/2 tsp cinnamon
1/2 tsp cardamom
2 cups rhubarb cut in bite-size pieces (about 1/2-1 inches long, depending on thickness)
2 cups strawberries (quartered)
1 cup heavy cream
2 egg yolks
Method:
Open the windows and sing with the little birdies – it's that time of year.
If it's too cold, keep the windows shut and hum along with a little Estonian music.
Preheat the oven to 350F.
Meanwhile, pulse together the flour, butter, baking powder, and sugar in a food processor.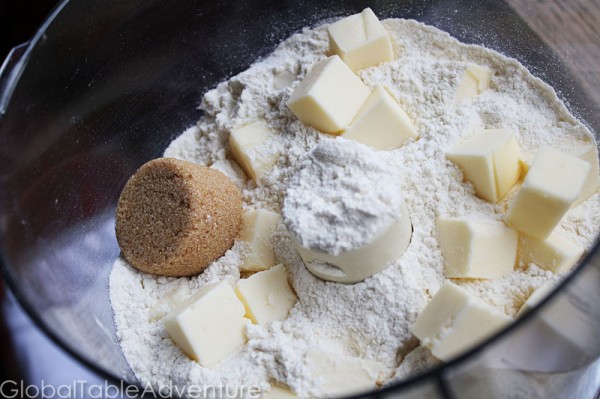 Drizzle water into the mixture until it comes together and can be formed into a ball of dough.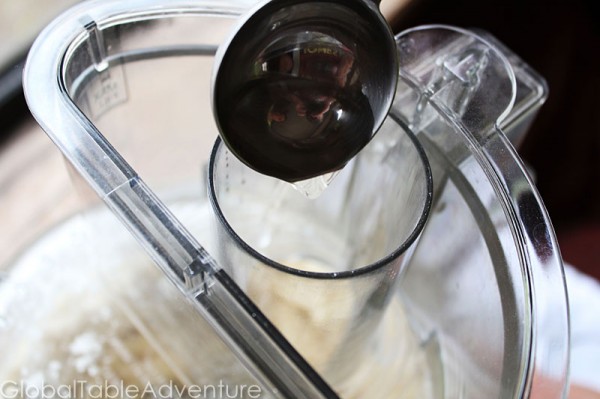 Like this…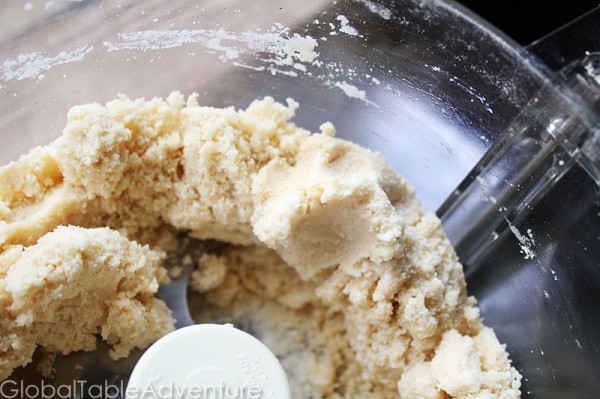 Next, press the dough into a 10″ sprinform pan, being sure to go up the sides at least 1 1/4 – 1 1/2 inches (so the liquid doesn't overflow). I like the edge to be a little uneven – it looks rustic and charming once it is baked. Plus, it's much easier. Plus, plus it's more fun to do with a 19-month old.
Refrigerate until needed (the dough, not the 19-month old).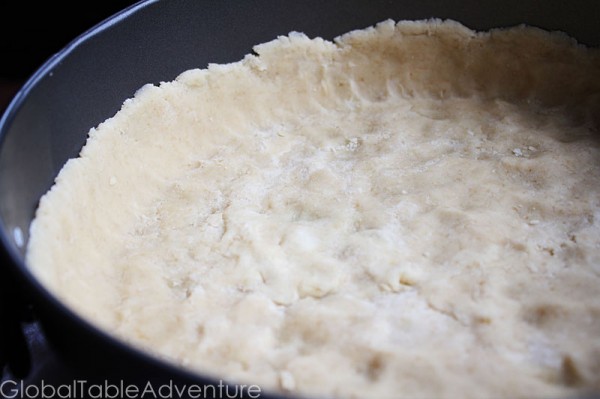 In a small bowl, whisk together the flour, brown sugar, cardamom, and cinnamon. In a measuring cup whisk the cream together with the egg yolks.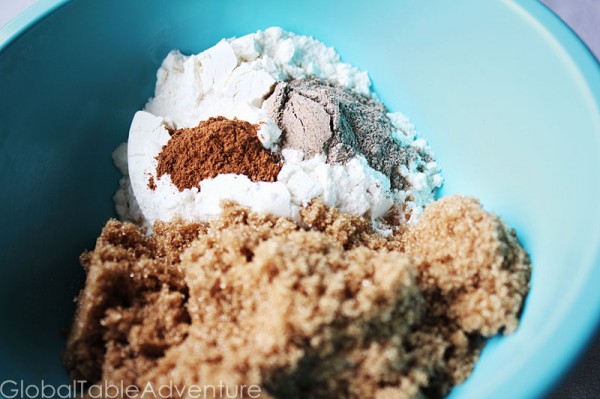 Add chopped strawberries and rhubarb to a large bowl.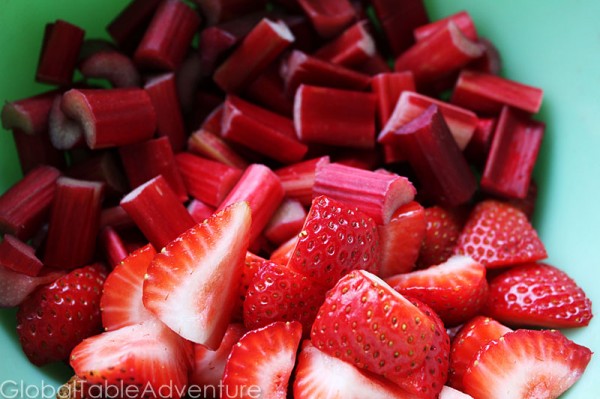 Toss with flour mixture…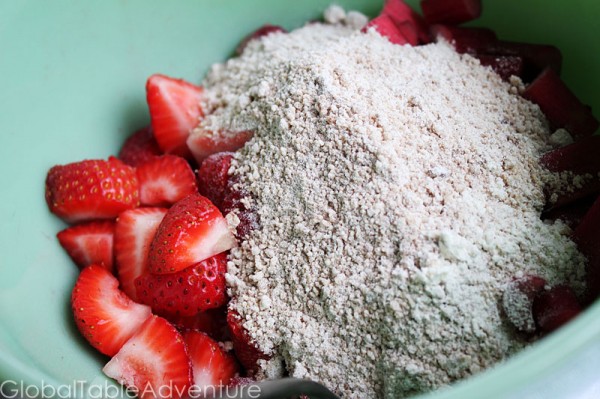 Until it looks frostbitten. Gorgeous.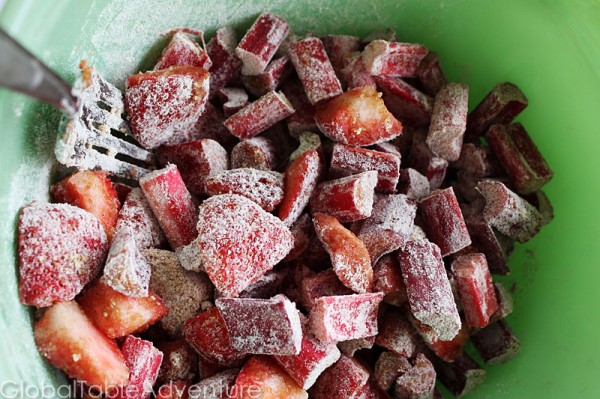 Add the strawberries to the tart and pour the cream/egg yolk mixture over the top.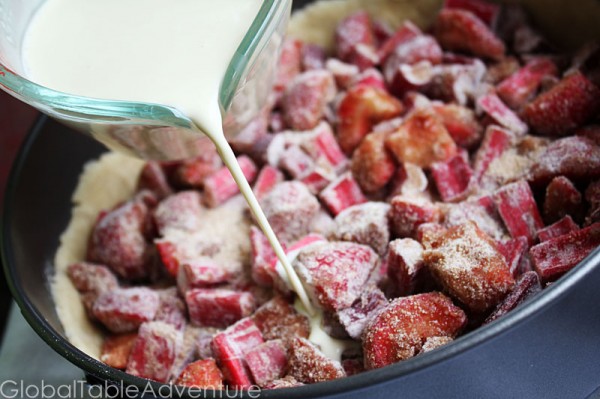 This tart could very well create world peace.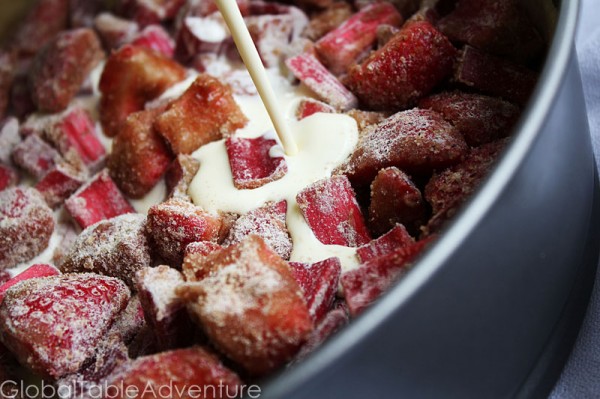 Mostly thanks to the heavy cream.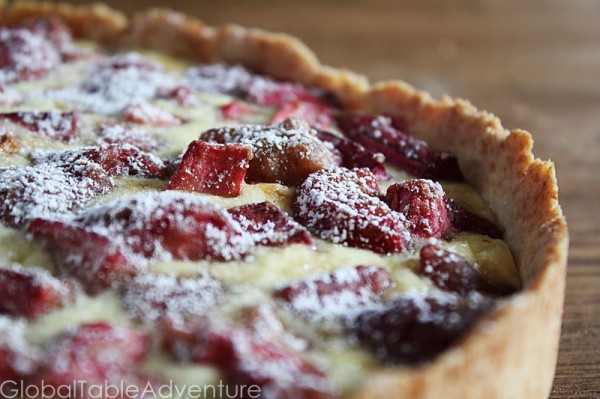 And the powdered sugar.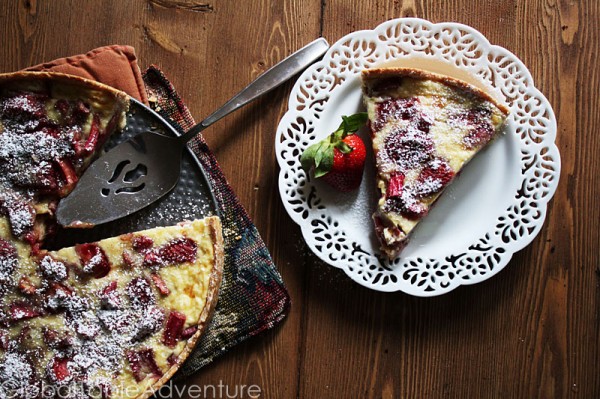 But also because of the strawberries and rhubarb.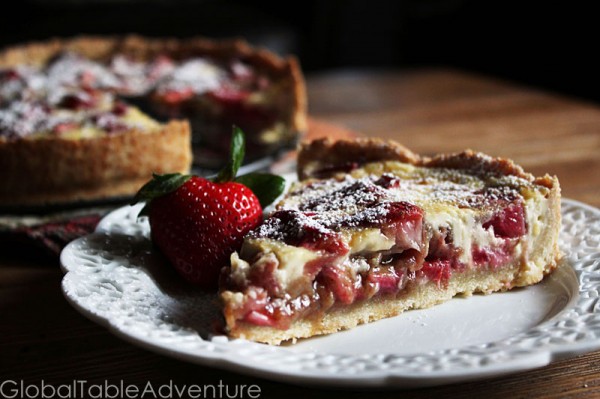 Bake 30-35 minutes, or until the berries are softened and the cream is set.
Enjoy immediately, right now, this minute – with tons of love and your favorite person in the whole wide world.
Who is your favorite person in the whole wide world? Can such a question even be answered?
P.S. This tart is as good room temperature as it is cold, although cold is probably more traditional. I'm only saying, in case you can't stand to wait until it cools down all the way to dive into the sweet tart goodness. In which case you are probably required to eat it with vanilla ice cream.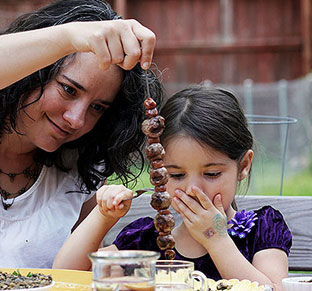 Hungry for more?
Be notified when National Geographic releases my memoir.
Simply fill in your details below.