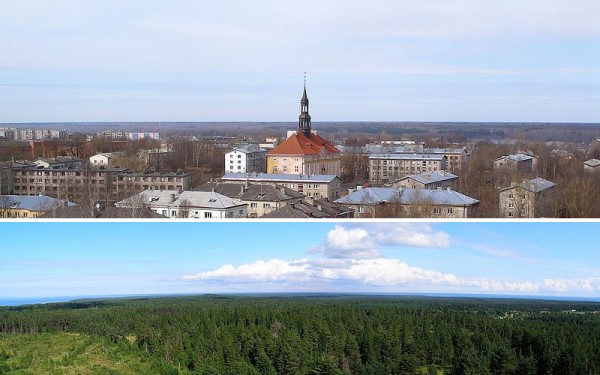 After countless shots of pristine forests, glistening lakes, and hug-able medieval buildings, there he was. A nude man. In the snow.
Welcome to Estonia – where the beauty of the outdoors is celebrated and, as I unexpectedly learned this morning, nude men pop up in goofy beer ads. A Le Coq is an Estonian brewery that makes everything from beer, to soda, to juices.  They are the most popular drink company in Estonia, tracing back more than a century. Which, I suppose, is why I happened upon several A Le Coq ads while searching youtube for Estonian food and tourism videos.
Whoops.
While good for a chuckle, the ad gave me the chills. After all, the man is bare-bottomed in the snow. By the looks of it, he's standing in real snow. I'd like to think his Estonian diet was instrumental in giving him the fortitude to stand there for 30 seconds in a foot of fluffy-white. With that assumption, let's take a look at the Estonian food that might have sustained him through his cold trial (besides the obvious A le Coq).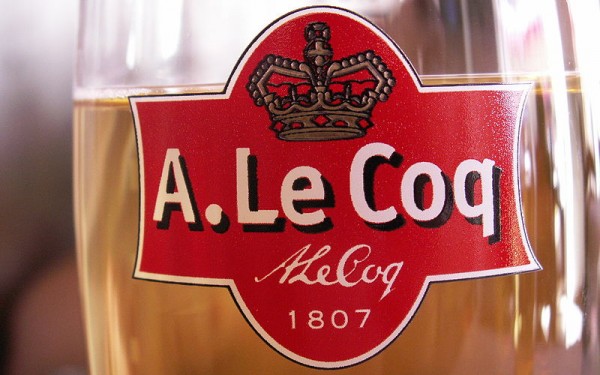 Carbs, carbs, and more carbs.
Perhaps this man was able to withstand the trials of snow-streaking thanks to Estonia's carb-tastic meals. Potatoes are the primary staple – and are served boiled, baked, mashed, and fried. They stick to your ribs in the coldest of times. If  you can't stand potatoes (does such a person exist?) then you might try barley, a nutty grain served like oatmeal for breakfast, or like rice for lunch or dinner. A third option? Dark rye bread. These satisfying carbs are usually saddled with with meat and gravy. Perfect fuel for snow streaking.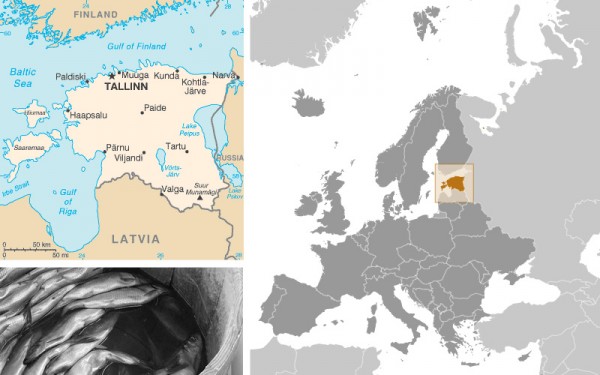 Something fishy.
Estonia juts into the chilly Baltic Sea and Gulf of Finland, making fish – especially herring – a much loved item. Salted, smoked, or fried, herring is typically served on top of, or under, or swimming in a sour cream sauce. Thinly sliced red onions, dill, lemon juice or vinegar may all be present. A rugged, beer-drinking, weather-braving Estonian could eat tons of herring [Recipe].
Sweet Treats.
As for desserts? Rhubarb is a great springtime treat – adored in pies, tarts [Recipe], and cakes. Estonians also eat cheesecakes which would really be better off called "cheese" cakes – they are not overly sweet like what you'd expect out of NY-style cheesecake. The delicate sweetness is often balanced with a tart spoonful of lingdonberry jam.
When the holidays roll round, don't forget about gingerbread – a treat as popular in Estonia as it is in nearby Denmark, Sweden and more. Not just for holiday cookies, some Estonians do fun things like use gingerbread [Recipe] as a base for their cheesecakes [Recipe]. Or perhaps to refuel after running around in the snow. The spices are rather warming.