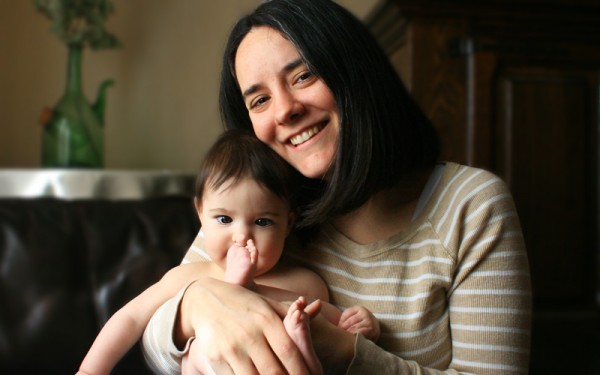 About a year ago I was in a strange place.
I was a new mom. My hair was a mess. My eyes were crusty. I hadn't slept through the night for over a year – since about the time Ava started trying to push her bottom through my ribs. From the inside.
Yawn.
About this time I was also looking for purpose. Like deep, soul searching purpose.
I got a haircut, but it didn't help.
I wanted (needed) to make a difference at home and in the world.
I had sweet baby Ava and my love & best friend, Keith – so at home was covered.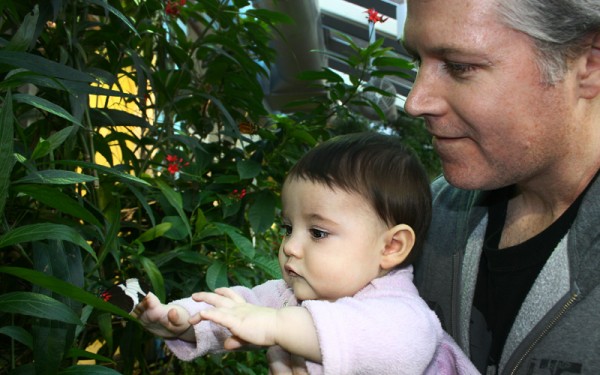 But what about in the world? What could I do to make a difference?
On one of my sleepless nights, at about midnight, I woke my husband up.
Yes, it was a work night. Yes, he's a very patient man.
In the whispers and flickers of the night we hatched a plan.
Here we are a year later – You and me. You and Keith (a.k.a Mr. Picky). You and Miss Ava. You and the whole, wide world.
Together we've built a giant bumbling, hungry, happy, curious, global family. And, as someone who had a very bumpy childhood,  it brings me to tears to think how my family has grown so much.
In honor of you … and in celebration of this first year of our Adventure … I asked if you would show me your faces. You happily obliged, sending in pictures of yourselves holding your favorite spices, herbs, and seasonings. What fun I had "unwrapping" your emails. I read notes from a few miles away, and notes from all the way across the world – in Africa, Europe, Asia, and more.
So, without further ado, let's celebrate you!
I chuckled when I saw the photos sent in by the guys. There was a very clear theme – they a strangle hold on garlic, onions, and…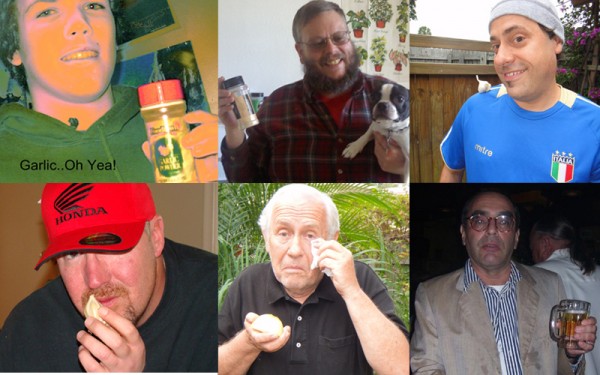 … beer? Hmm. I can roll with that. After all, I used all three to season my stoofvlees (Belgian beef stew).
Now for the gals.
Some couldn't pick just one spice but showed off their overflowing spice drawers. Wow! I wish I had a collection like this!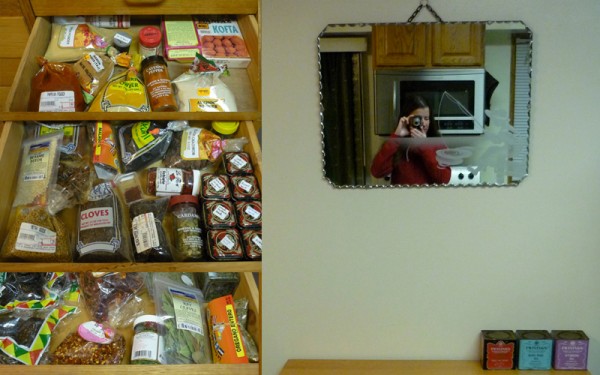 Still others drew on fresh flavors – basil, vanilla beans (all the way in Africa), cardamom, garlic, and ginger!
Yum… I could really go for a cup of fresh ginger tea!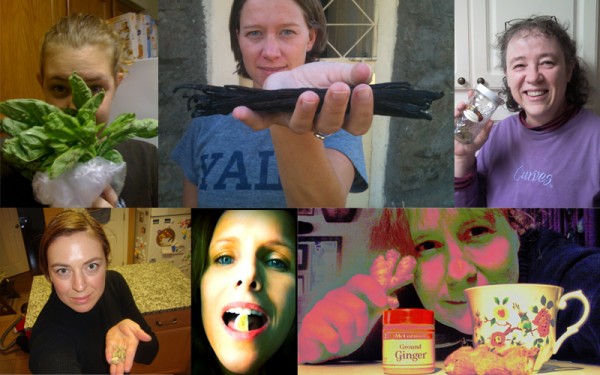 This next group of fine ladies have fabulous glasses, in addition to fabulous spices! In fourth grade I wanted glasses so bad, I faked not being able to read the eye chart. True story. Oh, and the gals in the bottom row, with plates full of tasty food? They're on a houseboat… in India … taking a tour of local spice gardens bursting at the seams with black pepper, cardamom, ginger, turmeric, cinnamon, clove, and vanilla. How inspiring!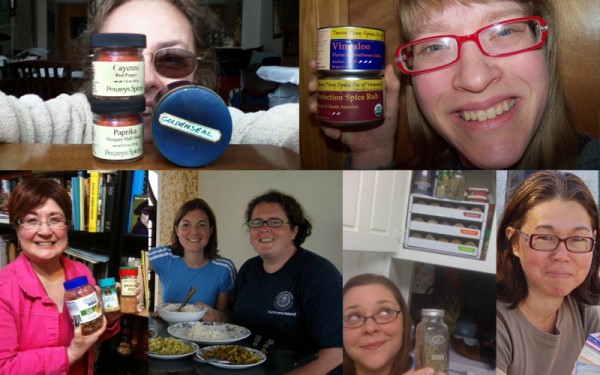 As for ourselves…
I went with vanilla for two reasons. First, I like to wear it as perfume on baking days (something my mother does) and second, it makes the most wonderful scented mustache.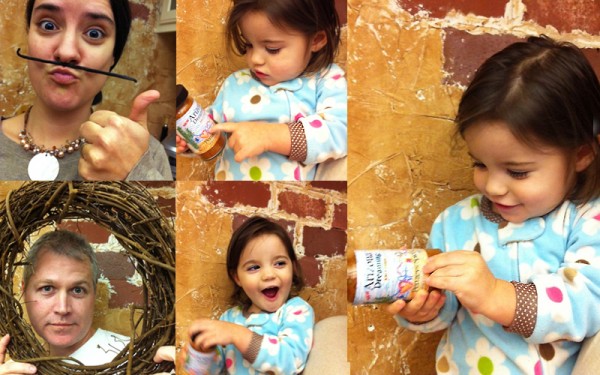 Keith chose his beloved cinnamon wreath. If it weren't so prickly, he'd probably wear it around his neck all day, gnawing on it.
Ava's favorite seems to be a salt free spice blend called "Arizona Dreaming" from Penzy's. She likes to dip asparagus and other veggies into it. If she sees the jar on the table, she immediately wants some. She asks for it by saying "bloop" because that's the sound she makes when she dips her food in it.
Now, onto the contest winner who will get the same spice jars I started this journey with (winner selected by random.org)
Thank you for all your beautiful photos and nice notes. I was really touched and happy to read how much you are enjoying the Adventure. I ran your comments through the randomizer and came up with a winner:
Congratulations, Carrie! Carrie says:
As for my collection, we'll, it's out of control. I do love to cook and bake. I love ethnic and diverse foods. And I have the herbs and spices to prove it! I typically buy in bulk – from an Indian grocer and my health food store. I've also ordered online. I have one full cabinet with spices as well as an entire shelf in my pantry. I have some old jars that I refill but it's definitely a mix and match sort of thing. I use an old coffee grinder (like a hand held electric one) to grind my spices. The crazy part is that I don't even have store-bought spice mixes, like chili powder! I make it by mixing my spices and grinding, each time I need it. I make my own curry, jerk, Cajun, chili, and Italian. I did buy an herbs de provence mix, though. And I have like 5 kinds of salt and peppercorns.
Wow, Carrie! You are an inspiration. Send me an email sasha (at) GlobalTableAdventure (dot) com to claim the jars.
And finally, a thank you!
Thank you for an awesome year of stovetop travel. Remember, we create peace when we learn about each other – when we understand one another.
Keep cooking and spread the love.