Food coloring fun,  one-sided "pancakes," and one pot wonders… we've made it to Djibouti. This east African country really has a way with flavors – rich, bold, and warmly spiced – yet so simple to put together. I mean, what cook wouldn't love a whole grain "pancake" that you don't have to flip? I'm officially in love.  Even Mr. Picky wasn't so picky this week. And that's a good thing.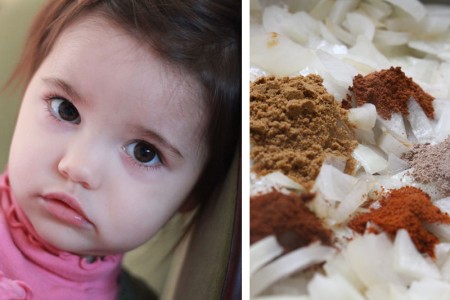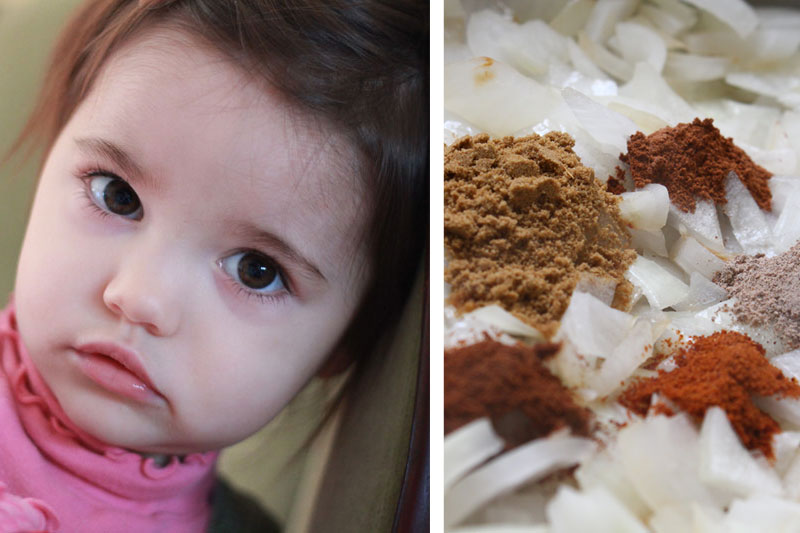 Rainbow Rice Palau (Dyed Rice) [Recipe]
Brighten up the dinner table with the vivid colors of Rainbow Rice. One bite fills your mouth with warm cinnamon, cumin, cardamom and more. Traditionally served for special holidays – try any combination of colors to coordinate with your special day.
Djiboutian Lamb & Rice (Skoudehkaris) [Recipe]
A one pot dish of lamb stewed with tomatoes, onion, rice, cayenne, cumin, cinnamon, cardamom, and a teeny pinch of cloves.
Yeast-Risen Flatbread (Laxoox) [Recipe]
This yeast-risen flatbread/pancake can be eaten with sweet or savory food. It is browned on one side only – try it topped with lamb stew or dipped into sauces – the open holes will absorb loads of flavor. When Laxoox is served for breakfast it is often soaked with a generous drizzle of honey. Bananas are readily available in most of Djibouti and add fresh fruity flavor.