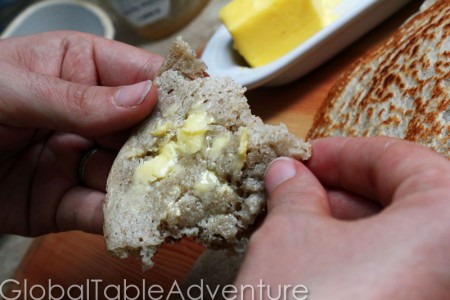 Serves 4
Have ten minutes? Mix up a batch of Laxoox for breakfast tomorrow. This yeasty, tiny-bit-tangy flatbread is a lot like Injera. The people of Djibouti enjoy Laxoox for breakfast with butter and honey. In the evenings they use it to dip and scoop and enjoy all manner of stews and sauces. Sounds great to me.
Ingredients:
2 cups all-purpose flour
1/4 cup wheat flour
1/4 cup millet flour (aacceptable substitutes include rice flour or sorghum flour)
1 1/2 tsp yeast
1 tsp salt
1 tsp sugar
2 1/2 cups water
Method:
Let's go to Djibouti.
First step? Add flour to a large bowl.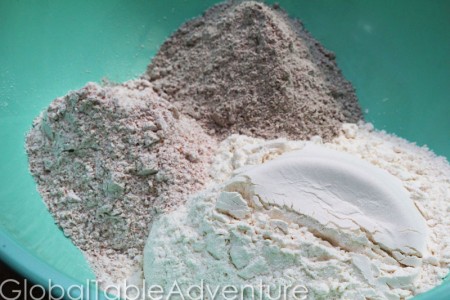 Sprinkle on the yeast…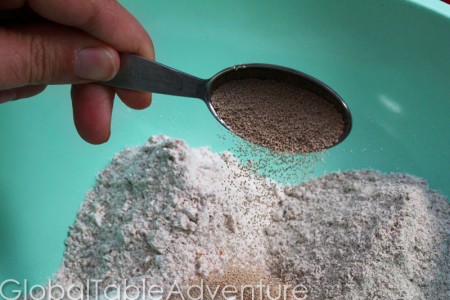 A pretty dusting of sugar…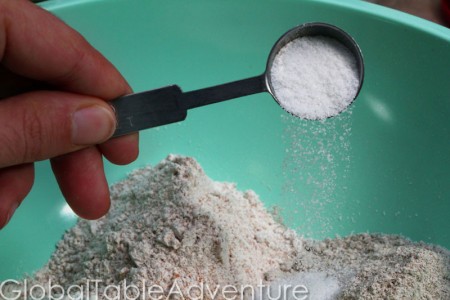 .. and a happy scoop of salt..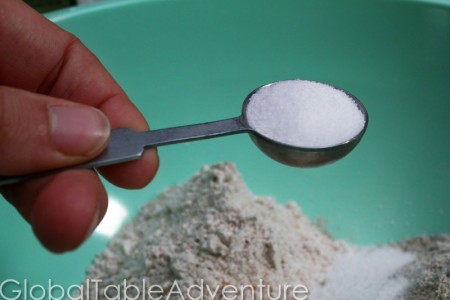 If you squint a little, it almost looks like the arid mountains and sandy-scapes of Djibouti … yay!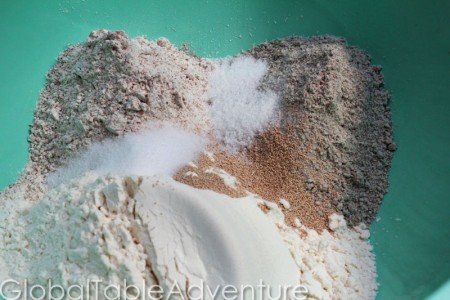 Now, here's where things get crazy.
Splash on some water.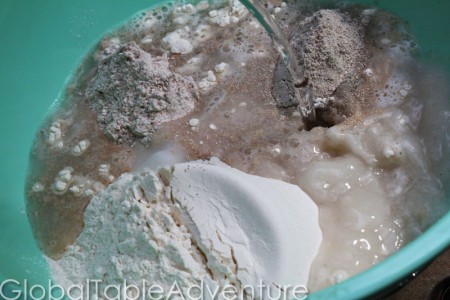 Give everything a good whisk. Cover and …
a) refrigerate overnight
b) let sit on the counter for a few hours
It is ready when it looks like bubbly – frothy even.
NOTE: if the mixture has separated just stir it back together.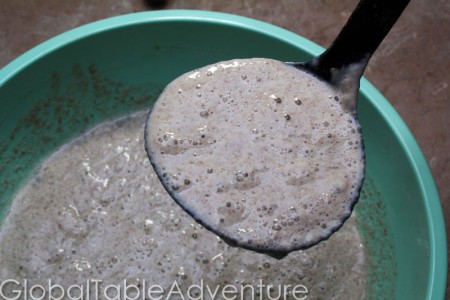 Heat up a good pan over medium for 5 minutes. I suggest using either stainless steel or cast iron. You could use non-stick, but don't preheat it empty. I hear that kills canaries. Seriously.
Next, evenly coat the pan with a little oil.
Add a ladle-full of batter and, using the back of the ladle, spread it around until it is about 1/4″ thick.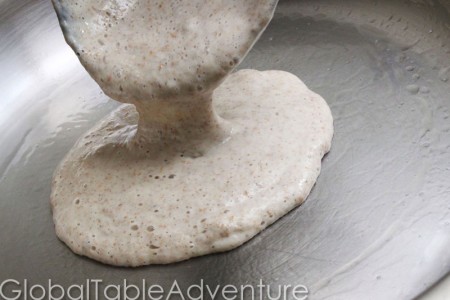 Cook gently until bubbles form and the surface dries out.
Here are a few bubbles starting to form…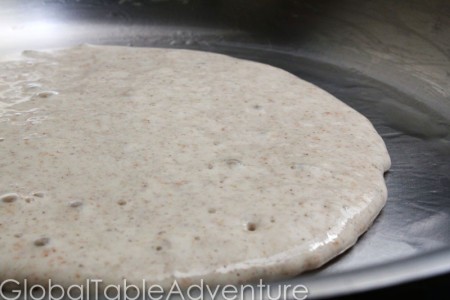 And here's the laxoox several minutes later. Yum. You don't flip it – you eat it just like this.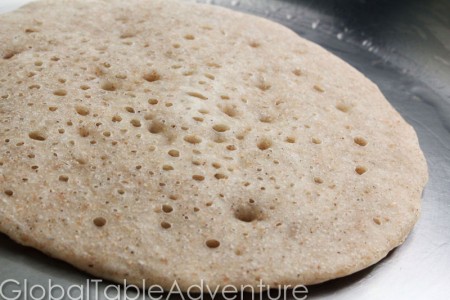 Keep playing with the heat – by the time I was done cooking I had turned the flames down several notches. The key is to get the underside golden, not burnt… and have the laxoox cooked all the way through.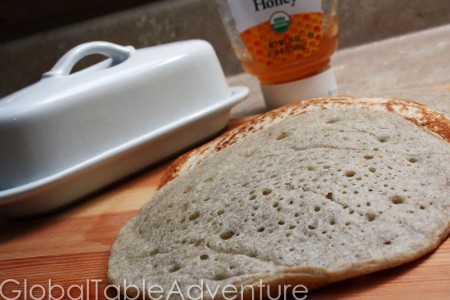 Serve immediately with butter and honey …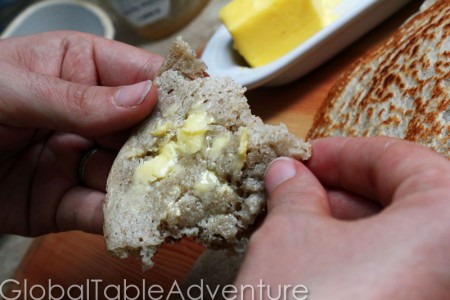 or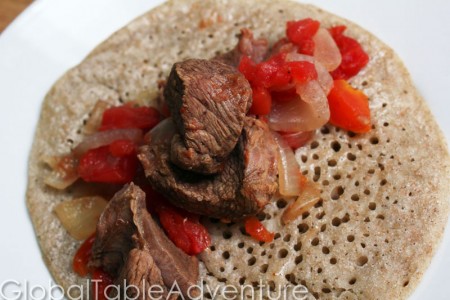 or
bananas and honey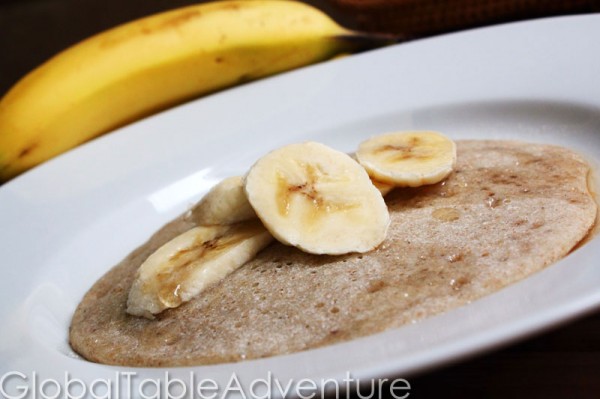 Welcome to Djibouti… full of deliciousness and lots of choices.
What would you choose – how would you eat your laxoox?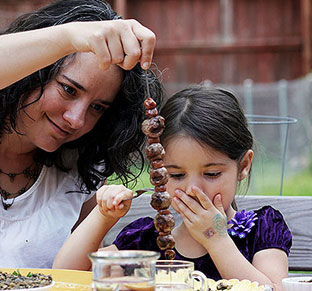 Hungry for more?
Be notified when National Geographic releases my memoir.
Simply fill in your details below.