How's your brain doing? I ask because mine seems to have gone missing and I could use a loaner. Here's the proof: last night I wrapped 7 gifts without labeling them, only to have to unwrap half of them to see who they were for.  And yesterday morning was freezing, so I told my husband I was going out to "preheat" the car. The dear man just shakes his head and chuckles.
Then I remind him that Santa still has the receipts to his gifts.
The good news? Even without a brain, you can still feed your guests a wonderful meal. I'm living proof, thanks to Denmark's tasty treats. Of these four dishes, I highly recommend the Frikadeller. Stick them on toothpicks for a party. Yum. Oh and definitely wash them down with Gløgg – not only because Gløgg tastes like winter wonderland, but because it is so super fun to say. Try it! Gløgg. Gløgg. Gløgg. Yep, super fun indeed.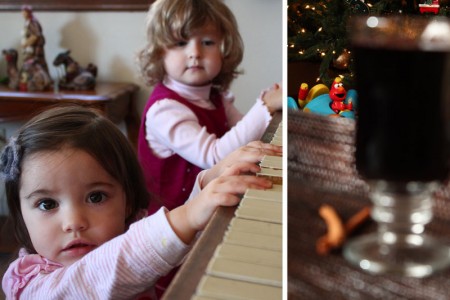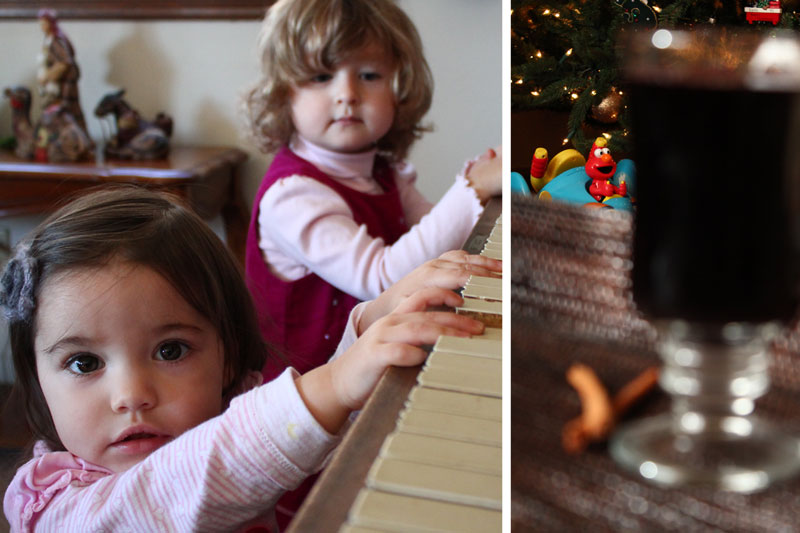 Danish Meatballs (Frikadeller) [Recipe]
Tender meatballs are light and airy thanks to the addition of cream and a slice of rye bread. In Denmark, the meatballs are flattened into an oblong shape. Leftovers can be used on a hot Smørrebrød.
Smoked Salmon Smørrebrød [Recipe]
Our version of this traditional open-faced sandwich is made with cucumber, red onion, dill, and smoked salmon. Finish it off with a squeeze of lemon juice.
Danish Apple Cake (Æblekage) [Recipe]
A dense, breakfasty cake – good with coffee or tea – topped with brown sugar and walnuts.
Mulled Wine (Gløgg) [Recipe]
Hot mulled wine made with fresh ginger, cinnamon, cardamom, cloves, and orange peel. Port adds a sweet touch.