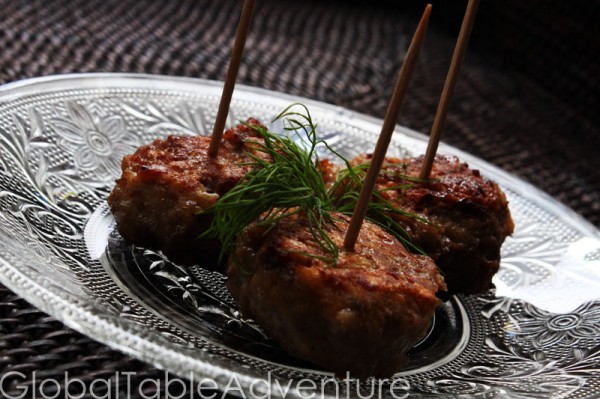 Makes about 30 small meatballs
I'm not usually a fan of meatballs, but these Frikadellers are Frikamazing. I added a slice of rye bread to give it a little something special. If you're making them for a party, hold them in a warm oven for a few minutes, until ready to serve.
Thanks to Stephanie Holguin for letting me adapt her recipe (she got it from a real live Danish person, hurrah!). I went a little over the top by adding heavy cream and using rye bread instead of plain sandwich bread.
NOTE: I've since been told that, while it tastes really yummy, garlic isn't the most authentic. A little finely chopped onion would be a more traditional choice. It's up to you!
Ingredients:
1/2 lb beef
1/2 lb pork
2/3 cup flour
1/2 cup of milk
1/4 cup heavy cream
1 ½ tsp salt
¼ tsp of pepper
2 cloves garlic, crushed
1 slice rye bread
Method:
Add the meat to a large bowl…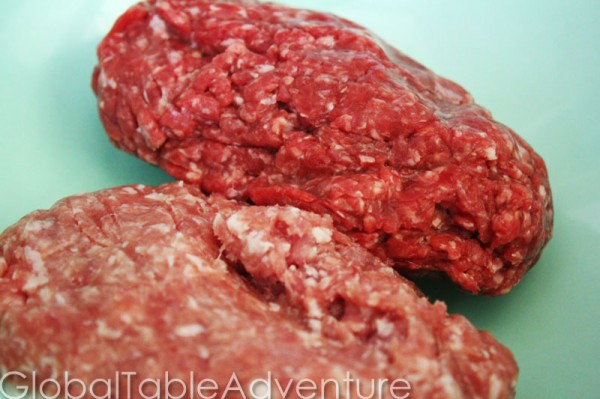 Season with plenty of salt and pepper…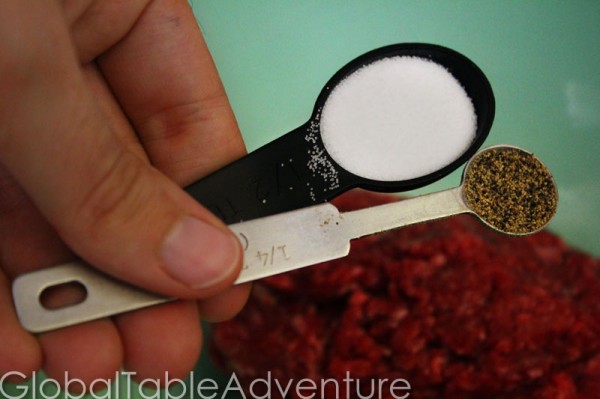 And a happy amount of crushed garlic (2 cloves is just right for my taste)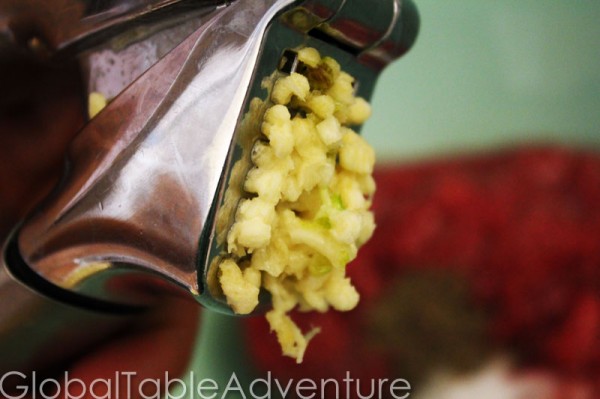 Sprinkle the flour over everything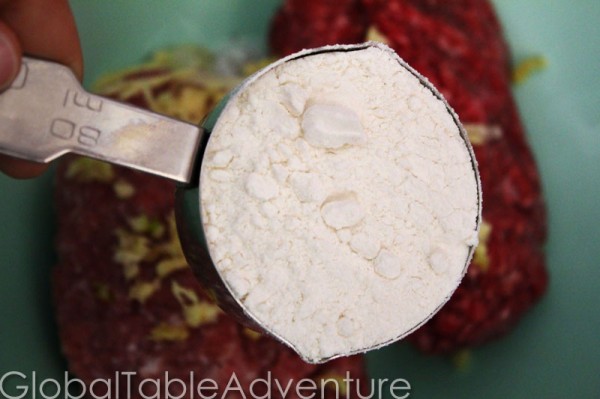 Pour the milk and cream over the rye bread. Cream gives these meatballs a velvety, light texture. Let sit for a minute to get mushy.
Break up the softened bread and throw it and the leftover liquid in with the meat mixture. Take off your rings, roll up your sleeves get everything squished together.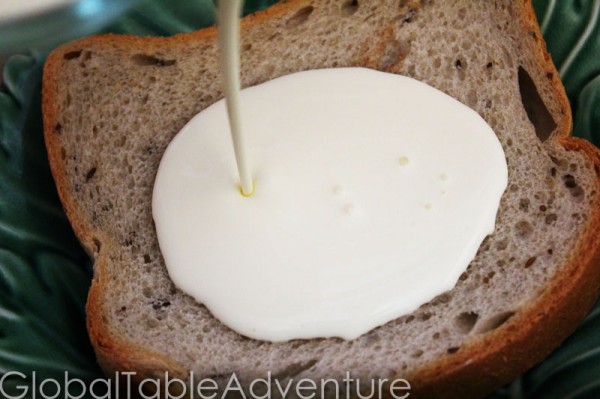 Place in the fridge for about 30 minutes. Meanwhile, fold a load of laundry or write a thank you card.
Once the meatball mixture is sufficiently chilled, melt the butter and olive oil in a large skillet, over medium heat.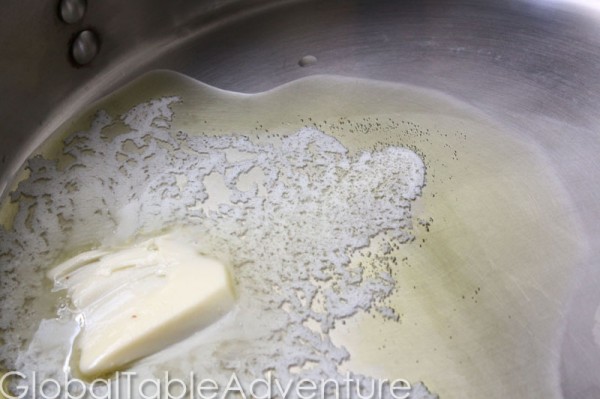 Drop in the meatballs and cook until browned.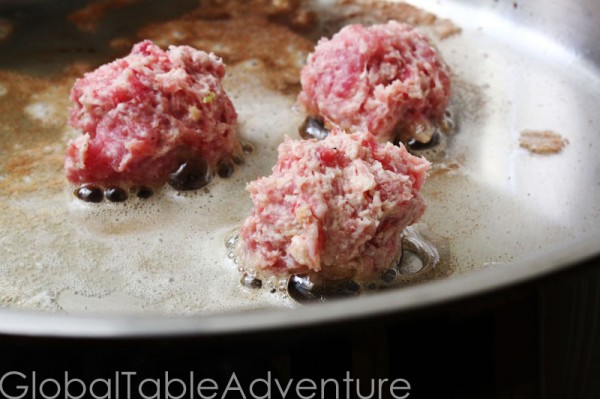 Flip them over and…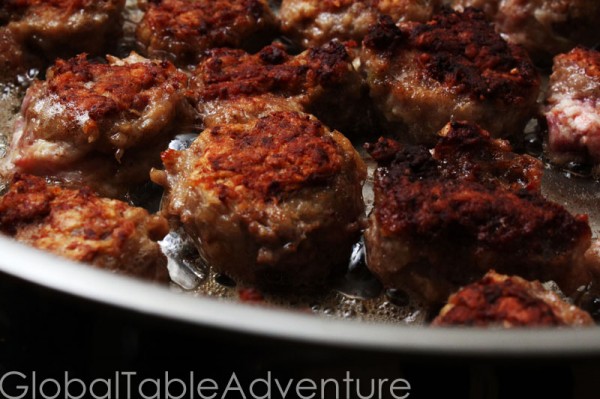 Squish them flat.. that's how the Danes like 'em.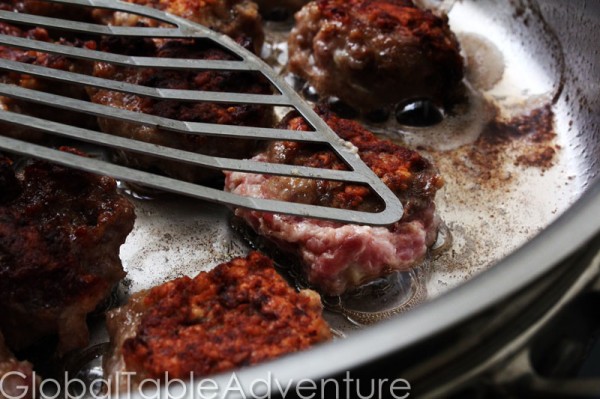 Keep on cookin' until all the pink is gone.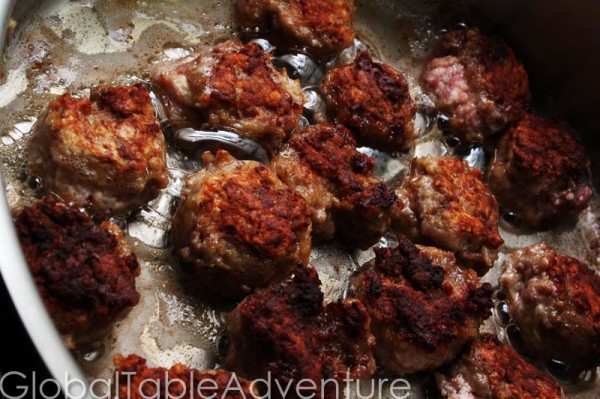 Serve them hot with sour cream or horseradish sauce. Personally, I like them on toothpicks, passed a party with either a frosty glass of beer or a steaming mug of Fabulous Mulled Wine (Gløgg) Absolutely terrific.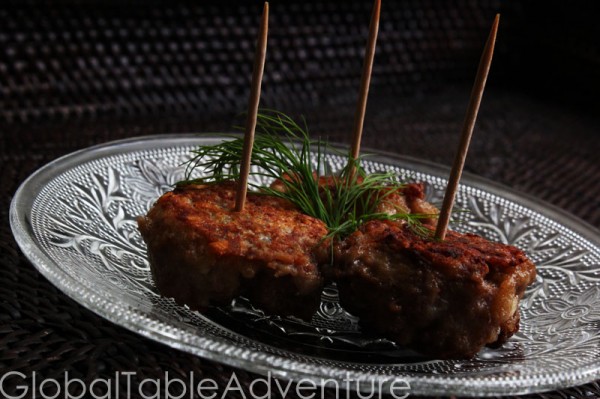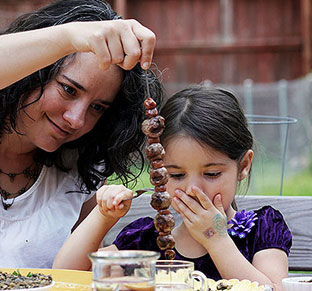 Hungry for more?
Be notified when National Geographic releases my memoir.
Simply fill in your details below.