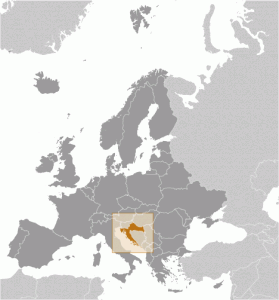 Croatia is a rambling collection of mountains and forests with bursts of plains which hide secrets of scrumptious food, wonderful olive oil and tasty, age-old wine.
But what about bad wine? Well, if you happen upon such a dismal thing as a bottle of bad wine on their turf, the Croatians (and other nearby countries) know what to do. The remedy includes coca cola or fanta. You'll just have to wait a week to find out what Mr Picky and I think about that! (Officially, you'll have to wait another 20 years to get Ava's take on the whole thing. If you leave it up to me? You 'll have to wait another 98.9 years.)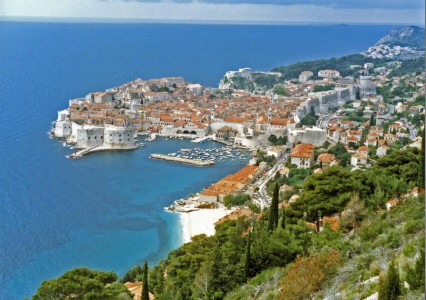 Thanks to a meandering and lengthy coastline, eastern Croatia boasts an abundance of seafood, including oysters, shrimp, and other fresh fish.  Eating fish must be like breathing – the houses on the shore literally seem to float on the water. Incredible. For those who like the old standbys our grandmother's loved, salt cod – literally fish dried and stored in a bed of salt – is also used in many regional recipes.
From my research it would seem that no Croatian meal is complete without ham, bacon, or both. It is used with cabbage and potatoes in any number of permutations. As the food is typically Balkan, many dishes are similar to Bosnia & Herzegovina, so be sure to look at our Bosnian Global Table if you like food from this region.
Bosnian pancakes are thin, like crepes, and they'll eat them sweet – perhaps with fig jam, or savory – stuffed and baked with cottage cheese and sour cream. Although a little different, here is my go-to crepe recipe (their version often includes some bubbly water to give it lift).
Baked goods include plums, apples, cherries, cheeses, and nuts – especially walnuts. The famous holiday roll, Povatica, is rather like our cinnabuns but shaped into a loaf and heavy on the walnuts. Delish!